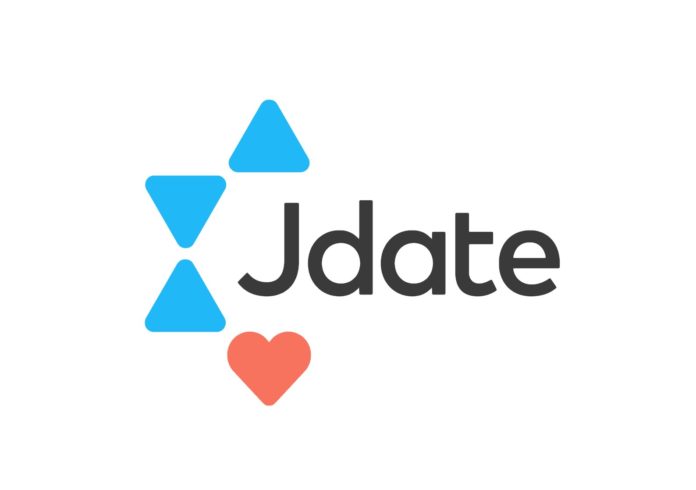 Our Rating
Pros/Cons From the Experts
Fast Facts

Founded

: 1997

Number of Members

: 2 million visitors a month

Countries Available

: 70 countries

Men/Women Ratio

: 46/ 54, according to

Dating Advice 

Price

: 1 month for $39.99; 3 months for $29; and 6 months for $19.99



Most of the time it feels like you're looking for love in all the wrong places. If you're looking for a particular type of person,  it can be even harder. While some may prefer to get a sample of all the different types of men and women that are out there, some know exactly what they — they just need to be pointed in the right direction. If you identify as Jewish and looking for someone who shares the same beliefs, then skip all the swiping, matching, and messaging on more generalized dating apps and opt for something that'll give you exactly what you want and need: a partner who checks all the boxes. JDate, which was founded in 1997, is responsible for more Jewish marriages than any other dating site, according to a 2011 study. 
For Jews looking for like-minded people to spend forever with, a membership with JDate is a wise investment. Although the site is free to sign up, it has a hefty monthly membership cost to grant you access to more profiles and messaging features. And really, if you're looking for love, it's worth it to shell out some cash to meet your special someone. Like any other dating app and site, JDate isn't for everyone — yep, even if you're Jewish. So, before you commit to a membership, read through these pros and cons of JDate, along with details about how to sign up and tips for success from dating experts. 
How to Sign Up For JDate
The sign-up process covers all the basics: age, gender, location, and date of birth. Since it's a Jewish-focused site, there are several questions that touch on your religious background, as well as how often you visit synagogue. Compared to some other dating sites, the sign-up process is short and sweet, taking on average 3 minutes from start to finish. Once you've signed up, you can spend as much (or as little) time customizing your profile. And if you really want to go the extra mile, you can even write a 3000-word introduction if, ya know, you have that much to say about yourself. While you think about how you want to best craft your memoir (we kid, we kid), you can upload your best photos to the site — and remember, the more photos, the better your chances. 
What to Expect From JDate
Even if you're Jewish and looking for love, JDate might not be the best dating site for you. To make sure that you have all the information you need to make the right choice, read through these pros and cons to get a well-balanced picture of what JDate really has to offer.
Pro: It's a religion-based service.
This seems like it's a given, but it's worth a mention. JDate is a speciality dating site, which means if you fit the criteria (being Jewish) then it's your best shot at finding someone who aligns with your beliefs. And if you've tried other mainstream apps like Tinder and Bumble, you know that's hard to come by. An added bonus: There are roughly two million active (Jewish) users each month. 
Pro: It's extremely easy to use.
After just three minutes, you'll be set up with a profile, which you can access on the JDate app or website. Once there, you can browse profiles and message people you're interested in — as long as you have a paid membership, of course. There are even different features available to make the dating experience more fun. "Secret Admirer," for example, allows you to secretly rate others on whether you'd date them or not, and only follow through with a connection if there's a mutual "Yes."
Pro: Customer service is there for you 24/7.
Here's an area where other dating apps and sites could learn more: JDate takes harassment and fraudulent profiles very seriously. So much so that they have a customer service team that's available around-the-clock to answer your questions and escalate any problems that come up. They can also tackle any membership or billing questions, or troubleshoot any technology complaints. 
Con: Not all members are from the tribe.
You can't trust them all, can you? Just like every other dating app or social media platform, it's best to dip your toes into any conversation or potential match … just in case they prove to be fake. While JDate vets all users before they're granted complete access, there's a chance that some fraudulent profiles slip through the cracks. And when they do, they can mean serious harm. Along the same lines, you may run into some people who are using JDate without even being Jewish, which poses an entirely different problem of its own. 
Con: The membership cost quickly adds up.
Say you want to take your time getting to know what's out there before committing — a six-month membership will set you back $120. Since it's an investment, it's up to you to decide if it's worth it or not. At the very least, you can shell out $40 for the first month to see if there are any contenders that you're interested in. If not, use that money for something else you love. 
Con: You can't contact users with a free membership.
While JDate claims that it's a free service, there's a major catch: You can't fully access users profiles or message them without paying for a membership. In other words, it's pretty much useless without a paid membership. 
JDate Review: What Users Are Saying
"For anyone who's looking for a serious relationship with a Jewish partner, JDate is for you! Although the downside of the app is that you have to spend a lot to be able to connect with potential matches, but the results are great! You can search easily depending on your preferences in age, location and can even view every members profiles to know if they are suited for you. Their chat and email functions work great when you become a paid member and you won't need to worry about spams and fake profiles."
"Great customer service experience after I told them that I don't like the app. I was pleasantly surprised."
"You have to pay to be able to send messages? There also is some sort of bug that only shows the first picture. This app is useless unless you pay, so I'll be uninstalling it."
Tips for Success on JDate
Now that you know the highs and lows of JDate, it's time to figure out if signing up is the next move for you. If the answer is "yes," then follow these tips straight from actual dating pros.
Be thorough with your profile
Okay, you don't have to write a 3000-word autobiography — although you can — but Julia Bekker, founder of Hunting Maven recommends that you take some extra time to flesh out your profile. "Tell your story, put some effort into sharing who you are with others so they get a sense of your personality and that you are serious about meeting someone," she suggests. That way you can take the guesswork out of it and make sure that the person you match with likes you for all the right reasons.
Jump on messages promptly.
Some people like to keep their matches guessing, but that'll only cause more frustration than it's worth. "it's important to reply promptly to messages, because the time in between matching and meeting has accelerated at a fast pace," Julie Spira, founder of Cyber-Dating Expert says. "If you like someone, write back to them, strike up a convo, and make plans to meet IRL."
Datezie may receive a portion of revenue if you click a link in this article and buy a service or product. The links are independently placed by our Commerce team and do not influence editorial content. To find out more, please read our terms of use.