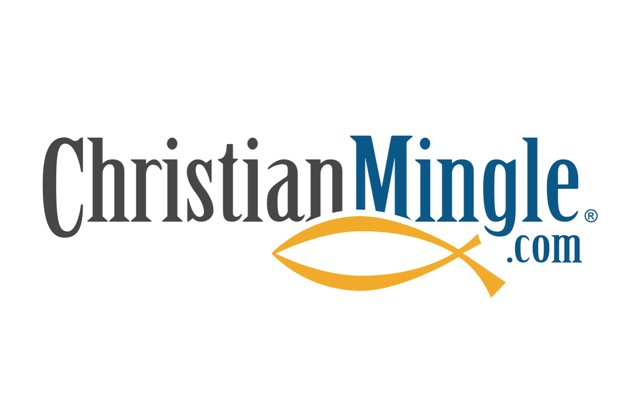 Our Rating
Pros/Cons From the Experts
Fast Facts
Pros

.Cons

Number of Members:

9 million (as of 2016)

Founded: 2001
Countries Available:

USA, Canada, the UK, Australia, France, Germany, and Spain

Men/Women Ratio:

42% men, 58% women (according to 2016 study)

Price:

Free to download, but to use all the features requires a membership: a one-month subscription is $49.99/month, a three-month subscription is $34.99/month, and a six-month subscription is $24.99/month.
Sure, most dating apps and sites allow you to set your religious preferences. But that doesn't mean that they are the best ways to people of faith to find love. Christian Mingle, however, is one of the rare dating sites that is centered on faith — Christianity, to be exact. They tout that "God is the ultimate wingman," after all. While users aren't actually required to be Christian, it's assumed that most people who sign up are devoted to or exploring Christianity. The dating site, which has been around before 2001, was one of the first of its kind and in recent years, CrossPaths, Christian Connection, and CMatch have followed suit.
For Christians looking for like-minded people to spend their lives with, it's a logical investment — keyword: investment. Although Christian Mingle is free to sign up, it comes with a hefty membership fee for anyone looking to take dating seriously (so, everyone?). With that being said, there are some pros and cons to this popular Christian-centered dating app and website, so here's everything you need to know before you sign up.
How to Sign Up
To become a member, you can either download the Christian Mingle app on iTunes or Google Play or sign up on their website. Whichever version you choose, you have the option to connect your Facebook account for an easier (and faster) signup or start from scratch with your email.
The main difference: If you provide your email address, you will have to manually add photos to your profile. When signing up, you are prompted with several questions about your height, marital status, religious affiliation, occupation, desire to have children, level of education, and personal or professional  interests.
Like many other apps, you are then advised to "Tell Us About Yourself" with a few sentences highlighting your interests, personality traits, and ultimately, what sets you apart from other singles on the site. Before your profile is complete, you share exactly what you're looking for, such as preferred height, distance, religious affiliation, and relationship type (friend or activity partner, long term relationship, marriage, or marriage and kids). And since you're here, we'll tell it to you straight:
The more detailed you go — don't skip the 'Advanced Preferences' section. — the better your chances will be. Although the signup process is quick and straightforward, especially compared to lengthier questionnaires on Match.com, it also isn't afraid to constantly remind you to sign up from their paid membership options (and that's putting it lightly). Even if Christian Mingle prompts you to sign up for one of the paid options, just scroll to the bottom of the page and it'll take you back to your original page a.k.a. the free one.
What to Expect
Even if you're a Christian — no matter the denomination — looking for love, Christian Mingle might not be the best fit for you. To really get a taste of what the popular dating dating site and app is actually like, we went straight to the source: Christian Mingle, itself. Here's the scoop on what it's actually like to find love the Christian way, based on a real user experience:
Pro:

It has a large, active user base.

With roughly 1 million active users a month, one of the best aspects of Christian Mingle is its size. Compared to other similar options like CrossPaths and Christian Connections, Christian Mingle has a larger, more diverse user base, which means there's a stronger chance that you'll meet your match. Of course, depending on your location, if you whittle down your pool of potential matches with a narrowed age or distance range, it might not feel as large.
Pro

: It's quick and easy to sign up.

From start to finish, the signup process takes all of five minutes, especially if you know exactly what you want out of it. Connecting Christian Mingle with your Facebook account makes it even easier. One catch: All profiles — photos and about me sections, in particular —  must be reviewed before they can be entirely visible to other singles. Luckily, Christian Mingle doesn't waste too much time, and most profiles are in the clear within 48 hours of being created.
Pro

: If you're religious, it's a great way to meet a match with similar values.

There's a reason people are drawn to Christian Mingle as opposed to other popular dating apps — and it's all in the name: It's made for modern-day Christians in mind. Right off the bat, you're prompted to select your religious affiliation along with how often you attend church per year. When selecting your preferences, you also have the option to choose your desired answers for any potential mates. That means if all users are truthful (one can only hope), then you're upping your chances of meeting someone with values and faith that align with yours.
Con

: There are limited interactions for free users.

Christian Mingle follows "the more you put into it, the more you get out of it" rule. In other words, if you really want to meet someone on this dating site, you'll probably have to invest your time and most importantly, your money. With a free profile, you can only see one picture of each user (even though users can add up to eight photos on their profiles) and have limited messaging options. Paid memberships, which range from $24.99 – $49.99 per month, let you send and receive messages with other paid subscribers, hide your status and profile from search, enable read receipts on messages, and browse anonymously.
Con

: Not everyone on Christian Mingle is actually Christian.

Gasp! A little deceptive, wouldn't ya say? When selecting preferences, there's an option that reads "Not sure yet." While it's fair to say that many people on their faith journey aren't ready for labels, this is also an opportunity for people who have no intention of being Christian to work their way through Christian Mingle. Along the same lines, Christian Mingle also doesn't perform background checks on any of their users, which is slightly off-putting TBH. (FYI, eHarmony and Match do.)
Con

: The membership upgrades are pricey.

Compared to the pricing of other dating site memberships, Christian Mingle skews toward the steep side. To put in perspective, a monthly membership for Hinge ranges from $4.99 to $12.99 per month. CrossPaths, a newer, trendier Christian dating app, is only $10 per month for the premium subscription. So, let's just say that if you're looking to dip your toes into Christian dating apps, Christian Mingle might not be the place to start (unless you have some money to burn).
What Users Are Saying
"The concept of meeting other local Christian singles is wonderful. It allows me to pre-screen local women who want to find a man that shares their same faith. What isn't great is the app itself. Oftentimes it takes several minutes to load and even tells me that my search criteria needs to be expanded  to find anyone (and the search criteria is pretty broad to begin with)."
"Christian Mingle has a far from perfect app, but it is leaps and bounds ahead of bigger sites like Match or eHarmony. As with any kind of dating, you'll have to pull a lot of weeds to uncover the good matches. But overall, I have met quality people who have encouraged me to grow closer to God."
"
It's a numbers game. I sent 25 messages of those only 6 looked at my profile and from there only 1 messaged back. So, don't get the app if you live in an area under 200k people."
Tips for Success
You've read what people really think of it, understand the pros and cons, and now it's time to decide if Christian Mingle is right for you. If so, follow these tried-and-tested tips to find your match.
Be thorough with your profile.
A complete, well-thought-out profile gives you the upper hand on dating sites, Christian Mingle included. It's simple: If you want people who are also interested in having children or attending church on the reg, your profile needs to reflect that. Sometimes, people think that the more particular you are, the less likely you are to find the perfect match — and that's not entirely true. When creating your profile, figure out what is most important to you — faith, marriage prospects, distance, and so forth — and put that at the forefront.
Be patient.
No dating app promises to find you a significant other. in mere days. Or weeks. Or even months. Patience is a virtue, especially when it comes to dating apps that have morals and faith at its core. With Christian Mingle, it's important to take your time to invest in the right people to ensure that you find something that lasts (if that's what you're looking for, of course).
Visit Christian Mingle
Datezie may receive a portion of revenue if you click a link in this article and buy a service or product. The links are independently placed by our Commerce team and do not influence editorial content. To find out more, please read our terms of use.