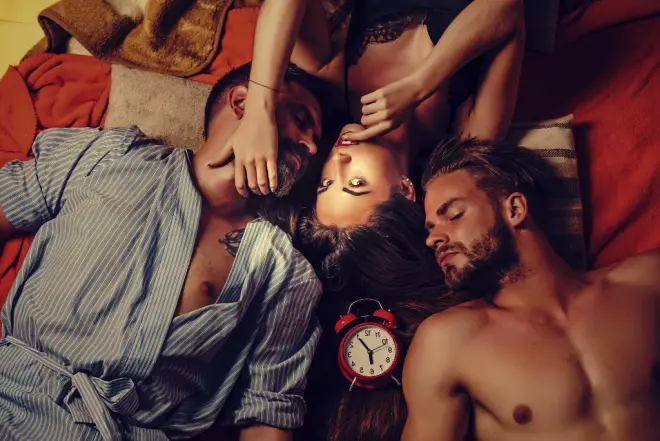 Variety is the spice of life, and let's just say some amongst us like their lives extra spicy.
Swinging, sometimes referred to as "The Lifestyle" is when singles or couples who are in committed relationships sexually engage with others. Swingers tend to limit keep their outside relationships limited to sex only, whereas polyamorous couples look for extended romantic relationships outside of their own.
According to a study. over 2% of Americans identify as swingers, with almost 5% having identified as swingers at some point in their lives.
Apart from the sheer fun of having various sexual partners, studies have shown that swingers are often happier in their relationships than those in sexually monogamous relationships. In short, swinging may be good for you!
But whether you are wife-swapping, husband-swapping, or partner-swapping, it takes two (or three, or four) to Tango. You need to find other like-minded people to swing with, and with that in mind, we put together a list of the best swinger dating sites.
The Best Dating Site for Swingers: AdultFriendFinder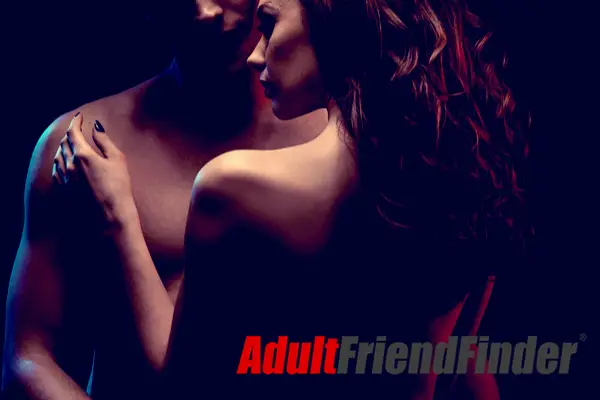 When it comes to finding the right swingers dating site, the best approach should be finding where the fish are, meaning: which sites have the greatest amount of like-minded individuals or couples looking to hook-up with others.
AdultFriendFinder is just one of those places, with over 80 million members mostly looking for casual relationships. It is also known to be a good to locate swingers groups in your area, as the majority of members specifically sign up to look for swingers and threesomes.
Using AdultFriendFinder is easy: Chatrooms and groups are available to use for free and you can browse members to add them to your personal list or browse admirers. There is also a a "Hot or Not" style matchmaking system to help you find compatible matches
Registration and profile creation are free, and pricing starts at $10 a month
Read our full AdultFriendFinder Review
For Swingers Looking For Couples With Similars Kinks: XMatch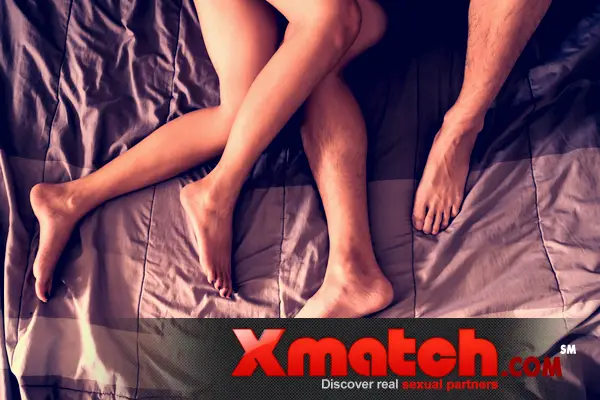 For some people it is just about the swing, but for others the holy (or unholy?) grail is the prospect of finding other swingers who are down with the same kinks and fetishes as they are.
That is the difference Xmatch brings, as it is known to be a place where like-minded people can connect for various adventures. Finding people with the same interests is easy, as Xmatch has an extensive search functionality as well as a kink profile section. The web version is surprisingly easy to navigate, though it should be noted that the content on Xmatch is decidedly not safe for work.
Xmatch has over 96 million members worldwide (about half from the U.S.), though about 66% of its members are men and there are some bots/fake profiles. You can test Xmatch for free, but afterwards paid membership (starting at $19.95/month) is required to view profiles and message other members, amongst other perks.
Read our full XMatch Review
Best Pure Swingers Site: Swapfinder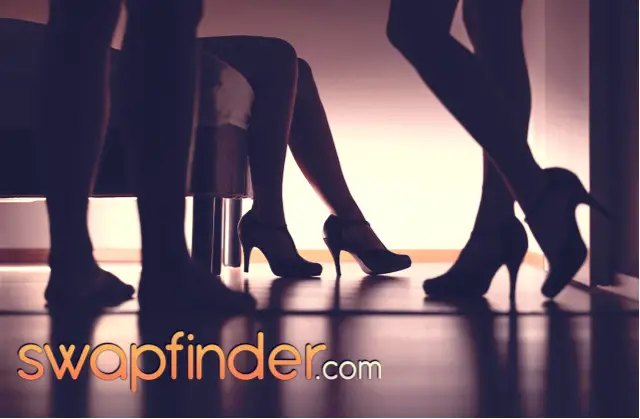 Swapfinder is a popular adult dating site for swingers to connect for sex, friendship and good times. It has an extensive membership base of about 40 million (about 30% of members are women). The site offers cool features, like a hot or not swiping game, live webcam chats and journal blogs. Women often post enticing photos that are free to view.
Swapfinder doesn't have a mobile app, but the web experience is easy to navigate and many languages are supported for those looking to connect with swingers internationally.

Membership starts at $19.95/month, and membership gives users the ability to read and send messages, post explicit photos to find potential matches as well as join different photo contests.
Read our full Swapfinder Review
How to Choose the Best Swinger Dating Site
When exploring the world of swinging, selecting the Best swinger site for you is important to ensuring a safe, enjoyable, and respectful experience for all parties involved. With numerous platforms available, each catering to different preferences and needs, making an informed choice is essential. Here are some of the key considerations to guide you in choosing the best swinger site for your interests:
Reputation and Security: Prioritize sites with a strong reputation for privacy and security. Look for platforms that verify member profiles, employ encryption measures, and offer discretion in billing and communication.
User Base and Diversity: A diverse user base ensures you have a range of options to connect with like-minded individuals or couples. Seek sites with a large and active community that aligns with your preferences.
Features and Functionality: Evaluate the platform's features, such as chat rooms, forums, event listings, and advanced search filters. User-friendly interfaces and responsive design contribute to a smooth and engaging experience.
Profile Authenticity: Opt for sites that encourage verified profiles, as this helps minimize the likelihood of encountering fake or misleading accounts.
Communication Tools: Effective communication is essential in the swinging community. Choose a site with messaging tools that facilitate respectful and clear interaction between members.
Privacy Controls: Ensure the site offers granular privacy controls, allowing you to share only the information you're comfortable with and restrict access as needed.
Events and Parties: If you're interested in attending swinger events or parties, look for platforms that provide event listings, allowing you to explore local gatherings and connect with attendees.
Reviews and Testimonials: Research user reviews and testimonials to gain insights into others' experiences with the site. This can provide valuable information about the site's authenticity and effectiveness.
Paid vs. Free: While some sites offer free access, premium memberships often provide enhanced features and greater visibility. Consider your budget and priorities when deciding between free and paid options.
Support and Community Guidelines: Choose platforms with clear community guidelines that emphasize respectful behavior. Access to customer support can be crucial for addressing any concerns or issues that may arise.
Compatibility with Your Goals: Define your goals within the swinging community – whether it's exploring new connections, attending events, or simply engaging in online conversations. Select a site that aligns with your objectives.
Remember, the best swinger site for one person or couple may not be the ideal choice for another. Take your time to research and assess your options, prioritize safety and authenticity, and choose a platform that resonates with your desires and boundaries. By being diligent in your selection process, you're better equipped to enjoy a positive and enriching experience within the swinging community.
---
Best Swinger Sites-Frequently Asked Questions
What are swinger sites and how do they work?

Swinger sites are online platforms designed for couples and individuals interested in consensual non-monogamous relationships. These sites provide a space for like-minded adults to connect, share experiences, and explore their fantasies together.

How do I choose the best swinger site for my preferences?

When selecting a swinger site, consider factors like user base, features for privacy and safety, communication tools, and member reviews. Look for platforms that align with your boundaries and desires.

Are swinger sites safe and discreet for users?

Reputable swinger sites prioritize user safety and discretion. They often offer features like profile verification and private messaging to ensure a secure and confidential experience

Can single individuals join swinger sites, or are they only for couples?

Many swinger sites welcome both couples and singles. Some sites may have specific rules or features for single individuals, so be sure to review the site's guidelines before joining.

How can I create an appealing profile on a swinger site?

Craft an honest and detailed profile that highlights your preferences, interests, and boundaries. High-quality photos and clear communication about your desires will help you attract like-minded partners.

Are swinger sites suitable for beginners or those new to the lifestyle?

Yes, some swinger sites cater to beginners and provide resources, guides, and forums for newcomers to the lifestyle. These platforms can offer a supportive environment for those looking to explore consensual non-monogamy.


What types of activities and events are typically organized on swinger sites?

Swinger sites often host a variety of events, including meetups, parties, and online discussions. Activities can range from social gatherings to more intimate experiences, depending on the preferences of the members.

Can I maintain my privacy while using swinger sites?

Yes, reputable swinger sites offer privacy features, such as the ability to control who can see your profile and communicate with you. You can choose how much information you share and maintain your anonymity if desired.

How can I ensure respectful and consensual interactions on these platforms?

Respect and consent are key in the swinger community. Communicate openly, establish boundaries, and ensure that all parties involved are comfortable and enthusiastic about any interactions.

Are there specific guidelines for etiquette and behavior on swinger sites?

Yes, most swinger sites have community guidelines that outline expected behavior and etiquette. Familiarize yourself with these guidelines to create a positive and respectful experience for yourself and others.
Datezie may receive a portion of revenue if you click a link in this article and buy a service or product. The links are independently placed by our Commerce team and do not influence editorial content. To find out more, please read our terms of use.