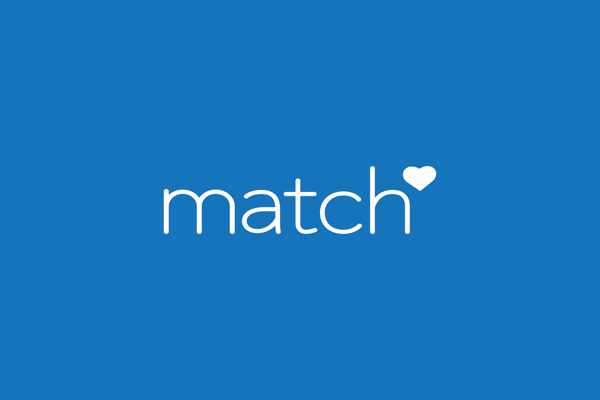 Our Rating
Pros/Cons From the Experts
Fast Facts

Number of Members: Over 42 Million
Founded

: 1995

Countries Available

:In 25 countries and five continents, including the United States, Australia and Germany, among many others.

Men/Women Ratio

:44.7% women (

BI

)

Price: Free to download, but to interact requires a membership: a one-month subscription is $59.95/month, a six-month subscription is $39.95/month, a year subscription is $18.95/month and a two year subscription is $9.95/month.
Long before there were dating apps that swiped this way and that, Match.com was connecting singles via the internet, when the world wide web was still a lot like the wild, wild west. Since 1995 this household name digital destination has resulted in countless marriages and romantic connections, making it one of the most popular and well trusted in the industry. For those who are seeking more than a friends-with-benefits set-up and are ready to potentially meet the love of their life and foster the relationship, Match.com seems like a logical investment. But, is it worth all of the hype? While there is no doubting many have been successful, Match does require a hefty level of commitment, no to mention, an expense to become part of their 42-million strong database. Understanding if this is the right tactic to you falls mainly on your ultimate goals, and the amount of time you have to screen, match and banter with potential suitors. If you're on the fence, these experts have fielded through all of the FAQs to provide everything you need to know about joining Match.com—from the good to the bad, and all of the hiccups and high-points in between.
How to Sign Up
Even though Match.com was one of the original dating sites, right alongside eHarmony and others, they've made an effort to evolve with technology throughout their 23 years of business. To become a member, you can either visit their website or download their app on iTunes or Google Play. Whichever version you select, you should be prepared to connect your Facebook account, since that allows you to actually look at photos without a membership. If you simply provide your email address, you won't be able to see full images. To interact with someone who piques your interest, you will need to join a subscription plan, ranging from one month to two years, with the price lowering as your commitment gets higher. To reap the most out of the dating experience, it's important to take your time with your profile and answer each question authentically. We won't lie to you: the profile creation is intense. You can expect lots of open-ended conversation-starters, preference inquiries and even personality assessment. Match.com is notorious for their lengthy, robust profiles to make quality matches, so this definitely isn't a part you should skimp.
What to Expect With Match.com
Even if Match.com tends to be highly rated, it's definitely not the right place for everyone who is single and ready to mingle. Dating experts have spent countless hours investigating and researching the best options for their clients, and luckily, they're able to provide the scoop on what makes Match.com great, and where it falls short. Take it straight from them:
Pro

: It's huge and popular.

Regardless if, ahem, you think bigger is always better, professional online dating profile writer Eric Resnick says one of the most beneficial aspects of Match.com is it's size. Not only is it the second largest dating site, but Resnick argues it's also the most well known. Why does this matter? It attracts more people because they can trust they aren't getting scammed. After all, as he puts it, 'it doesn't matter how good a dating app is if there's no one there to find."
Pro

: It makes users feel safe.

Relationship Expert and Founder of CupidsPulse.com, Lori Bizzoco is a big fan of Match, not only professionally but personally. How come? She met her husband on this site! There are plenty of reasons why she stands by its effectiveness, but one of the best features is how thoroughly they pay attention to security and safety. One specific option, according to Bizzoco is MatchPhone. This mobile service protects the privacy of users by giving them a new phone number they can use to call and text others. "This is a huge bonus for members because many subscribers are hesitant to give out their number to people they don't know. This option creates a more comfortable and safe environment," she continues. "With this service, you can communicate with others by phone and if there ends up being no love connection, you don't have the worry of unwanted calls or texts on your personal line."

Resnick adds they also take every complaint seriously and act swiftly to resolve and prevent further incidents. "They react extremely fast to complaints about abusive and inappropriate behavior and they make an honest effort to prevent scammers from getting through to potential victims," he explains. For those who definitely don't want to be propositioned online, this is a solid pro for Match.
Pro

: It gives you control—and gets you offline.

Of all of the dating sites and apps, Resnick says Match.com offers the most control over your dating experience. This is important since, hey, you're the one who probably knows what you want more than anyone else. "While some apps use secretive algorithms that you are supposed to trust will know what you want better than you do, Match puts your success in your hands. You can search for what you want and you can see what other people want better than you can on most other dating sites," he explains. This means you set up your own permeters, you decide what's important and you take the action.

While Match does do a few daily recommendations, ultimately, it's up to the user to roll up their sleeves and dive deep into the pool of eligibles. And we mean that literally, since Bizzoco says one of the perks of Match.com isn't found online, but offline, since they host group events in many cities to take some of the pressure off dating. "These events can be anything from a fun happy hour to cooking or dance lessons. The great news is that each event is customized to match the attendees in terms of age, gender, and interest," she adds.
Con

: It's overwhelming.

Especially if you're new to the online dating world, taking a peek around Match.com will feel like arriving on a planet you've never heard of before. Resnick explains the vast options of Match make it a double-edged sword, since you're free to contact whoever you like, but figuring out how to take one step is usually the hardest. "The most popular women on Match can receive upwards of 100 messages a day, going through all of them is a daunting task," he explains. "On the other side of it, it is possible that you can run a search for potential dates and get back 2,000 results. If you don't know how to use the system, it is very easy to burn out on the site."
Con

: You have to put yourself out there more.

Though an app like Tinder can feel rather mindless, it can also boost your ego. As you thumb through faces, you know instantly if someone finds you attractive. With Match, you have to put yourself out there more, which can be emotionally taxing. Reading through profiles takes time, and users expect quality exchanges, not just a 'Hey, how are you?' approach. "On the upside, it can yield much better connections and dates, but the feeling of sending out multiple messages to people and never hearing back can be demoralizing," he adds.
Con

: There is no free version.

Match has always required a payment as a way to set themselves apart from semi-serious daters to those who are ready for the next romantic step in their life. Bizzoco says while this makes sense, it's unfortunate you can't tell if another member you like is a subscriber or not, unless you join yourself. "Therefore, you might end up sending messages to someone who can't respond. In fact, if you are not a paid subscriber, you cannot see who has viewed your profile and might be interested," she shares.
What Users Are Saying
With millions upon millions of members, plenty have monologues to say about Match.com. Here, a handful to consider as you decide if you'd like to join this mega site.
"Better than Tinder. Better than Bumble. Coffee Meets Bagel is just a joke. Neck and neck or just a hair behind Hinge. Match, like Hinge, is definitely where people go to find meaningful relationships. The UI is pretty good and always getting better."
"Solid app if you don't mind paying a subscription. If you don't want to pay then the app is useless."
"
Being 30 y/o and the only single of the family I decided to give Match a try and although I spent a few months in unsuccessful back and forth with different guys, I finally met my soulmate! Who would think it was still possible? Match is full of amazing features at a good price!"
"I lost my wife a couple of years ago. I used Match as a tool to look up/talk to nice women. Over three months I had 11 dates. I'm not looking for hookups just fun times that lead to a LTR. You have to give it time and work it. It's not easy. Set your goals and date parameters. I have a great committed relationship now. Thanks match, love it."
Tips For Success
You've read the reviews, you understand the pros and the cons, now it's time to make a choice: are you in or are you out? If you're the former, make sure to brush up on the best strategies for finding a partner on Match.com, curated from the experts.
Keep it simple.
If you want to k-i-s-s someone, you better KISS: keep it simple, stud. Resnick says to ignore the bells and whistles—from endless sorting options and filters, rush hour and mutual match or reverse match—an instead, just stay basic by searching through the discovery tab. "Limit your search criteria to only your must haves and deal breakers. If you make it more specific than that, you'll potentially eliminate your perfect match. Once you've completed your search, make sure that you select 'activity date' from the sorting menu. This will give you all of the people who have you basic minimums and don't have your deal breakers," he explains. He notes they'll also be sorted in order of who has logged in most recently, which will cut the work you have to do by more than 50 percent.
Be thorough and picky.
It might seem like common sense, but Resnick reminds singles that just because someone likes you, it doesn't mean you'll like them. And you can message anyone on Match, but that doesn't mean you should. It's better to take a hot second to read their profile, and then decide if you're a match before shooting 'em a paragraph. "Messaging people who are specifically not looking for someone like you invites near-guaranteed rejection. If you are sending more than three new messages out a day, there is a good chance that you are doing it because you think they are hot, not because you think that you think you are honestly compatible," he shares.
Be patient.
And on that note, Bizzoco reminds singles to be patient and not give up. In fact, when she met her husband, they went on a date and he called her immediately for another, but she declined. Fast forward three yeras (and one stintn living in South America) later, and they came across one another's profiles again. Sparks flew this time, and nine weeks later, they were engaged. Today, they're happily hitched and have two children. "It's a numbers game. Just take your time to look through profiles, as tedious as it may seem, and know that with time and effort, you will likely find someone who you could potentially build a future with," she shares.
Visit Match.com
Datezie may receive a portion of revenue if you click a link in this article and buy a service or product. The links are independently placed by our Commerce team and do not influence editorial content. To find out more, please read our terms of use.