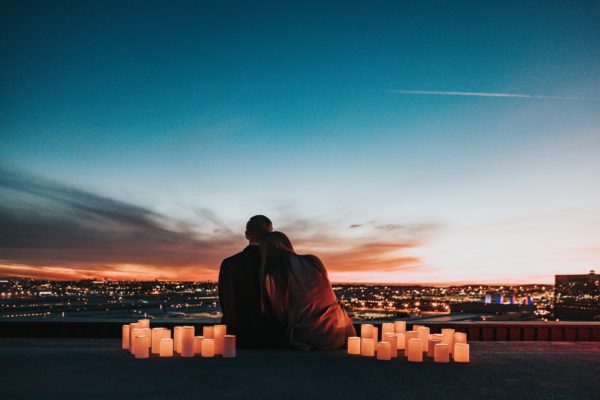 Choices, choices. There are so many decisions to be made when it comes to finding the right dating app to download. And let's face it, they are supposed to make finding your soulmate easier (possible, even), but the process of choosing an app, downloading it, and making a profile can be overwhelming (to say the least). 
So, instead of mindlessly scrolling through your phone's app store, consider these factors before you settle on your choice. First and foremost, know who you are and what you're looking for: are you looking for a long-term relationship or are just a hookup? Are you gay, straight, bi, or not quite sure where you fall on the spectrum? Is there a specific race, religion, age group or kink that appeals most? 
Recommended in this article
Once you know what you're looking for, think about how you want to engage with the app. Popular dating apps like Match.com play into the numbers game with a lot of swiping based on first impressions (a.k.a. how good someone looks in their profile picture). Others, like Zoosk, encourage deeper engagement by having users view one full profile at a time. Some encourage lots of messaging while others are a little quieter, focusing on quality rather than quantity.
Then you have to factor in the cost of the dating app. It isn't quite as simple as choosing the cheapest one available because like many things in life, free (or cheaper) isn't always better. Free dating apps tend to be flooded with bots, scammers, and well, people who aren't necessarily looking to take conversations beyond the chat room. Apps with paid memberships or pay-as-you-go formats, on the other hand, have members that are actually looking for love. And since you can't marry a bot (yet?), you know which one's worth downloading.
Good news for you: There are tons of incredible dating apps that fit your interests, needs, preferences, and budget. But since sifting through pages and pages of options in your App store is wasting more of your precious time, we did the heavy lifting and rounded up the best dating apps you can download in 2022. Keep reading to find the one for you, as well as helpful tips from Datezie's top dating experts about how to get the most out of your experience.
The Best Dating App for a Serious Relationship: eHarmony

Men/Women Ratio
Daily User Engagement
Price

55.2

% women 

(BI)

28.7%

3 months: $179.85 / $59.95 per month, 6 months : $209.70 / $34.95 per month, 12 months: $239.40 / $19.95 per month
Pros

Cons



A thorough interview and onboarding process geared towards a match following  eHarmony's trademarked "29 Dimensions of Compatibility" matching system

User profiles are fantastic and in-depth, highlighting key personality traits of each user




Messaging features only work with paid memberships
Let's cut to the chase: If you are looking for a hookup app, eHarmony is NOT the dating app for you. From the outset, it's made very clear that eHarmony is intended for singles who are seeking long-term, committed relationships.
The registration process is very detailed, starting with basic demographic and psychographic questions (career, salary, smoker/non-smoker, etc.) before progressing to questions about how you see yourself and what you want from a partner, even prioritizing what attributes, like religion and the desire to have children, matter most to you.  
As you work your way through the questions, you'll notice that they get significantly deeper. At one point, you're asked to rate self–describing adjectives ("sensual" and "warm," for example) on a 7-point scale.  It is a longer sign-up process (~40 minutes) than other dating apps, but the friendly design, including an encouraging progress bar, makes the process totally painless.  
To get the full benefits of eHarmony, a paid subscription is recommended, as features are quite limited in the free mode. Without paying up, you can't do much except for see how you match with fellow users out of a 100 point scale. Photos (other than a few photos of close matches that the app shows you to entice a subscription) are also not available unless you pay.
The Fun Feature of This Dating App
A guided communication option helps ensure you know enough about users before you start messaging with them. Think of it as your wingman, easing your nerves and helping you hit all of the important talking points.
Read our full eHarmony Review

Best Non-Swiping App for Men and Women: Zoosk

| Crowd | Interactivity | Price |
| --- | --- | --- |
| Diverse crowd of different ethnicities, gender preferences, and interests.  | Six to seven minutes of speed dating with anywhere from 16 to 40 singles.  | Prices for speed dating events vary by location, but start as low as $24.70 |
Pros

Cons

Clear, straightforward navigation

No information overload: the focus is always on one profile at a time with no distractions

Large international member base

Your profile and pictures are made secure with a photo identification process available on the Zoosk app

Messaging features only work with paid memberships
Zoosk has over 35 million users in 80 countries and an innovative matchmaking algorithm that provides you with the best matches and reporting (Dating Insights Report) that breaks down your profile and the users that are interested in you. The app has a near- 50/50 split with 52% of users identifying as female. That means, it's a great place for everyone, but especially men who want a solid amount of women to choose from. Of course,  it's also open to gay, lesbian, and the queer-friendly, along with an extensive list of ethnicities, religions, and backgrounds. 
Registration is simple and quick. The app has a clean and intuitive design, as well as a helpful instructional guide for first–time users. Registrants have immediate access to user profiles and pictures, with the ability to amplify their profile or send virtual gifts by purchasing Zoosk coins ($19.99 for 180 coins or $99.99 for 1,800 coins).
Find Potential matches by perusing a carousel system, which lets you like other users by clicking on a star to tell the other user you are crushing on them or click "maybe" if you're not quite sure where you stand. You can also see exactly which users liked your profile and all of the people that you've liked along the way.  
The Fun Feature of This Dating App
The Mega Flirt option is kind of the atomic bomb of dating app features and allows you to reach multiple inboxes at once. This superpower is limited to one use every 15 hours, so use it wisely.
Read our full Zoosk Review

The Best Dating App If You're Over 40 and Looking for Forever Love: Match.com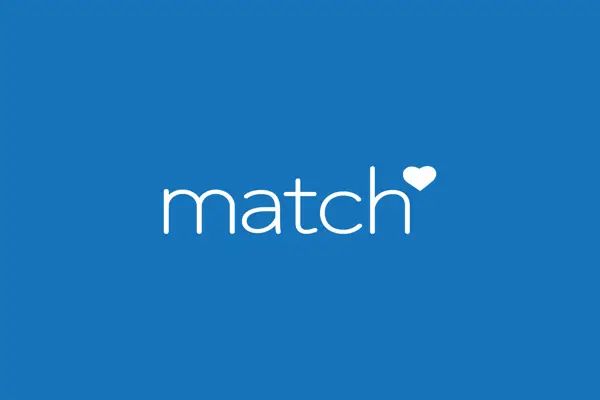 Men/Women Ratio
Daily User Engagement
Price

44.7

% women 

(BI)

50.5%

$20/month (but there is a trial option for both app and site

)
Pros

Cons

Beautifully designed modern site and app with plenty of features for reporting inappropriate behavior and blocking bad users 

Match.com hosted group events and meetups

Pricier relative to its competition
Match.com is one of the most recognized names in online dating, maintaining its reputation with an ever-evolving matching algorithm that integrates user feedback. It stands out from the pack with it's focus on community engagement, from cocktail parties to themed events (e.g. the  Bucket List series) and much more.
Registration is a fairly quick process (~5 minute), starting with all the tried-and-true dating app questions like demographics and favorite physical traits before digging into psychographics and personal interests. Match.com offers up 26 different buckets of interests ("coffee and conversation" or "volunteering," as examples) giving users the option to choose up to five, making it a little more buttoned-up than other dating sites that leave interests more open-ended. It's up to you to decide if that's a good or bad thing. 
In many ways, the Match.com app is akin to Tinder in that users swipe left or right to indicate if they're interested in someone. User profiles and pictures are viewable with a free registration, but you will need to get the paid plan to be notified when another user views a message or if you want to give your profile a boost to up your chances. You can see that you've received messages with a free account, but you can't actually read the messages.
The Fun Feature(s) of This Dating App
A feature called MatchMe lets users privately request to be featured in another user's daily matches. Bonus: The Match app has a  "story" feature (think Snapchat or Instagram) to share your day with other users on the app.
Read our full Match.com Review

The Best Dating App For Young Adults Tired of Tinder: OKCupid

Men/Women Ratio
Daily User Engagement
Price
48.3

% women 

(BI)

49.8%

Free to browse and interact. Paid A-List ($9.95/mth 6 month membership) and Premium A-list ($24.90/mth 6 month membership)

Pros

Cons

Great features available immediately with free version

Straightforward, simple and fun tone and interface

Good for casual, semi-casual and serious daters

Free access might mean access to members who are not as serious
More in-depth than some of the other dating apps on this list, OkCupid offers a clean, no-frills interface and thorough interview process to weed out bad matches (and bots, too). When setting up your profile, you must answer 15 questions about your personality traits, desired length of relationship, deal breakers, and sexuality preferences. There's even a few fun questions thrown into the mix, like peanut butter versus jelly … because let's face it, this debate is the foundation to anys strong, long-lasting relationship. Each user can decide if they prefer to keep their answers private or share them publicly, so potential matches can know what they're getting into before they initiate a conversation. 
Once you've signed in to the dating app, you can get straight to work and browse profiles right away. With the free version, you can only see messages from users you've already liked. The paid version gives you more flexibility while also blocking ads (a godsend, really) and sending you push notifications when someone reads one of your messages. 
The Fun Feature of This Best Dating App
Based on how you answered interview questions, Okcupid offers a Match compatibility and Enemy Compatibility based on the profiles you visit. This is very enlightening for users who would like to understand the types of profiles they should seek or the type that should be avoided…unless you prefer to sleep with the enemy.
Read our full Okcupid Review

The Best Dating App for College Students: Plenty of Fish (POF)

Men/Women Ratio
Daily User Engagement
Price
42.2

% women 

(BI)

58%

Free, with available paid upgrades
Pros

Cons

Unlike many other dating sites you can access profiles and message users for free

A surprisingly in depth evaluation process

Does quantity equal quality? Are there just too many fish in this free sea?

The POF app is nice, but we found the site pretty basic
For a largely free dating service with a gigantic membership base (over 100MM worldwide users), POF holds its own in the saturated world of dating apps. 
The initial registration process is simple and allows you to show a bit more personal flair than some other dating apps by asking you to write a description of yourself. The real value of POF is unlocked upon completion of the "POF Relationship Chemistry Predictor," which asks about 70 questions (~15-20 minutes) related to self-confidence, self-control, family orientation, social dependency/openness, and just how easy-going you are.
Once onboarded, you have full access to user profiles and messaging at no added cost. An additional membership fee gives you the ability to send photo messages, so it's your call if it's worth the additional charge or not.
The Fun Feature(s) of This Dating App
Attention smart home nerds, POF is one of the first dating apps that you can access from Google Home with Google assistant. Another major plus: POF will help you develop your profile and suggest what to write based on your relationship goals (say, casual versus looking for something more serious.), so you can get better matches right out of the gate.
Read our full Plenty of Fish Review

Tips on How to Get the Most Out of Dating Apps 
By now, you should have a better sense of which dating app best fits your wants, needs, and price point. To make your download (especially if it comes at a cost) worth it, follow these tips and tricks from Datezie's dating app experts. 
Take your time to set up an accurate dating profile. 
As soon as you sign up for your dating app of choice, you'll want to get right to the action … but first, you have to spend anywhere from five to 15 minutes answering questions, writing a description about yourself, and choosing your best pictures. When this happens, you may be tempted to skate by and do the bare minimum, but dating experts advise that spend a little extra time to ensure that your profile best represents you and what you're hoping to get out of the dating app. Be honest with both the serious and silly questions — it may be just as important for a potential match to know that you hate outdoor activities as it is that you have never been in a serious relationship before. Everything adds up, and ultimately serves as their first impression of you. 
Choose your photos wisely.
All of these dating apps give the option to add several photos per profile. Make sure that the photos you choose tell a story about who you are. Maybe you'll pick a photo from the epic hike you did last summer to show off your outdoorsy side. Or maybe you'll go with a glamour shot since you hope that your future someone appreciates the finer things in life. Whatever you do, throw a classic smiling photo into the mix since no one can deny the power of a really great, really authentic smile. 
Know when it's time to move things along. 
While most of these dating apps are intended for people seeking relationships, there are always a number of users with hookups and exclusively online communications on the brain. If you want something serious, let them know from the very beginning and read the room. Once it seems like they're a solid match, take things offline and meet up in person or for a virtual date. That's the only way things will progress, and you'll get what you really want. 
Determine what's worth the investment.
Dating apps with pay-as-you-go models can quickly add up. If you choose one with this format, like Zoosk, set a budget ahead of time, so you don't end up spending beyond your means. In other cases, you may automatically assume that paying for a membership reaps more rewards, but that's not true for Plenty of Fish. Here, you can enjoy most of the features in the free version, so try it out for a week or two before you break out your wallet.
Datezie may receive a portion of revenue if you click a link in this article and buy a service or product. The links are independently placed by our Commerce team and do not influence editorial content. To find out more, please read our terms of use.