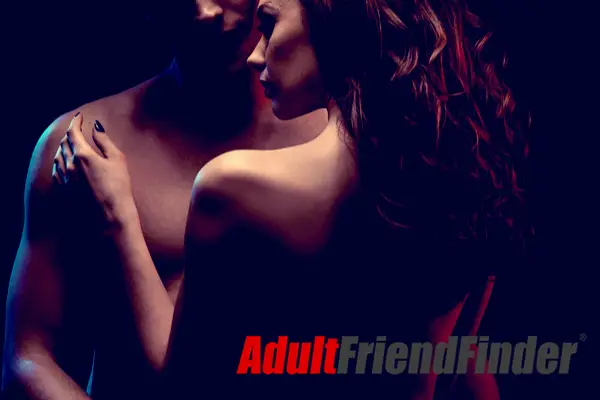 Our Rating
Pros/Cons From The Experts
Fast Facts
Pros Cons

Number of Members: Over 25MM visits a month
Founded: 1996
Countries Available: United States, United Kingdom, Australia, Canada and many more.
Price:Free to join but the site is operated on a point system. The top tier membership, Gold, is $32 a month, $22/month for three months or $15/month for a year. Some features cost additional, like model or sex academy videos.
At their core, most dating apps are facilitating what their name suggests: bringing two people together to see if there is a romantic connection. This usually means profiles are centered around interests, hobbies, future pursuits in career and lifestyle, and other important information if you're scoping out someone to consider as your potential boyfriend or girlfriend. But then there other digital destinations that are far less PG or PG-13. One of the leaders in this industry is AdultFriendFinder, where members are encouraged to explore their sexual fantasies. The premise is centered on finding, meeting and chatting with others who are in the market for the kink that piques your interest. Because of this, it's common to find daters who, well, get right to it from the moment you sign up for the site.  In addition to matching curious singles, AdultFriendFinder also features a wealth of other services that actually aim to improve sexual performance and help others feel comfortable and not judged. If you are hoping to try new things—or improve old ones—read our AdultFriendFinder Review and find out what to consider before joining.
How to Sign Up:
The sign-up and browsing process is all via their website, which requires an email to create a profile. Once you've filled out a brief survey that ahem, asks less about what you do in your spare time, and more about your intimate passions, it's time to get started. You won't find swiping here like other dating websites but rather, various options to help you explore your desires. The only catch is cost, since you can only read the first sentence and look a thumbnail photos with a free account.
Especially if you've never dabbled into the swinger or sex community, signing up for Adult Friend Finder might feel like diving into the unknown. Because it is featured around sexual liberations, it's important to take the advice of an expert who can navigate your way and help break down the many options of the site. Here, what you can expect, straight from professional online dating profile writer Eric Resnick:
Pro

: It's great for finding a sexual partner.

Resnick puts it simply when he says there's no beating around the bush—pun intended—with Adult Friend Finder. "People are here for one main reason: to find a sexual partner and explore their sexuality," he continues. "Because there are no illusions of pretense like you'd find on a traditional dating app, or even a swipe app, you'll find that people are refreshingly open about what they are looking for in a sexual partner or encounter."

If you've ever felt insecure about what turns you on or nervous about researching your R-rated interest in person, Adult Friend Finder provides an liberated space to feel supported by others who feel the same. For anyone who has felt shame around their orientation or their lusts, this can be an eye-opening, and even life-changing experience.
Pro

: It's more than sex—it's education.

In addition to the ability to message singles, you can also read dozens of instructional blogs and forums as part of their AFF Sex Community. This is a nice perk since Resnick reminds new users signing up doesn't mean instant in-person sex (though, yes, you can watch nude webcam videos or have a steamy video session with a model for a fee). In an effort to keep members engaged, this hub offers the opportunity to ask whatever they've always wondered, as well as follow 'academy' programs that teach a landslide of bedroom skills. "There are courses in everything from erotic massage and meeting women online to 'setting moods that seduce' and 'beginners butt love,'" Resnick continues.
Pro

: You can search for anything and interact anyway.

There are many layers to human sexuality and Adult Friend Finder knows this first-hand, making search an important part of their features. You can narrow down by fetishes, penis or breast size, positions and the list goes on. This allows you to meet those who are exactly as you fantasized, fulfilling your wishes. Once you find them, the sky's the limit on how you interact with them, since Adult Friend Finder has endless bells and whistles, according to Resnick. You can turn on your camera and broadcast yourself—clothed or otherwise—to members. You can also join groups or chat rooms, have one-on-one video interactions or an orgy-style experience. If you're anxious about getting started, you can also start slow with basic flirting options or take it as far as you'd like. The point is: your sexuality is yours, and how you want to research it is up to you, on Adult Friend Finder.
Con

: The paywall can be complicated.

To have any sort of interaction, you should expect to pay anywhere from $20 to $40 a month, depending on what features and offerings mean the most to you. Since the point of the site is to be brave and bold with your kinks, having to pay at every corner for webcam, access to certain profiles and other options can make it less likely that people will stick around. Adult Friend Finder has a large community, but they've never released their total number of users, making it tricky to validate the likelihood of a match before engaging on the site. "It can be very difficult to judge whether the quality of the members makes the price of admission worth it."  Resnick adds. Be mindful of your credit card once it is on file, since clicking 'Yes, I want a webcam' or 'I want to see this profile' can sometimes be easy to click on and not realize you're being charged.
Con

: Some diligence with other users is required

Though Resnick reassures first-timers there are real people looking for real sex on Adult Friend Finder, he also notes there is a lot of fake profiles and scams. This makes it a sometimes strenuous process to weed through escorts or money-seeking encounters that take away from the purpose of the community. The difficult part is most of the screw-you-over users can be tough to detect if you don't know what you're looking for. "You don't have to be on the site for more than five minutes before you start finding profiles that say they are 'looking for a kind and loving man with whom they can start a family.' If you saw that on Match or eHarmony, you can believe it, but on AFF, it's probably a bot or a scammer," Resnick explains. Especially if you are a male surfing on Adult Friend Finder, Resnick says you will find some female profiles that will name their price once you start messaging. Because it is a destination for these types of—often illegal—services, it's important to proceed with caution.
AdultFriendFinder Review: What Users Are Saying
Your best point of reference for user experience is well, users! Since Adult Friend Finder has been around for so long, there are endless reviews online, making it easy to understand what you're getting into—or ahem, vice versa. Here are a few:
"
I was highly successful on AFF. Wasn't too hard meeting women at all. You just got to know what you're doing. Create a decent profile, upload nice looking pictures. No d### pics and no dirty talk as an opener."
"N
ot sure what the fuss is all about here. Sure, it's pretty damn busy but I don't think its any better than say Hookup Hangout. The most positive thing though I suppose is that we all have some good options rather than time wasting hookup sites and that can only be a good thing, trust me on that!"
If you're ready to roll up your sleeves or take them off completely, get ready for a sexy adventure on Adult Friend Finder. To get the most out of your new membership, try these expert-driven strategies.
Be upfront and open.
Resnick explains men can sometimes be very forward on Adult Friend Finder, given the nature of the site. This is also because men outnumber women 16 to one, making it much more likely women will be hit on before they get the chance to return the favor. Resnick warns women to expect plenty of below-the-belt images to show up in their inboxes, as well as messages that dip into what's traditionally considered inappropriate. This is where he recommends going at your own speed and only answering what makes you feel uncomfortable. "If you are a woman on AFF, you are going to be asked a lot of direct questions about your desires before you are ever asked about your personality," he shares. Taking it slow to begin might ensure you don't find yourself overwhelmed after an hour.
Be respectful.
Sure, the purpose of the site is to engage in sexual conversations and exchanges—but that doesn't mean all sense of etiquette is to be ignored. Resnick iterates the importance of consent, and also listening when a user declines an ask or doesn't respond to a message. Depending on what you're after, he suggest starting with a softcore approach. "Focus on starting a question by asking her a question about something she said in her profile. Don't just jump right in by telling her what you want to do to her. The majority of women find that to be a horrible turn-off," he adds. If you do want to take it to that extreme and skip any sort of decorum, you can set your search filters to find others who share your same let's-get-to-it mentality.
Don't sit back and wait for it.
No matter if you're male or female, it's good advice, but women should definitely feel empowered to make the first move on Adult Friend Finder. "It is not uncommon for women on any dating site to sit back and see who messages them. This is always the wrong strategy, but it is especially wrong on an app like AFF," Resnick recommends. Since the purpose of this educational and erotic site is to be open and curious, Resnick says to do yourself a favor and message the men—or women—who interests you. "Reach out to them and set the tone the conversation with your email," he continues. "It will greatly enhance your experience on the app as well as your chances of an encounter that you don't regret."
AdultFriendFinder FAQ
What is AdultFriendFinder?

AdultFriendFinder is a dating website for adults looking to find hookups and sexual partners.

Is AdultFriendFinder only for hookups?

AdultFriendFinder is primarily used for finding sexual partners, but users can also use the website to find new friends or engage in casual dating.

How much does AdultFriendFinder cost?

AdultFriendFinder offers a variety of subscription options, with prices varying depending on the length of the subscription. Users can also purchase additional features, such as the ability to see who has viewed their profile, for an additional fee.

Is AdultFriendFinder safe to use?

AdultFriendFinder takes the privacy and security of its users seriously and has implemented various measures to protect their personal information. However, as with any online dating website, it is important for users to be cautious and take steps to protect themselves, such as not sharing personal information with strangers.

Can I use AdultFriendFinder on my mobile device?

Yes, AdultFriendFinder has a mobile-friendly website and also offers a mobile app for iOS and Android devices.

Is AdultFriendFinder only for straight people?

AdultFriendFinder welcomes users of all sexual orientations and gender identities. The website has a diverse user base and features a wide range of options for users to search and find potential partners.
Visit AdultFriendFinder
Datezie may receive a portion of revenue if you click a link in this article and buy a service or product. The links are independently placed by our Commerce team and do not influence editorial content. To find out more, please read our terms of use.