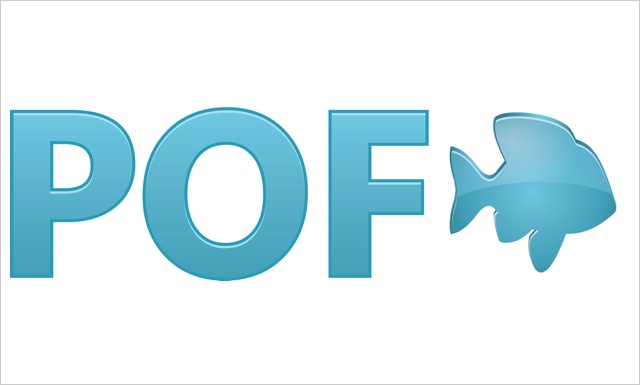 Our Rating
Pros/Cons From the Experts
Fast Facts
Pros

Number of Members:

150 million worldwide

Founded: 2003
Countries Available:

Canada, UK, USA, Brazil, France, Spain, Germany, Italy, Denmark, Netherlands, Sweden, Mexico, Australia, New Zealand and others.

Men/Women Ratio:42.2% women (BI) 
Price: 

Free, but some features cost additional
When you've been single for—oh, say forever—there's nothing worse than a happily-married friend trying to give you advice. One of the most trite words of wisdoms that people are too quick to share reminds hopeful singles there are plenty of fish in the sea. When you feel like you've been switching between a backstroke and a breaststroke for decades with no floatie in sight, it can be frustrating to keep your head above water. Perhaps one dating app that could make a difference is named after this dating advice itself: Plenty of Fish. An active destination for singles since 2003, POF isn't widely used in the United States but wildly popular in other countries, like Canada and many parts of Europe. With a robust—and growing!—network of users, this mostly-free app is a smart way to dig through endless profiles and perhaps, find someone you're crazy about. Unlike other swiping apps, users here tend to be more serious about seeking a relationship. If you've had your fill of Tinder, Bumble and the rest of 'em, consider giving this download a go. It won't cost you anything—and could deliver something you can't put a price on: love.
How to Sign Up:
When you visit the POF homepage, you'll notice a few things: information on the site, their chemistry meter (more on that later), how many users are currently online, and how to register. Once you navigate to the 'registration' button, you'll be ask to provide the basic information and demographics you expect with a dating site, including your email, a username, your birthday and your sexual orientation. You'll find the same process when you sign up via one of their three apps, too. So far, POF hasn't integrated with Facebook to make their sign-up process easier, but if they continue at the same momentum, it is likely a feature that will be introduced sooner than later. You can, however, connect FB to pull photos from, but not during the sign-up process. You'll need to provide an email.
After the first page of sign-up, you will have a longer survey to fill out that includes physical descriptors—your hair color, height and body type. You should also expect to answer the 'what you're looking for' and your education level, and other important details. Then, you'll be asked to add images, and complete their Chemistry meter, which asks you to answer questions on a sliding scale of agree to strongly disagree, all in an effort to understand your values.
What to Expect With Plenty of Fish
It's easy to judge a dating app by their interface, and POF still has some progress to make to compete with the latest-and-greatest of tech-forward dating apps. That being said, because they've been around for 15 years, they have some perks in their corner. From the vast amount of singles fishing in the app to the ease of narrowing down matches, here is what you can expect when using Plenty of Fish to find a partner:
Pro

: There are lots and lots of fish—and they're active!

Relationship expert and founder of CupidsPulse, Lori Bizzoco explains many users enjoy using POF for one very important factor: options. Since it was founded, POF has continually increased their users, and estimates to see thousands of new members every single day. Bizzoco says there are among the fastest-growing dating sites, making it more likely you'll stumble across someone you could care about.

If you're a United States user, you might not see as much action, but there are still an estimated two million daily users within the country. There are more than 30 million messages sent every single day, according to their data, which hints to the fact that profiles are actually real—and not dating bots as you would find on other apps.
Pro

: It's free—and has awesome filters.

There are many sites who deem themselves as 'free'—but then charge an arm and a leg to interact with any member. This isn't the case with POF, according to Bizzoco who explains this site is still an effective way to online date without paying for anything. This makes it more likely singles will give it a chance and that you'll receive responses. "You don't need to upgrade to message or view other users. You can also see who has checked out your profile without upgrading to a membership," she explains. "We love that you get to test out the site and who is on it. This is a big bonus."

Since we all have preferences, another stand-out feature of POF is how it allows you to sort through matches. As dating expert Todd Vandehey explains, you can search by recent activity, proximity and how active someone is on the site, essentially avoiding dead profiles that signed up and forgot about their account. You can see who is currently online, who sent a message recently and much more information, allowing you to maximize your time spent surfing.
Pro

: It's best for the 18-25 crowd and in rural areas.

Licensed psychotherapist and dating coach Shaina Singh, LCSW-S says if you're in the 18 to 25 age bracket and you don't want a friends-with-benefits type of situation, POF is a smart choice. Most people on this dating app are looking for a relationship, and hopefully, one that makes the distance. While it is free, she notes this is a positive since some younger generations might not be prepared to fork over cash for love, just yet.

Bizzoco adds for older crowds in remote areas, POF is a hit, too! "POF is known for being successful in those rural areas where it is hard to meet someone online. In fact, we had one of our interns test out the site and after she completed her profile page, there were at least 50 people around her," she explained. Regardless of your age, having a robust user base outside of metro hotspots is a huge selling point, especially if you feel as if you've been striking out at the local watering hole.
Con

: There is no ID confirmation.

With most secure sites you join, once you provide your email address, you're prompted to confirm it, right? This isn't the case with POF, which can be a dangerous aspect of their site. Anyone can throw up an email addy and throw out their net, without any sort of confirmation. "This compromises the safety of users to the site. Dating is complicated enough. How can you trust a user with your private or personal information when you could be chatting with a fake account?," Bizzoco explains.

This is where those filters come in handy: make a point to only interact with those who are active and steer clear of any profile that feels spam-a-rific.
Con

: Competition is fierce.

It's the double-edged sword of any large dating site: endless users means your chances of connection are higher, but it comes with a heavy side of competition. Bizzoco shares to stand out, you really have to make your profile catchy and interesting, and dedicate time to the site to reap dates. While Vandehey does note people on POF are willing to meet-up in person, striking up a conversation with someone and maintaining it might take more work than you realize. Again, this is where paying attention to who you are talking to and investing your effort will end in rewards eventually. Remaining patient and putting yourself out there works in your favor—and ups your odds.
Con

: There's a lot of ads.

POF has to make money to stick around—especially as a free site—so they've turned to advertisements within the interface to make ends meet. "There are far too many ads appearing in the free version. We understand it's a necessity and the site needs to make revenue if you are getting it for free—but it makes it unbearable for people to search for someone unless you have a lot of patience," Bizzoco shares. If you reach your boiling point with pop-ups and side-bar videos, you can upgrade to the premium site for a clean, uninterrupted process, as well as some additional features, like seeing who read or deleted your message, and seeing everyone's extended profile.
What Users Are Saying
To get to the heart of the experience on Plenty Of Fish, why not talk to real folks who have used it? From the benefits of many singles to the negative aspects of using the site day-in and day-out, here are real reviews from POF daters.
"
A friend told me about meeting a girl off POF so I decided to give it a go. I had been using Tinder quite a bit but finding that most of the girls I matched with hardly chatted and if they did, they never seemed keen on meeting up. I'm not sure if I'm ready to settle down yet so added to my profile that I was interested in dating, but nothing serious. I was worried that would turn many girls off, but I was surprised to find that many women in their late 20's and early 30's (my target age range) were also looking for the same thing. I have been on the site for about 3 months now and have met 5 girls on the site. Up until the 5th they were all enjoyable dates, but there wasn't enough to keep dating. Now I've seen my current date 4 times and things are going very well and I hope it continues."
"Just got on POF and discovered this. They are so out of touch. As a 47 year old CEO, I get a ton more attention from women then when I was a generic 30 something. I wanted to search for 30-36 because I am still interested in having children and plenty of 30 year olds are happy to meet a successful, fit and strong many my age."
"I FINALLY met my best match on POF. Yes I tried all the other sites as well over a 10 year period: I paid, did the tests, tried other free sites, but I was smart by not deleting my Plenty of Fish account…After several meetings over the years, with my status being single and then removing my profile while trying to work things out with my ex, to no avail, I finally met Mr. Wonderful on POF. Yes, there is hope for us all, and all I have to say is, If at first you don't succeed, try, try again. It's like looking for a job, sometimes you get lucky right away, but usually it takes Plenty of Time to catch a Keeper!"
Tips For Using Plenty of Fish
If you're willing to dive into the deep end and see if you'll meet your match, signing up for Plenty of Fish won't take more than 30 minutes to join. Once you've completed your profile, there certain approaches recommended by experts if you want to utilize this dating app to its full potential. Here, a few to get you started.
Choose three really great photos.
Because of the competition on the site, Bizzoco recommends being very specific about what images you choose. With the free account, you can only use three, but with premium you can upload more. To get started, stick with the no-credit-card required method, but ensure your images are clear, happy and active. If you're not sure what ones to pick, ask your friends and family to help you decide, she suggests.
Get offline ASAP.
There are many fake accounts on POF—though users report they are removed quickly—so getting offline ASAP is recommended by the pros. Bizzoco says a big mistake many people make is chatting indefinitely, and thus, wasting time and effort if that person isn't who they say they are. Suggest meeting for coffee within a day of two of talking so you get the ball rolling and perhaps, save yourself disappointment.
Put effort into your profile.
While this might seem like a no-brainer, Singh says to many people say 'I like to scuba dive' but don't go into detail on why it's an interest or a hobby. "If you went scuba diving in the Bahamas describe your experience through words and photos instead of just writing down that you like to scuba-dive. This will give a potential date an insight into who you are as a person. You want them to be able to imagine having a good time with you," she explains.
Your profile, though, shouldn't merely be about you, but what you seek out of a partnership. A dater wants to understand you're looking for a partner, not just someone to boost your ego. "Make room in your profile to also talk about the potential partner you are seeking, qualities and traits you find attractive, " she adds.
Visit Plenty of Fish
Datezie may receive a portion of revenue if you click a link in this article and buy a service or product. The links are independently placed by our Commerce team and do not influence editorial content. To find out more, please read our terms of use.