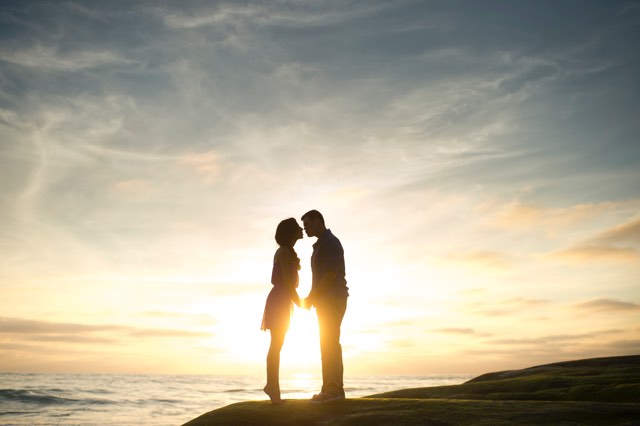 Every relationship has a unique foundation. Some happy couples credit their love of movies, others are drawn together by their thirst to see the world, but many people come together because they have the same core beliefs and morals. Because of this, many couples consider their faith to the backbone of their relationship. For those seeking love, it's important to find a dating site that fits their religious and spiritual needs — whether they lean conservative, liberal or even consider themselves to be born again. 
As of 2019, 65% Americans identify as Christians, according to telephone surveys conducted by Pew Research Center. Of course, identifying and practicing are two very different things, but that means that roughly 6 out 10 people will keep their Christianity top of mind when it comes to dating. Luckily, there are plenty of Christian dating sites out there, no matter the denomination. 
"Christian sites incorporate religion, faith, and beliefs into their platforms to help users find quality, like-minded partners. Rather than focus on things that are secular, or non-religious, such as premarital sex, they help members make deeper connections with one another so they can ultimately build a God-centered relationship," explains executive editor and founder of CupidsPulse, Lori Bizzoco.
Even though some of the best dating sites give users the option to list their religious preferences, they aren't always a great indicator about if a potential match is serious about their faith. Christian-specific dating sites, however, rule out the grey area, allowing for a more genuine experience in the long run.
How to Choose the Best Christian Dating Site for You…
It's the battle every single seems to face: lots of options, and no way to narrow down the field. Though there may be only a handful of God-first love-seeking destinations, it's not always easy to know what's the best Christian dating site for you and your relationship goals. Here, a guide to figuring out the right spot for your heart and hopes:
The Site's Number of Users
If you're serious about meeting — and snagging — your one-and-only, you need to give yourself the very best odds. This means choosing a Christian dating site that has a vast amount of members and one that is well-known. Though these numbers aren't readily available, with a little research and reading our dating app reviews, you can narrow down the options.
Your Budget
Though sure, you're investing your dreams in a dating app, as you pray it'll deliver the right type of match. But also, your budget. If you're tight for cash, you may want to start by testing out any free options. This gives you a sense of what the experience is like, allowing you to decide if it's worth the investment. 
Your Current Views on Dating 
So, you just broke up with someone? Or worse, you were with the person you thought you would marry — but he or she wasn't on the same page? Sometimes we miss that feeling of being in love, having a support system and someone to snuggle with on the couch. It's human nature to desire that contact, but before you put yourself out there, pay a pretty penny or lead someone on, it's better to recover first. None of these sites may be a match for you if your whole heart isn't in it for the right reasons. 
The Website's Interface
Ever get so frustrated with technology you, um want to throw your computer or phone across the floor? Same. When you're checking out these dating apps, make sure to thumb throughout and try to determine which ones you enjoy the most. Whether it's an easy-to-navigate home page or swiping system or vivid colors you enjoy, you will be much, much more likely to spend your time on a dating app if you don't find it confusing. 
Since it's often hard to know where to start, we've given you a jumpstart: Here, we've rounded up the best Christian dating sites to fit various ages (seniors and young adults), religious backgrounds (longtime conservative or born again) and relationship goals (casual fling or marriage), all popular with reviewers and approved by Datezie's top dating experts.
Best Overall Christian Dating Site: eHarmony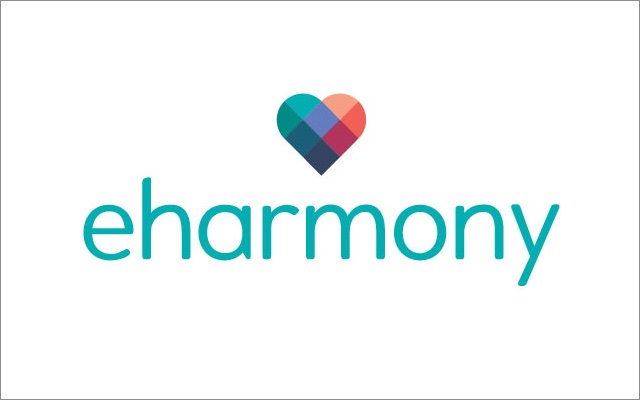 Though eHarmony doesn't come right out and say that it's a Christian dating site, Dating expert, coach, speaker and author Anza Goodbar considers it to be one of the best places to find love — no matter your religious background. In fact, most people who join eHarmony identify as Christians, and more so, are looking for not only a boyfriend or a girlfriend, but a husband or wife. 
When you first join, you'll need to set aside time to fill out a lengthy questionnaire, but once you're finished, you'll be delivered hand-picked matches every day. If you note how important your faith is, you'll only be paired with people who also feel similarly. However, it's important to note if you identify as LGBTQ, eHarmony doesn't provide same sex matches, but does offer a different site for those who are. Goodbar says to be mindful of setting your preferences too strict, since you could end up with very few pairings. "You have to weigh what is really important to you. They have a 'what if' feature that can open up additional potential matches for you," she explains. "eHarmony it is a well thought-out process that funnels seekers through systematic communication to build a foundation of compatibility. The attraction is based on mutual interests and commonality, not on physical appearance which can make for a higher success rate than other sites."
Fun Feature of This Dating Site
A guided communication option acts as your wingman, providing background information about your match before you start talking with them.
Read our eHarmony Review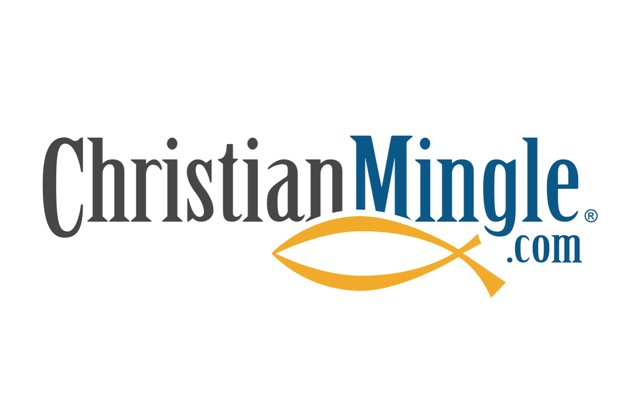 Of all of the Christian dating sites out there, Bizzoco raves that Christian Mingle is one of the leaders of the pack. The purpose of Christian Mingle is straightforward: It's an easy way to seek those who share the values you do — and there are millions (16 million, to be exact) available to you. "Most of its members are in their 30s and 40s and may not be so tech savvy, so this makes it easier on them to navigate," she explains. 
In addition to what you might expect from a standard Christian dating site, Bizzoco says that Christian Mingle goes a step above, and makes answering tough, borderline uncomfortable questions fun. Through a variety of quizzes and games, the site gets to the heart of how you feel about family, commitment and other lifestyle choices that can impact or shape a possible marriage. Though they have both a website and app available for  you to download, you'll find that younger Christians go for the app as opposed to the website since it has a similar swiping system to Tinder, Hinge, and Bumble. For Christian singles who identify as part of the LGBTQ community, this app also welcomes you, believing love is love.
Fun Feature of This Dating App
Christian Mingle touts that "God is the ultimate wingman," which serves as a great reminder throughout the dating process.
Read our full Christian Mingle Review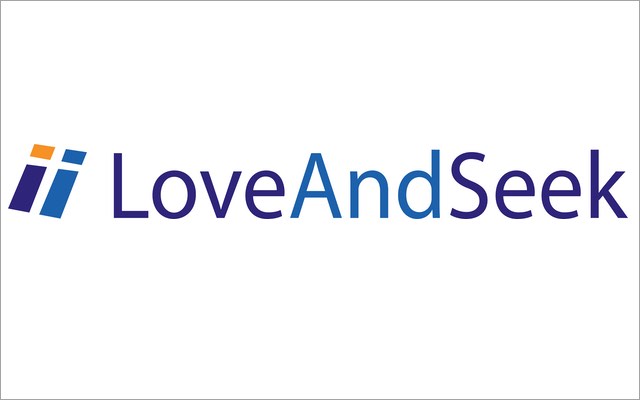 Though not only for Christians, Love and Seek could be a less intense way to find a partner who shares your same dedication to God. Because the sign-up process is easy-peasy and allows you to get right to searching for the love of your life, Bizzoco says people are less intimidated to join. For those religious singles who are wary of meeting people off the internet, the site allows users to record video interactions, giving a glimpse into someone's personality and hear their voice, and thus resting their fears. Love and Seek also takes proactive measures to keep catfishers away, only showing profiles that have pictures and giving preference to those members who are recently active in search results. 
In your profile, you can choose what religion you affiliate with and narrow your focus on only those who are a perfect match. FYI: Christian People Meet is also owned by Love and See, so the two Christian dating sites offer the exact same features a.k.a if you download one, you're getting the other.  
Fun Feature of This  Dating Site
During the sign-up process, you can select from a long list of religious denominations — much more extensive than other Christian dating sites.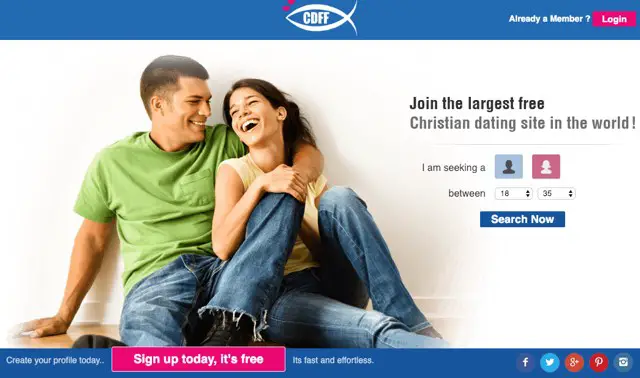 If you are ready to try out Christian dating, but you don't want to invest money just yet, consider signing up for Christian Dating for Free. Goodbar explains their intake form is easy, offering tons of options in a pull-down menu. This is helpful if you'd like to meet someone who shares your denomination preference—from Methodist to Catholic—and attends church as often as you do. "It is easy to create a short essay with a headline to help find a match. You can be up and going in less than ten minutes," she explains.
The only downfall for some people is that listing your church name is required. This could feel like a security risk or unnecessary information, and many users have requested this to be an optional field. Though it isn't recommended to be dishonest, you can add a fake church and let your match know that until you're ready, you won't list where you actually visit every Sunday.
Fun Feature of This Dating App
This may go without saying, but everything on this app is 100% free — no messaging fees whatsoever.

Best Christian Dating Site for Born-Again Christians: BigChurch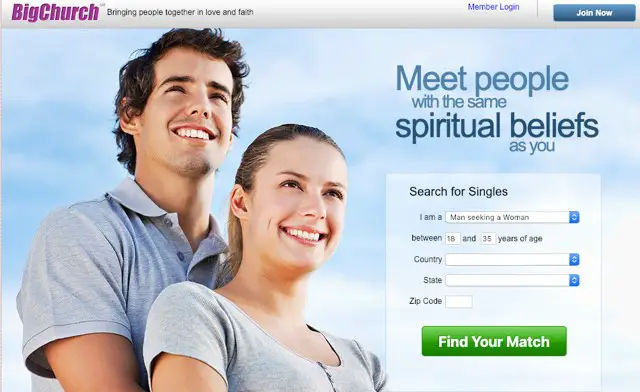 Ultimately, you're seeking a partner to walk down the aisle with. And more than that, you want someone who will sit next to you in the pew, sharing your big love (get it?) in God and community. Though Big Church isn't as big as Christian Mingle, it's a trusted spot for many religious bachelors and bachelorettes, mainly due to their commitment to security. Bizzoco explains they offer a service called ID Confirmation, which is used to verify the identity of its users through various digital mediums. This gives many matches peace of mind when they're filling out their profiles, messaging and interacting with one another, since they know they can trust the person on the other end. There is a cost associated, around $30 a month, but it could be worth the investment if you're ready for the real thing.
Fun Feature of This Dating App
Anyone who signs up for the website also has access to their exclusive magazine, full of useful information, Bible study groups and more Christian-based content.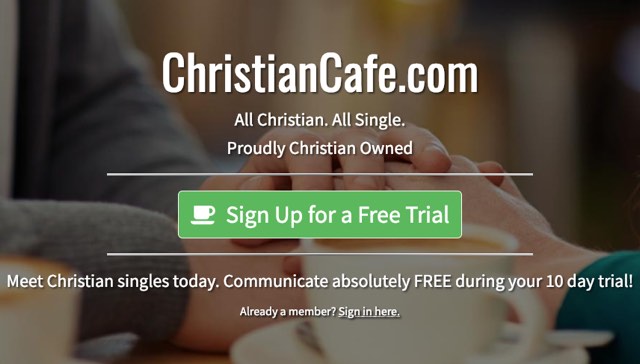 No matter if you're looking for the love of your life or a friend who shares your belief system, Christian Cafe could be a great place to start your search online. Here, you'll fill out a short questionnaire, and then start browsing through profiles. This site makes a conscious effort to ensure everyone who signs up is on the same page, as they require you to pick between 'pen pals' or 'marriage-minded' when you describe your intent of the site. This is helpful so no one is blindsided or hurt during the getting-to-know-you process. It isn't free though: Your 7-day trial period allows you to message, but not share contact information, and then you'll need to pay $25 a month to continue your digital dating.
Fun Feature of This Dating Site
Say you realize that you aren't ready to commit to something serious, you can still find friends (pen pals, as they call it) on this site.

Best Christian Dating Sites for Seniors: Match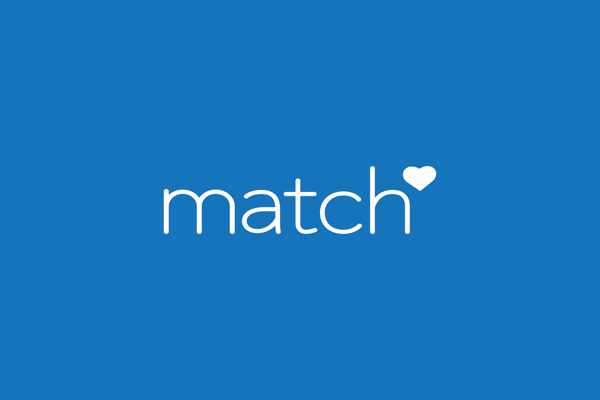 By far one of the most popular dating sites for all kinds of people, this 20-something year old company is renowned for its ability to foster long-lasting, meaningful relationships. While sure, Match.com welcomes anyone and everyone, Goodbar says there is a large Christian sector, especially since many people rate their religious beliefs high on their must-have list of qualities in a mate. If finding a person with a strong faith is non-negotiable for you, you should update your setting from the start. That way, you'll be paired with people who are on your same page. 
"Their dashboard makes it easy to assess potential matches by giving a compatibility percentage. It's easy to see common interests and make them a favorite," she explains. Though it is an investment with a required membership to send messages, for those who are ready to move to the next romantic stage of their life, the subscription fee is worth the cost. They also have trusted security measures, giving you the option to create a fake phone number to text or call with a match before giving out your real one.
Since it's been around far longer than other dating apps, Match.com is trusted by older folks, especially those over 50 and 60. For this reason alone, it's a good place for seniors to go because, ugh, the odds are in their favor. 
Fun Features of This Dating App
MatchMe lets users privately request to be featured in another user's daily matches.
Read our Match.com Review

How to Find Success on Christian Dating Sites
Now that you're clued in on everything there is to know about today's most popular Christian dating sites, follow this roadmap to success on any (every) one of the websites listed above.
Stay in the judgement-free zone.
Take it slow and try not to judge someone too harshly on first impressions, Bizzoco recommends. After all, you should love thy neighbor—not pass assumptions without giving them a chance to woo you.
Know what you want from the very start.
It's not fair to lead someone on for a few weeks only to have an epiphany that you don't actually want marriage or something serious. Before you even start the sign-up process, think about what you're hoping to get out of the Christian dating site you're signing up for and then make it known to everyone you match with. 
Create a Thorough Profile.
If you want to get married in the near future, make it known. If you want kids, write it down. If you want someone who will attend church with you weekly, bring it up in conversation. All of these points are extremely important in any Christian relationship, so make sure it's included somewhere in your profile, so that others can see.
Best Christian Dating Sites-Frequently Asked Questions
How can I choose the right Christian dating site?

Choosing the perfect Christian dating site involves considering factors such as user demographics, compatibility matching, and available features. Our article guides you through the selection process to help you find a site aligned with your values.

Are Christian dating sites safe?

The best Christian dating sites prioritize user safety. They implement strict verification processes, offer privacy controls, and maintain a secure environment for like-minded Christians to connect.

Do these dating sites cater to specific Christian denominations?

Yes, many Christian dating sites cater to specific denominations, allowing you to connect with individuals who share your faith traditions. Whether you're Catholic, Protestant, or other, there are platforms tailored to your preferences.

Can I find serious relationships on Christian dating sites?

Certainly, Christian dating sites are ideal for those seeking serious relationships grounded in faith. These platforms encourage meaningful connections and foster environments where individuals can grow spiritually together.

How do I create an appealing Christian dating profile?

Crafting a compelling Christian dating profile involves showcasing your faith, values, and interests. Our article offers tips on highlighting your beliefs while presenting yourself authentically to potential matches.

Is online dating effective for Christian singles?

Yes, online dating has proven effective for Christian singles looking to connect with like-minded partners. Many success stories on Christian dating sites highlight how individuals found love and companionship through these platforms.

Are there free Christian dating sites?

Yes, there are free Christian dating sites available. However, paid platforms often offer advanced features and enhanced matching algorithms. Our article outlines both free and paid options to help you make an informed choice.

What's the typical age range on Christian dating sites?

Christian dating sites generally cater to a wide range of ages, from young adults to seniors. Whether you're looking for a partner your age or someone with shared life experiences, these platforms accommodate diverse age groups.


Can I search for specific qualities in a partner on these sites?

Absolutely, Christian dating sites allow you to filter potential partners based on qualities such as faith, denomination, values, and interests. This feature helps you connect with individuals who align with your relationship goals.

How do I start conversations on Christian dating platforms?

Initiating conversations on Christian dating sites is similar to other platforms. However, starting with shared faith-based topics or discussing scripture can help establish common ground and meaningful connections.

How do I address differences in theological beliefs on Christian dating sites?

If theological differences arise, approach conversations with openness and respect. Discuss your beliefs and listen to your partner's perspective. If differences are significant, evaluate how they align with your long-term relationship goals.