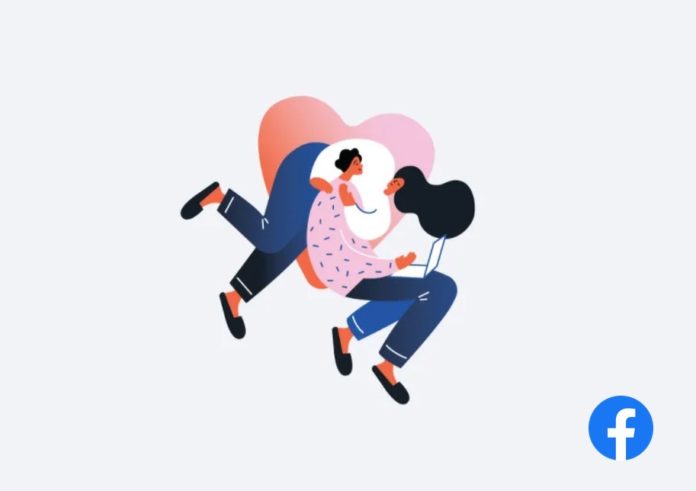 Video dating is here to stay. Even once we can all safely meet up for in-person dates, there will still be a period of time — the talking phase, if you will — when we'll rely on virtual dates to get to know somebody. While tons of popular dating apps offer in-app features that let users chat over video, Facebook is taking things one step further: The social media giant is testing a first-of-its-kind dating app, Sparked, where users meet each other on video rather than through curated profile pages. 
Sparked follows the traditional speed dating model, where users cycle through a list of other singles, only talking to one person for four minutes at a time. Described as "video dating with kind people," Sparked introduces you to new people without any swiping, DMs or public-facing profiles. Instead, you simply log on to the site (It's totally free for Facebook users) and work your way through four-minute speed video dates. If you really hit it off with someone, Facebook gives you the option to go on a 10-minute video date. When the second date is done, Sparked encourages potential lovebirds to take things offline, prompting you to pass along your email, phone number or social media profiles. The Verge reports that Sparked eventually plans to roll out in-person speed dating events, but it's unclear if that'll happen in light of the pandemic or if they're waiting until they roll out the app more broadly. 
Right now, the app is in a small, relatively exclusive beta testing phase, so Facebook users may be prompted to join a waitlist before you can officially sign up for Sparked. Once you're bumped off the waitlist, you must spell out all the reasons that make you a kind dater, following the prompt "I show kindness by…" Then your responses will be "reviewed by a human at Sparked" before you're allowed to start speed dating with other singles. At this point, users also have the option (key word: option) to identify if they're open to dating men, women, non-binary or trans individuals.  
You'll need a Facebook profile to join the app, but don't worry: Sparked doesn't pull any information from your page. In many ways, it follows the "what you see is what you get" approach, meaning your dates only see you for four minutes — no other photos, personality questions or specifics. That means, it's really up to you to use the four minutes wisely to put your best foot forward. So, if you're the type who dreads coming up with icebreakers or picking six photos that show off just how amazing/smart/beautiful you are, then Sparked may be the dating app for you. You'll just have to wait a little bit longer (assuming that beta testing goes well) until it becomes available to more people a.k.a. more potential matches for you.