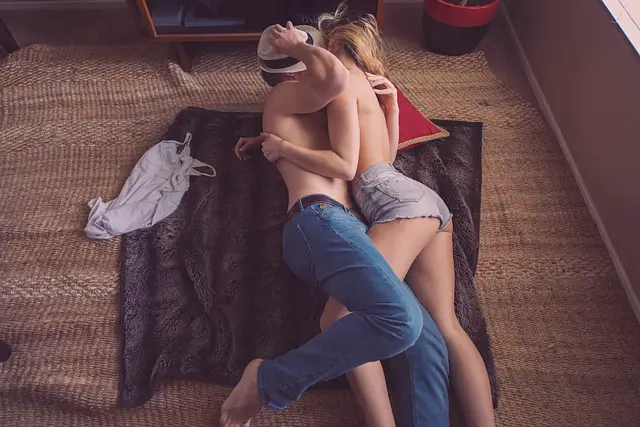 Sometimes, you are looking for that special someone to bring home to your parents. Someone you can see yourself in a long term relationship with: marriage, kids, a mortgage, eternity. Other times you want the exact opposite: something fun, flirty, consensual, and straight-up sexy. 
It is true, there is a period in our lives (sometimes several periods) where all we want to do is "sow your wild oats" (ask your grandpa). This is generally a good thing as it helps us get very clear about our own views on intimacy, like what turns us on, what turns us off, and what we need to make relationships more eternal (if that's even the end goal, of course). That means, you can get exactly what you want when you want it — no games, no guesswork, just straight hookups. 
Recommended in this article
The good news is that wonders of technology — the best hookup apps and sites, especially — have brought to our doorstep all manner of kink and debauchery that we have an appetite for, and a means of consensually connecting with all the like-minded kinky and debaucherous people that we have the time for.
With so many options out there, you want to make sure that whatever you're investing in — both time and money — is worth it. So, this begs the question: Do hookup apps really work? It depends on what you're looking for. If you're a college student desperate for one night of fun, a couple looking to bring someone else into the bedroom, someone older hoping to tap into their sexual side, or simply on the hunt for the casual, no-strings-attached night of sex, then you'll find what you're looking for once you download the right hookup app. 
The hardest part is knowing exactly which one is worth the download, so that's why we've rounded up a list of the best hookup apps right now as determined by the dating and relationship experts at Datezie. But first, here's everything to consider when choosing the best hookup app for you and your lifestyle.
What to consider when choosing the best hookup app…
Your personal interests
In this case interest doesn't just mean your kinks, fetishes and sexual proclivities, but also whether you are looking for a straight hookup app, porntastic entertainment or something in between. The various hookup sites have differing degrees of each, but most fall somewhere in between. Like, sometimes you want to have that burger you always order, but sometimes you want to see the entire menu, or to try a different restaurant, or eat at several restaurants at one time. Ok we'll stop now, you get it.
Effort level and noise
There are some hookup apps that cater to a simple swipe, but there are others that take more time and engagement to get the experience you want. If you have very specific desires that are a little off the main script, then we recommend an app that caters to your interest and to potentially a higher level of engagement to meet like-minded people. If you are making a volume play, then the swipey apps may be your deal.
You will also discover that some hookup sites and apps are noisy with notifications. This may or may not be your style, but it is something to consider beforehand. There's some wiggle room here, though: Even if the app has a tendency to flood your phone with notifications, you can alter your phone's settings to limit notifications or turn them off completely. 
Safety
Catfishing and scams are unfortunately part of this online dating world. You should go in with your head up and eyes wide open (so eventually, you can go eyes wide shut?), making sure that the people you are chatting with are exactly who they claim to be. If you feel like you are particularly vulnerable, read more about the relative safety of the apps we review and make a decision that is right for you. We Datezie editors want you to have fun, but above all, we want you to be safe.
Cost
Cost is of course a consideration, and you should operate within your budget. Many of the best hookup apps are completely free to download, but require you to pay for most features. More often than not, you have to pay the big bucks to really play … or to at least keep the conversation going.
We do see this category as existing between dating and entertainment and to some degree, education. We don't mean you are going to get a Masters degree in BDSM, but we mean that you have a great opportunity to learn more about a community and a lifestyle that you have an affinity for, which can be valuable in expanding your sexual horizons and improving your life. All this to say, don't miss out on an opportunity because of cost, experiment with a few sites and discover which (if any) are right for you.
Now that you have a better idea of what you're looking for, keep reading to learn more about the best hookup apps — some for curious couples, thirsty singles and everything in between — chosen by the experts.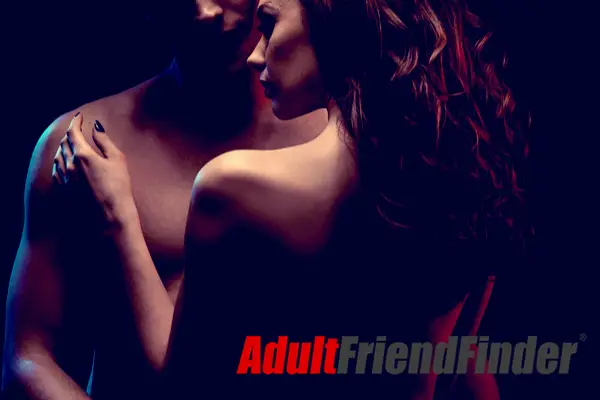 The Bottom Line
Massive and active user base (25 million visits monthly, mostly from the US), comprised of singles, couples, couples in open relationships and just about everyone elseLot's of ways to interact including webcams, blogs and profiles.

Price: Free Membership, Enhanced: 1-3 Months: $20/Mth, 12 Months: $15/month
Pros

Cons

Huge member base with lots of diversity

Gamification and a  points system makes the site fun as well as titillating

Lots of ways to search and engage with the community

There are costs beyond paid memberships for things like model videos, purchased points and  sex academy courses

No app, but a robust mobile website
---
Adultfriendfinder is one of the largest and best known hookup and adult entertainment services in the world, and has features that will appeal to casual and active users alike. 
The site has some of the familiar features of a dating site but veers quickly off into a world that is decidedly more adult, with numerous ways to interact with the community, ranging from chat rooms to blogs, live streaming and more. There is also a pretty comprehensive sex advice and education section for those who get off on learning (sorry).
Create personal hotlists of your favorite members and browse the site casually or dive right in to some of the more interactive features, many of which are decidedly gamified with a points system. You can join groups that cater to your specific interests, engage in photo contests, complete surveys that help you explore your interests, post suggestive videos and even engage with live web-cams. Oh yes, you can even find someone to hookup with, should that be your main modus operandi, via running pre-set searches based on kink or location or via browsing sections of the site that showcase top rated user profiles and photos.
Unpaid members will have a difficult time initiating contact with other members and maximizing their enjoyment of the site, so if you are going to join a paid membership is highly recommended
Fun Feature
Like sister site XMatch, AFF has the "Connexion" feature that makes it possible  for users to connect with models via a sort for enhanced video sexting.
Read our full AdultFriendFinder Review

Best X-Rated, Porn-Tastic Hookup App: XMatch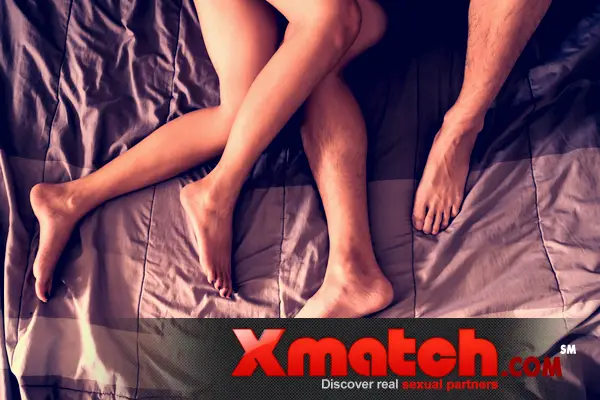 The Bottom Line
A kinky, engaged crowd with lots of diverse interests Users post pictures and videos actively, live webcams that other users rate or comment on.
Price: Free for a basic account, 1 Month $20.00, 3 Months $20.00/ month,  12 Months $15/ month
Pros

Cons

Unlike many other Hookup Apps, Xmatch suggests matches based on what you are looking for

Detailed member profiles make it easy to find a good match

Entertaining and titillating communication options with other members

A paid membership is required to view profiles and send messages
---
Built more like an adult site than a dating site, a few seconds on XMatch lets you understand what you are not in Kansas anymore. Risque images adorn the homepage and this sexually forward dating site/social network site encourages active video and image contributions from its user base.
Users have various search options to find matches on the site including perusing Kink Search, Who's Online, Members Near Me, New Matches, VIP Members and Advanced Search.
Want to keep things virtual? Try out the "Live Action" feature, which lets you literally have virtual sex with anyone, any time. And if you're on the kinkier side (or at the very least, interested in exploring it), XMatch identifies 31 different kinks with hundreds of fetishes, everything from dirty talk to bondage.
Fun Feature
"Connexion" is a feature that allows users to connect digitally with models via video sexting. You can even go so far as to integrate the service with paired sex toys  so you can send each other sensations. Technology!
Read our full XMatch Review

Best Hookup App for Cyber Sex: BeNaughty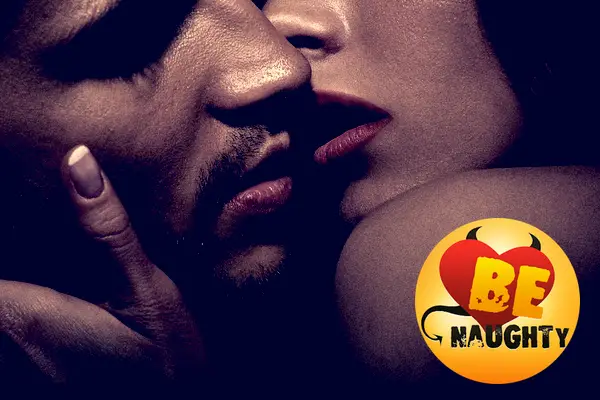 The Bottom Line
Lively community with a diverse user base interested in just about everything you can imagine   Group and 1 on 1 chats, "hot or not" galleries and more. Engage with other users safely with a three-tiered system which gives you control over who engages with you
Price: 7 Day Free Trial $0, 1 Month $17.85 3 Months $9.99 /Month, 6 Month $7.85/Month
| Pros | Cons |
| --- | --- |
| Mobile friendly with a solid mobile site and app that gets some decent ratings in the app store (4.5/5, albeit on a small number of votes) | Ad heavy and hard to know when you are clicking an ad or a site feature |
---
BeNaughty feels like a normal dating site with strong orientation towards casual sex and hooking up. Like Adult Friend Finder, it caters to a varied audience of singles and couples looking for a whole host of arrangements. Search users in a variety of ways, including physical attributes and through "hot or not" style galleries.
BeNaughty has a fairly robust activity dashboard that displays how you've engaged with users and how other users have engaged with you (profile views, winks, friend requests, etc.) it also shows nearby matches, and with its emphasis on mobile access, you can check in and plan your next encounter from anywhere.
BeNaughty has a growing user base in over 70 countries, with the largest membership base being in the U.S. While you can meet up with other users IRL  most users tend to keep things online with video chats, photo sharing, and X-rated conversations. You'll certainly get more out of the paid version (think: real-time chats, flirty photos and so on), it should be noted that women can contact men for free (but they still have to pay for a membership at one point or another).
Fun Feature
"Flirtcast" tool allows you to mass message members twice daily. Use this tool wisely, not creepily.
Read our full BeNaughty Review

Best Hookup App for Men: Flirt.com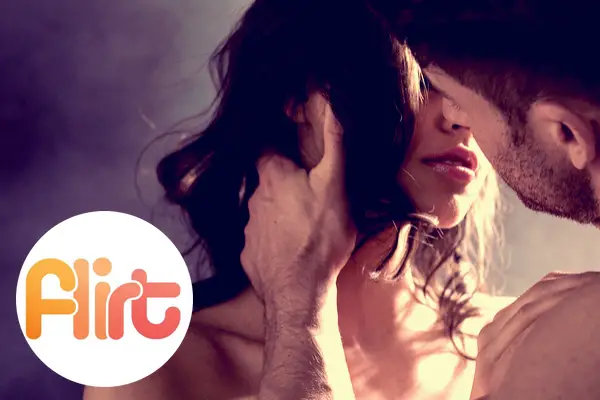 The Bottom Line
A fun, flirty app targeting singles, with a healthy women to men ratioClean simple layout with a good mobile app.
Price: Feels a little like TinderFree for basic, premium: 1 Month $34.99, 3 Months $59.96, 6 Months $95.94
Pros

Cons

Free for women to use all features (free basic account for men)

Different themed chat options (Kinks and Fetishes, Naughty but Nice, etc)

Member security measures lacking, allowing for the possibility of fake profiles and catfishing.
---
Flirt is a simple and fun hookup app (and site) with Tinder like features, plenty of cool chat options and free access for women, making the odds a little better for the hookup oriented single guys out there (ie. all single men).
Paid features include access to a plethora of chat rooms catering to different interests,  "Flirtcasts" which allow users to message a large group of members (make your message count!) and covert viewing of profiles, so that your curiosity doesn't drum up unwanted interest from the bearded lady or that guy that indicated "collecting Barbie heads" as a hobby.
Keep in mind that Flirt isn't known to have great security measures in place to avoid catfishing or questionable matches. You can, though, reach out to the Flirt team and get trusted status for your account, basically to prove to others that you are the real deal.
Fun Feature
"Naughty Mode" allows members to view each others naughty pictures.
Read our full Flirt.com Review

Best Hookup App If You're New to Casual Sex: Fling.com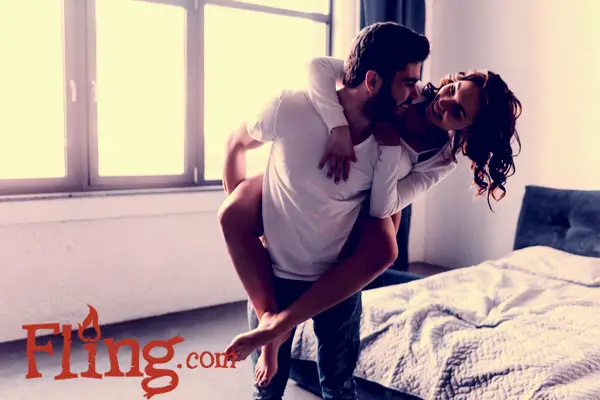 The Bottom Line
Large user base of active and engaged people looking for actual and online hookups and to explore fantasies. International with over 50% from the U.S.A dynamic homepage with a scrolling image gallery like a stock market ticker, with options to add users directly. Engage using video chat, live web cams, or by browsing member photos.
Price: Free basic account with Silver ($24.95 for 1 month, $99.95 for 12 months) and Gold ($34.95 for 1 month, $119.95 for 18 months) options
Pros

Cons

An active, often updated site

Advanced search allows users to hone in on the right match by sexual preferences, age and location, amongst other filters

Not much of a matching system, mostly self-serve

Can be a bit visually overwhelming from a UX perspective
---
No one would claim that Fling.com is a quiet corner of the internet. When you engage with this site you are right in the thick of things, for better or for worse. Lots of ways to immediately engage with other users along with notifications that help you choose your path through the site. Images scroll across the screen ticker-style and are organized into a variety of topics/site areas,  including Members on Video Chat, Featured Members, Popular Member Photos, Popular Member Videos, Premium Live Cams, Who's Viewed Me and My Friends.
Users can customize their own experience by turning off sexually explicit content by entering a safe mode, or go in to discreet mode to only engage with other users and friends. You can even go so far as to temporarily deactivating your profile if you need a time out.
Fun Feature
In the spirit of Joe Namath calling a Jets super bowl win or JFK predicting a moon landing by the end of the 60's, Fling.com has  bold three month "get laid" guarantee.

Best App For Hooking Up Right Now: Tinder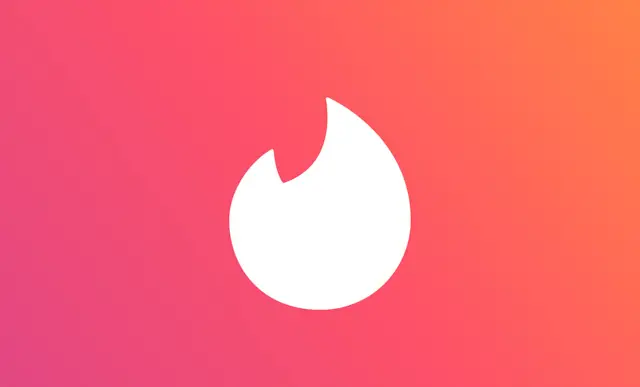 The Bottom Line
Tinder is easy to use, almost addictive and understandably a preferred hookup app for younger people looking to make a short term connection. 60% of Tinder's 75 million monthly active users  are under 35 years old. Tinder had 9.6 million paid subscribers as of 2021.
Price: the starting price for Tinder is 19.99/month
---
While some dating sites require lots of inputs from members to make effective matches, Tinder leans towards speed and the power of the swipe. Just connect using your Facebook account or through a text to your phone, input your age, gender and email– and your are released in the vast ocean of potential matches–where you are predator, or prey– or both.
We use hunting analogies, because Tinder really is a hunt, and a bit of a volume game. That said, there is no better way to connect with someone immediately who is geographically close–potentially really close. You can set the maximum distance (1-100 miles) and age range using the app settings, and then it really is about swiping right or left. Right is a match, left is not
Though it is free to use the basic version of Tinder, there are various tiers that get you access to greater tools. Tinder Plus gives you unlimited likes and unlimited "rewinds" or the  ability to "take back" a swipe, the ability to swipe everywhere in the world and a free "boost" each month (a boost allows you to be one of the top profiles in your area for 30 minutes). Tinder Gold allows you to instantly see who you've already matched with before swiping the again and also gives you continuous access to Top Picks, which members at other membership tiers only see on a limited basis.
Read our full Tinder Review
Best Hookup App If You Aren't Sure What You Want: Zoosk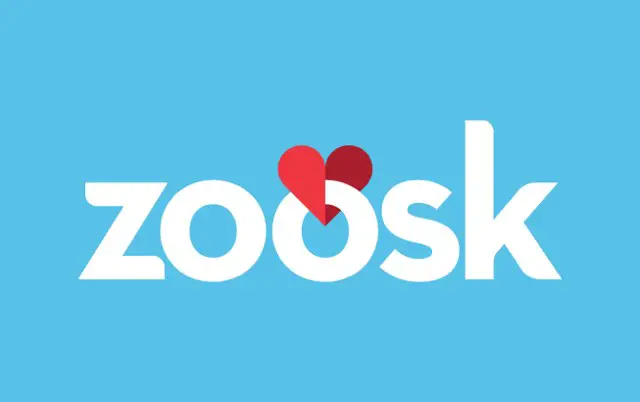 The Bottom Line
Zoosk has a diverse user base, with 12 million active monthly users in 80 countries. Though often considered more of a mainstream dating app, there are plenty of opportunities for more casual connections and more women than men on the platform (52% women to 48% men)Zoosk itself has a robust messaging system with a good UX and conversation prompts. As of 2021, Zoosk rolled out "Zoosk Live" allowing users to make connections via live streaming.
Price:
$12.49/month with a six month membership
$19.98/month with a three month membership
$29.95/mo with a one month membership
Pros

Cons

Clear, straightforward navigation

No information overload: the focus is always on one profile at a time with no distractions

Large international member base

Your profile and pictures are made secure with a photo identification process available on the Zoosk app

Messaging features only work with paid memberships
---
Zoosk is a well-known mainstream dating app catering to a lot of different interests. It has over 40 million members across 80 countries, making international dating (or hookups) a possibility.
The real draw of Zoosk for those looking for hookups is its male female split: It is exceedingly rare for a dating or hookup site to have a larger female than male membership base and with 52% of Zoosk's user base being women, there are more choices for men…and since the platform is Gay, Lesbian and Queer friendly…more choices for everyone. That said options for non-monogamous or polyamorous relationships  are still limited at this point, but there are signs that Zoosk is interesting in better serving these groups eventually.
Another great strength of Zoosk is its proprietary "Behavioral Matchmaking" algorithm and engine. In effect, it continuously analyzes your activity including winks, likes and messages and looks to find you the best matches based on activity vs finding matches based off your answers to a long and tedious questionnaire.
Fun Feature
If you are the impatient type looking to find the right hook-up quickly, the Boost feature allows you to spike views of your profile locally. This feature isn't free (it costs 100 Zoosk "coins") but your time is valuable isn't it?
Read our full Zoosk Review

Tips on How to Get the Most Out of Hookup Sites
So, you've downloaded an app (or two) … now what? To take your online relationships to the bedroom, consider these tips and tricks from dating experts. 
Make your profile as complete as possible.
We get it: You may be tempted to dive in headfirst and get right to work, but taking the extra time to flesh out your profile really goes a long way. Even if you're just looking for a one-night-stand, it pays to put the effort into adding good pictures (a mix of face and full-body shots), accurate details about age, sex and location, and even a video, if using a hookup app like Flirt.com. 
Know what you want and go for it.
Maybe you just want to keep your flirting virtual. Maybe you want to find someone to distract your mind (and heart) from a former love. Or maybe you just want full-on, wild sex with a stranger nearby. Before you initiate any conversations on the app, consider what you're after and then make it clear to anyone you connect with from the very start.
Keep your eyes peeled at all times.
All the while, make sure you are still careful and protect your identity from potential scammers. Some users on apps, like XMatch, have been scammed in the past — or at least have shared those claims in the reviews — so it's a possibility that it could happen to you. That said, never give your credit card information or identification numbers to anyone on any hookup app. Look out for any red flags — say, they won't share their social media profile with you or the information they reveal in their messages doesn't align with their profile — and proceed with caution when you meet up IRL for the first time. 
Stick to your comfort levels.
Especially if you're a first-timer, it may be jarring when someone — mind you, a complete stranger — sends a below-the-belt picture, no questions asked. Or skips the small talk and goes straight to, well, bedroom talk. Think about what you're comfortable with ahead of time and then go at your own speed. You'll find plenty of people on hookup apps that also want to take it slow (It's a crazy world out there!), so this won't hurt your chances of getting laid — it may even help you weed out any of the catfishers or scammers before you're in too deep. 
Let go and have fun.
This may seem like a given, but hookup apps are the place to let your freak flag fly. Let go of the stress that dating often brings and just have a good time getting to know people (like, really get to know) in your area. Try not to judge yourself for what you do or don't do. Who knows, along the way you may even discover something new about yourself.
How To Use Hookup Apps Safely
Hookup apps can be a fun and convenient way to meet new people and explore your sexuality, but it's important to stay safe and protect your personal information while using them. Here are some tips to help you have a fun and safe experience using hookup apps:
Do your research: Before signing up for a hookup app, research its reputation and read reviews from other users to make sure it's a reputable and safe platform.

Use a pseudonym: When creating your profile, consider using a pseudonym instead of your real name to protect your identity.

Be careful with personal information: Don't share too much personal information on your profile, such as your full name, address, or workplace. Stick to sharing basic information and keep the more intimate details for when you meet in person.

Verify your matches: Make sure to verify the identity of your matches before meeting them in person. Ask them to share a photo of themselves holding a piece of paper with your name on it, or use video chat to confirm their identity.

Meet in a public place: When meeting someone for the first time, make sure to do so in a public place where you feel safe. Avoid meeting someone in a private or isolated location.

Trust your instincts: If something doesn't feel right about your match, don't ignore your instincts. Trust your gut and don't feel pressured to meet someone if you're not comfortable.

Use protection: Always use protection when engaging in sexual activities to protect yourself from sexually transmitted infections.

Be respectful: Always treat others with respect, even if you're only interested in a casual encounter. Don't engage in any behavior that could be considered harmful or disrespectful to others.
By following these tips, you can have a fun and safe experience using hookup apps. Remember to always prioritize your safety and well-being, and never feel pressured to do anything that makes you uncomfortable. With a little caution and common sense, you can use hookup apps to meet new people, explore your sexuality, and have a blast!
Best Hookup Apps-Frequently Asked Questions
What are hookup sites?

Hookup sites are online platforms designed to help people find partners for casual sexual encounters, without the commitment of a traditional relationship. These sites connect individuals who share similar interests and intentions.

Are hookup sites different from dating sites?

Yes, hookup sites focus primarily on facilitating casual encounters and physical connections, while dating sites often emphasize building more long-term relationships.

Are hookup sites safe to use?

Safety varies from site to site. Reputable hookup sites prioritize user safety through verification processes, secure payment methods, and privacy features. It's important to research and choose platforms with strong safety measures.

How do I choose the best hookup site for me?

Consider factors like your preferences (e.g., age, location, kinks), site reputation, user reviews, and available features (e.g., chat, video calls). Choose a site that aligns with your desires and provides a comfortable user experience.

What is the best hookup app for people over 50?

There are several dating and hookup apps that cater specifically to people over 50, but it ultimately depends on personal preference. Some popular options include:

* OurTime: OurTime is a dating app specifically designed for singles over 50. It has a user-friendly interface and is accessible on both iOS and Android platforms. The app features include match suggestions, messaging, and the ability to upload photos.

* SeniorPeopleMeet: SeniorPeopleMeet is another popular option for people over 50. The app focuses on connecting seniors with like-minded individuals, and it provides a safe and secure platform for individuals to meet and form relationships.

*SilverSingles: SilverSingles is a premium dating app for people over 50. The app offers a comprehensive personality test, which provides a detailed insight into an individual's preferences and characteristics, helping users to find compatible matches.

* Lumen: Lumen is a new dating app specifically designed for singles over 50. It's a fast and user-friendly app that provides a safe and secure platform for seniors to connect and build relationships.


Regardless of which app you choose, it's essential to be cautious when using any dating or hookup app, especially if you are over 50. It's important to protect your personal information and to only share information with people you trust.

Is using a hookup site discreet?

Many hookup sites offer discreet services, allowing you to maintain your privacy. Look for sites that offer options to control your profile visibility and communication.

Do I need to pay for using hookup sites?

While some hookup sites offer free basic memberships, many provide enhanced features and better chances of success through premium subscriptions. It's worth investing in a paid membership if you're serious about finding connections.


What should my profile include?

Create a profile that highlights your interests, preferences, and what you're looking for. Be honest and clear about your intentions to attract compatible matches.

How can I stay safe when meeting someone from a hookup site?

Prioritize safety by meeting in public places, informing a friend about your plans, and trusting your instincts. Avoid sharing personal information too soon and consider video calls before meeting in person.

Can I find same-sex partners on hookup sites?

Absolutely! Many hookup sites cater to various sexual orientations and preferences, making it easy to find like-minded partners.

What if I'm not looking for a traditional hookup?

Some hookup sites offer options for alternative arrangements, such as friends with benefits, threesomes, or BDSM encounters. Be clear about your desires and search for platforms that accommodate your preferences.

Are there age restrictions for using hookup sites?

Most hookup sites require users to be at least 18 years old, but some may have higher age restrictions. Always check the site's terms and conditions before signing up.

Can I use hookup sites if I'm in a relationship?

It's essential to be honest and ethical in your actions. If you're in an open or consensually non-monogamous relationship, some hookup sites may be suitable. However, cheating is not encouraged and could harm your current relationship.
Remember, safety, respect, and clear communication are key when using hookup sites. Always prioritize your well-being and the well-being of others.
Datezie may receive a portion of revenue if you click a link in this article and buy a service or product. The links are independently placed by our Commerce team and do not influence editorial content. To find out more, please read our terms of use.