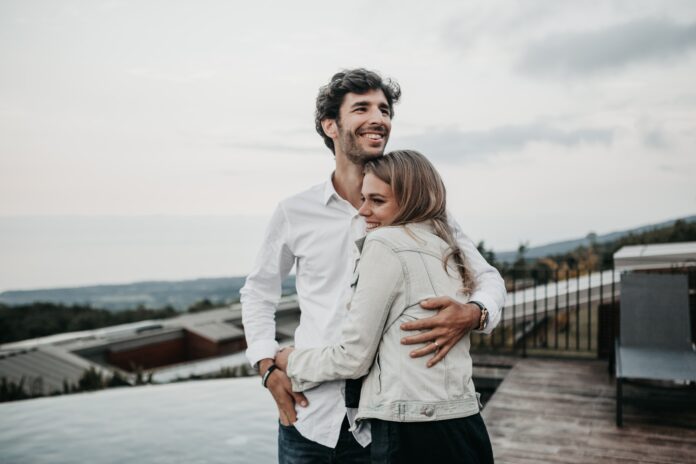 You've found someone who you think is the "the one" (maybe using one of the better dating sites for marriage). You love spending time together. You went from saying "I really like you" to "I love you." You know each other's friends and family. Perhaps you even share a home. You are now thinking about marriage. And you may be wondering how long you should date before getting married. 
There is no clear-cut answer, but there are a few things to keep in mind when assessing how long to date before marriage. Here's what you need to know to make the right decision for you. 
What is the Average Dating Time Before Marriage?
Some people say "I do" after dating for less than a year. Others date for a decade before deciding to get married. That being said, nearly half of marriages in the U.S. end in divorce, so asking yourself how long you should date before tying the knot is a fair question if you want the odds to be in your favor – especially if you're considering a second marriage. 
Most couples date for over two years before getting engaged, according to a The Knot survey that revealed that 71% of couples dated for at least two years before taking their relationship to the next level. Half of the survey respondents dated anywhere from two to five years before getting engaged. The average couple is in a relationship for 4.9 years before getting married, according to a Bridebook marriage report. When you factor in the fact that some people have longer engagements than others, two to five years of dating does seem to be a sweet spot for a lot of people. 
"Every relationship is different, and there is no right or wrong, but as a ballpark figure, two years is a reasonable timeframe to date before getting married. It generally gives people enough time to really get to know each other and assess if this is the right person for them," says Jessica Alderson, relationship expert and co-founder of So Syncd. "That being said, there are a whole host of factors that come into play, such as how long the couple knew each other before they started dating, what stage of their lives they're at, how long they take to open up, and many more." 
There Is No Magic Formula 
Monica Tanner, relationship expert and weekly podcast host at "Secrets of Happily Ever After," regularly interviews couples who have been married for over 50 years, and her insights may surprise you when it comes to relationship timelines. "Many of these couples only knew each other for a couple of weeks or months before getting engaged and married, while I often meet individuals who dated for years before getting engaged and their marriages ended in divorce," she says. 
As she puts it, there is no exact formula for how long you should date before getting married. That's because even if you spend a lot of time getting to know your partner before getting engaged, people evolve over time. "As humans, we continue to grow and change throughout the years, so even if we think we know our intended partner, the chances of them changing in the span of a few years are high," adds Tanner. 
Are You And Your Partner Ready To Get Married? 
Instead of comparing your relationship against a specific amount of time, there are other more helpful factors to consider when assessing whether you and your partner are ready to tie the knot. 
"Before marriage, a couple should be clear that their values and goals align. This includes talking openly and honestly about topics such as money, family, lifestyle, religion, and priorities. It's not about having the same values or goals, but ensuring they are compatible," says Alderson. "Both parties should also make sure that they are on the same page when it comes to important aspects of their relationship, such as communication and trust." 
According to her, on an emotional level, you should be comfortable being vulnerable and expressing your feelings, both positive and negative. "Intimacy-wise, both people should have a good understanding of what each other needs from the relationship in order to feel fulfilled," she adds. "They should also have a good handle on their own individual emotions, boundaries, and needs. Finally, they should have worked out how they can successfully resolve conflict in the relationship and be comfortable enough to talk about difficult topics." 
Tanner agrees: "Understanding your beloved's heart and mind and how they process information and emotions is a better indicator of marital success and happiness than any specific idea about long you should date before getting married. Are you both willing and committed to work through the hard times together and acquire the relationship skills necessary to create your happily ever after love story?" If you can both answer yes with confidence, it's a good sign.
Key Relationship Areas To Explore While Dating 
Speaking of relationship skills, Tanner says that there are six key areas you'll want to explore while dating – and those areas are better long-term predictors of happiness than a hard number of months or years spent dating: 
Intentions:

Discuss how you and your partner view marriage and commitment. "This also includes finding out their definition of family, how many kids they want and how they envision family life," says Tanner. 

Temperament:

Get to know how your partner handles their emotions in different situations and how they deal with setbacks and challenges. 

Experiences:

Talk about your past experiences and how they affected you. "What did they learn or take away from those experiences? Do your values align?" adds Tanner. 

Expectations:

Unspoken and unmet expectations breed resentment. So, get honest: What do you and your partner expect from a life partner? What are your desires and dreams? What are your views on monogamy? Would you ever consider working with a couples therapist? 

Expertise:

Everyone has strengths and weaknesses. Can you live with each others' areas of improvement? Are there deal breakers such as getting defensive or critical during conflict? 

Connection:

Being pragmatic is important to some degree, but connection is the foundation of a strong marriage and the fuel that keeps you going through hard times."Before getting engaged, it's important to ensure your connection and intimacy is strong," says Tanner. 
"If you are dating and contemplating getting engaged, you should date as long as it takes to feel comfortable with how well you know your partner in each of these key areas," she adds. "If you cannot discuss these crucial topics before your engagement, your chances of keeping an open dialogue throughout your engagement and marriage will decrease drastically and eventually create resentment and dissatisfaction in your relationship."
How you should feel before marriage 
Let's say that you've covered all the areas above and assessed your compatibility. At the end of the day, the way you feel is also crucial when deciding whether to go from dating to marriage.
"You should feel excited about spending the rest of your lives with each other. You should also feel like you are in a safe, supportive, and loving relationship where both partners can be their true selves," says Alderson. Bonus points if your partner makes you want to be your best self. 
"Another important factor is that the relationship should encourage you to reach your potential. Ultimately, you should both feel like you are stronger and happier together than when you are apart," adds Alderson.