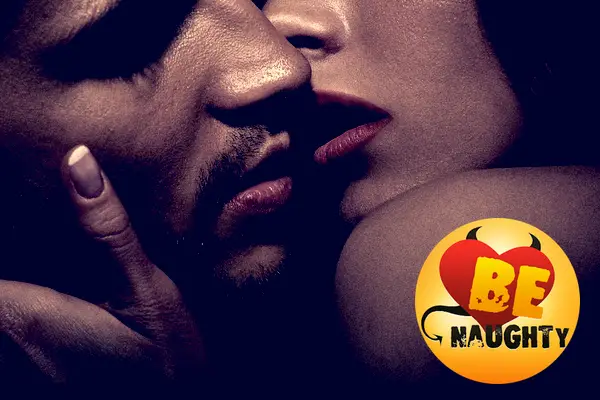 Our Rating
Pros/Cons From the Experts
Fast Facts
Pros

Number of Members: Over 4MM
Founded: 2000
Countries Available: More than 70 countries, with a high concentration in the United States and the United Kingdom.
Men/Women Ratio: 52 percent women
Price: Free trial with various  paid membership options, around $10/month for a six-month membership or $18 for one month.
If you're already a member of Flirt.com, you'll instantly feel right at home with BeNaughty, since it is owned by the same company, and features many of the same layout and design features. What's different about BeNaughty though? Well, if you remember how the whole meet-date-mate process goes, while Flirt.com is geared toward both PG-13 and R-rated conversations, BeNaughty is slightly more scandalous an X-rated. As the name suggests, you can expect more steamy interactions, both online or off. If you're not in the market for any serious and you merely want to explore your desires and perhaps, have a hook-up in person, BeNaughty could be a smart place to invest your time, energy and money. As dating expert, coach, speaker and author Anza Goodbar explains, BeNaughty is an excellent spot to find like-minded people, with a wide range of ages, ethnicities and sexual kinks.
Here's what you need to know about BeNaughty:


How to Sign Up:
Though BeNaughty used to have an Android app, today the site is fully online, with no mobile version. This can be a pain for those who are constantly glued to their phones, but since you'll be talking about your dirty secrets and sexting, it's likely best you're in the comfort of your home anyway while scrolling or chatting. To begin, you'll need to provide and verify your email address, select your sex, and provide your birthday. From here, you'll have to come up with a few things right off the bat, including your username, a short status, your sexual orientation, your preferred age range and your location, via zip code. You really only have to complete this basic info to begin chatting, but it's recommended to keep going, especially if you want to match on the site. The next step is uploading a picture and writing a brief summary—including physical characteristics like height, tattoos, ethnicity and beyond. You can add more photos and info, but everything has to be approved by the site to be posted, and usually takes less than 24 hours. It's important to note that while there is a free trial period, you'll need to upgrade within a week or so to message folks and to interact with members.
What to Expect With BeNaughty
With the good vibes always comes the bad ones, and BeNaughty is no exception. Though there are definitely ways to get your thrills from this site, there are always warnings to be mindful of. Here, a few pros and cons:
Pro

: The interface and technology is great.

What you'll notice from the moment you join BeNaughty is that the site is well, attractive. According to sex expert at Sssh.com, Coleen Singer, this is a major plus of the site. Because it's well-organized, you are able to navigate easily and jump into whatever chat room, video chat or private message conversation that piques your interest. Compared to other hook-up sites available, you'll find the pop-ups to be less invasive and overall, enjoy the little clutter.
Pro

: The chat function is easy to foster flirting.

Once you're signed up and have a paid account, you can consider yourself completely prepared to have a sexy conversation. Though some sites will make you upgrade here, pay more there, and so on, Singer shares BeNaughty isn't one of those. With a membership, you can easily begin a real-time chat, allowing members to send you photos, flirts and other steamy goods that really get your juices flowing.
Pro

: It's fun for cyber sex.

Many of the negative reviews for BeNaughty center around the fact that few users are willing to get offline. Though if you're wanting to have a one-night stand, you could be disappointed, this site is great for cyber sex-like exchanges. When members sign-up, they know what they're getting themselves into and ideally what they would like to find, so if X-rated convos online is your thing, you'll definitely find it here. Many users use this as a safe space to explore their fantasies and chat out loud (ish, anyway) about these kinds, making them more accepted and normal.
Con

: It's tough to find a compatible match.

If you're looking for a higher quality match where you share common interests, this site is not a good fit for you. It is impossible to sort by common interests because 99% of the people only stipulate an age range and location criteria. Each contact is like a cold call experience.
Con

: Sorting is basic.

As if finding a sex partner wasn't hard enough, Goodbar says BeNaughty can make it more cumbersome with a clunky sorting feature. This is an area where the site could improve, since Goodbar says you can only search by the basics: sexual orientation, ethnicity, marital status, body time, hair color and eye color preferences. Though sure, these are important, for a sex-centric site, you should be able to be more fetish-focused with your searching options. After all, if you're here to get turned on, you might be disappointed if you can't find your own special kink.
Con

: It's a lot—and a bit questionable.

And by a lot, we mean a lot of messages. Singer says it's heavy-handed with emailing every single time someone wants to match with you—and she personally received 10 messages within a hot second of signing up. To test the theory, she also signed up as a dude and received the same amount from women. "That seems a bit suspicious to me as I did this on a Wednesday at 1 p.m. which is traditionally not high traffic time for any sort of dating sites. Fake profiles and bots come to mind as possibly being in play here," she explains.
What Users Are Saying
We'll level with you—it's not all rosy with BeNaughty. Even so, it's better to read from users to prepare yourself for what's ahead. Be mindful that not everyone has a positive experience, and while there are naysayers, others have found an intimate connection on BeNaughty that they value. Here, a collection of reviews.
"I'm a big fan of BN and ive been using it for as long as ive been using the internet to get me laid!"
"This site used to work really well for me but i'm finding it a bit slow now. Maybe i've been through all the hot lassies in my area rofl! What do peeps think of hookuphangout.com? Heard sum good things likes, thinking of giving it a bash and seeing if there are any fresh sex pots waiting for a banging! Champion!"
"This site isn't perfect by any means but with a some patience you can find some cute girls! Yes there are scammers and bad people on this site but you have to use your common sense. Just don't think with your d###! Also check out some alternatives."
Tips for Success
Unlike traditional dating sites, there are some security measures you need to have when joining BeNaughty. Though you're probably safe, taking caution is recommended, especially with lots of reviews that warn about how tough it is to cancel your membership once you've signed up, and that there are scammers. Here, some ways to find success but still protect yourself.
Limit personal info.
Singer shares it's not smart to disclose too much info with a site that doesn't get rave reviews. "Dating sites of all kinds are prime targets for hackers to break in and get all kinds of member data. Remember AshleyMadison.com a few years ago. Perfect example of when everything goes wrong," she warns. If you want to browse around and test it out, do that before giving any specifics.
Test it out first.
Singer suggests a three-day trial period for new members, as it will quickly give them a sense of the experience. If they can't find anyone quality in that time frame, BeNaughty isn't the best hub for their hormones. When you're putting in your credit card info, set up an alert to cancel in three days so you don't get billed unless you're ready for it. "If you do like what you see as a paid member, by all means don't cancel and enjoy the site.  Just be a bit wary of joining as you really won't see the full offerings and features without entering your credit card info," she adds.
Use an anonymous gmail.
Since you'll more than likely be getting bombarded with emails, Singers recommends setting up a fake Gmail or email account for BeNaughty. This will ensure your personal .com isn't flooded. "That will keep the solicitations from Benaughty and what other companies they sell your email address to out of your regular inbox," she adds.
Visit Benaughty
Datezie may receive a portion of revenue if you click a link in this article and buy a service or product. The links are independently placed by our Commerce team and do not influence editorial content. To find out more, please read our terms of use.