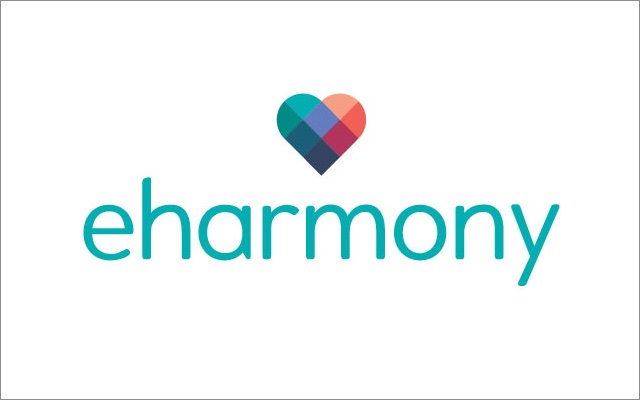 Have you been in so many dead-end relationships you've lost count? Or the concept of online dating itself feels foreign and unappealing? Are you more of a serious—and perhaps, serial—monogamist who just hasn't managed to get it right, yet? You may think digital matchmaking isn't for you, but before you throw out the idea, read this eHarmony review and consider giving eHarmony a chance. In many ways this 18-year-old dating site and app has maintained a distinctive approach to helping people find the love of their life. From their lengthy sign-up process to catered matches, eHarmony boasts that is the best dating site for marriages… not hookups. While it is not LGBTQ friendly—they have a separate dating site for gays and lesbians—for heterosexual bachelors and bachelorettes who are ready to tie the knot, it is a solid choice. If you're ready to make an investment and a commitment to your romantic pursuits, our eHarmony review will give you a sense of how this mainstay tool of online dating can help.
---
eHarmony Review: Table of Contents
---
The brass tacks: what you need to know from this eHarmony review:
eHarmony is one of the best dating sites for serious matches: Over 2 million people have found love on eHarmony, a pretty strong claim to fame for a dating site.
It takes a while to sign up, but it's worth it. In order to get up and running on eHarmony (and ensure quality matches) you must fill out their famous Compatibility Quiz, which is comprised of about 80 questions and should take about 20 minutes for most users.
eHarmony reviews accounts thoroughly, does a great job on security and in getting rid of spam accounts: Between the in-depth sign up process, features that allow users to video chat before exchanging information, an SMS verification option and a dedicated security and safety team, eHarmony takes the safety of it's users seriously.
eHarmony has some quality engaged users: Over 4.9 million people visit eHarmony each day and eHarmony users send over 2.3 million messages to each other daily. That's a pretty active community.
We think eHarmony is a great dating site for serious relationships and it ranks as our best dating site for marriage. Our overall rating of eHarmony is 8.5/10
---
Fast Facts About eHarmony
Number of total eHarmony Members: 29 million
eHarmony was Founded n the year 2000 in Pasadena
Countries Available:United States, Canada, Australia, Mexico, Spain, Germany, and more, totalling to more than 200 countries worldwide.
Women/Men Membership: eHarmony's membership base is 53% women vs 43% men
eHarmony Review: Our Ratings
How to sign up to eHarmony
You can join via their Apple or Android app, but our recommendation is to make yourself some dinner, treat yourself to a hefty pour of your poison of choice… and get comfortable on your laptop or desktop. Though most other dating apps only require a hot second to become a member, eHarmony's 80-questionnaire attempts to reveal the heart of what you're looking for and what you value in a relationship.
In addition to what you would expect when filling out a dating profile, you'll also be prompted to respond to various statements and decide how much you relate. An example might be 'I'm happiest in the morning' or 'I value quality time over affection'—and so on. The reason eHarmony is a stickler for an intensive sign-up process is the fact they don't allow their users to search. We'll get to that later, but it's important to note how important these questions are to really reap the most reward from this particular site. If you think more than one hundred questions is a lot, you'll be shocked that up until 2017, eHarmony asked 450. Yep, that's right: 450.
Also, if you identify as gay or bisexual, eHarmony won't allow you to get through the first step, which requires emails, date of birth and what you're looking for. Instead, they'll direct you to their sister site, Compatible Partners.
Last but not least: there are a few differences between 'Basic' and 'Total Connect' in terms of membership. The upgraded one (a.k.a. Total Connect) allows you to make a phone call through your profile, without giving away your digits. It also gives you access to extended profiles for your matches—but since you'll have lots of info already, it might not be necessary.
The Compatibility Quiz 
The biggest lift of the sign up process is the Compatibility Quiz, which is in 6 sections, is comprised of 80 questions and should take about 15-20 minutes to complete. The Compatibility Quiz takes up the majority of time you'll take on the sign-up process.
If you don't have time to do the compatibility quiz in one sitting, your results will be saved so that you can finish it at a later time.
The quiz is not difficult, but is detailed and should be taken seriously with careful thought being put into all of your answers. eHarmony is very good at matching due to the thought that has been put into the questions in the quiz (it was created by psychologists and relationship experts) and the effort that subscribers take in answering questions accurately.
Some Examples of eHarmony Compatibility Quiz Questions
Some eHarmony questions are about attitudes towards relationships:
Some eHarmony questions are less about your relationships and more about your psychology and behaviors in real life situations:
Some eHarmony questions are more abstract and may seem downright weird, but again provide clues to your psychological make up, like this image matching question: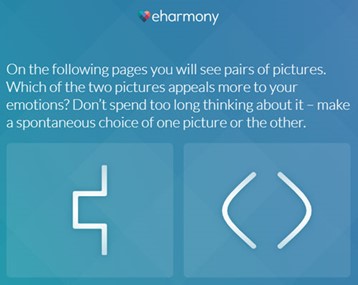 eHarmony Quiz Results
Once your eHarmony compatibility quiz is completed, you've provided eHarmony the tools to make effective matches. You will see your level of compatibility with other eHarmony users in two places: one is on the profile cards of your matches, where you will see a score from in the top left corner: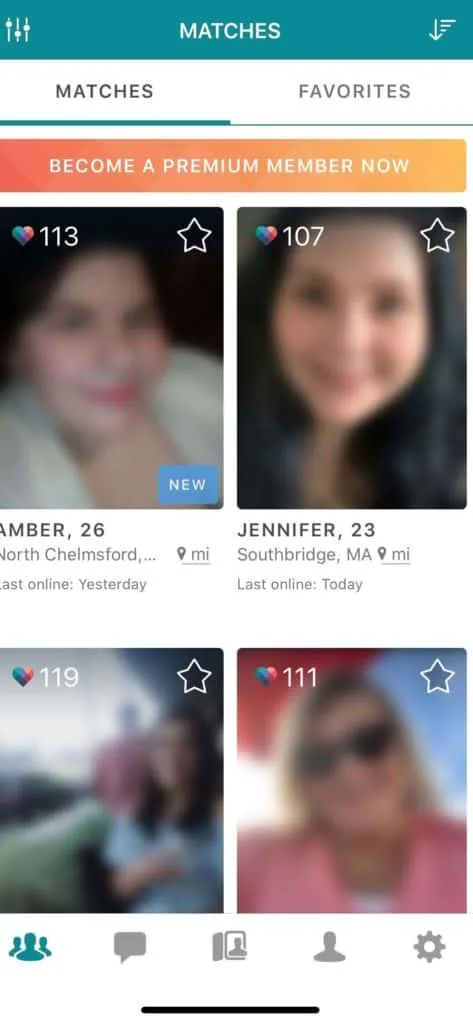 The other is on an individual profile, and in our minds this is one of the coolest aspects of eHarmony. Not only do you see overall compatibility, but you will see a visualized breakdown of where you are compatible, including level of compatibility based based on your personality, habits and interests, followed by a more detailed chart with of the individuals personality traits and how they match up against yours, bucketed into four categories: "How Do We communicate?",  "What Characterizes Us?", "How Do We Organize Everyday Life?" And "What is Our Driving Force?"
Also covered in the visualization are more details about the fundamentals of your personality and of your match including, how they behave in a relationship, their everyday life and their style of communication.
In terms of eHarmony's overall match score: eHarmony considers 60 to be the lowest baseline match. You are recommended to try to connect with people who have an overall match score of 100. Above 110 is highly compatible– and a score of 140 is the everest of eHarmony–it is the highest possible match.
eHarmony Profiles
Aside from overall compatibility scores and details about specific compatibility areas, eHarmony profiles provide a good sense of what is important to the member when looking for a match. 
Basic information like occupation, body type, ethnicity, education, languages spoken and whether the member is a drinker or smoker are given, as well as more specific information about passions, interests and personality attributes. The profiles are detailed and thorough, (particularly since eHarmony compels members to at least 50% of their profiles completed) and we think they provide a solid amount of information to find compatible matches.

Key Features of eHarmony
eHarmony has a great mix of good features that are focused on finding you a serious relationship. While some other features have a lot of bells and whistles that gamify the dating experience, eHarmony focuses on simplicity, usability and utility, meaning more steak, less unnecessary sizzle.
eHarmony's Matching Methodology
A key feature of eHarmony goes back to  the Compatibility Quiz and the care they take to make accurate matches. You will spend less time actually "searching" for matches on eHarmony, as matches are presented to you based on the information that you provided filling out your profile and in taking the Quiz.
The fact that eHarmony has taken the time to get to know you, and has dating and relationship experts who understand compatibility markers on your profile and others, means eHarmony is much more like a friend who us acting as a matchmaker versus an almost-blind hunt or a virtual dating hunger games if you will, like some other dating sites (hello Tinder).
You can look beyond the matches that eHarmony has given you, but you should know that there is a reason that they weren't presented to you in the first place. The machine knows.
Similarly, you can tweak your match preferences, which will lead to other matches appearing, but again, you may only be cheating yourself. If you initially entered your full profile information accurately and answered the quiz honestly, you should trust the matches that eHarmony has made. 
That said there are some options that you adjust that will alter your matches: they include you age, height, whether you are a smoker, whether you care whether a match has children, whether you have a desire for children, your preferences for religion, ethnicity, income, education and your preferred country or region:
eHarmony's Free Communication on Weekends
An interesting feature from eHarmony are its Free Communication Events, where account holders who are not yet paying members can use limited features on the site, including the ability to match with members, send smiles, send questions and write messages.
It should be noted that you can't view photos or see who visited your profile without upgrading to a paid account, but it still is a good opportunity to see how eHarmony works without having to pay for a membership immediately.
These events are held on weekends, and it is worth signing up for a free account just to get access. 
SMS Verification
eHarmony takes security seriously and allows users the ability to verify their accounts using an SMS verification system. This is an optional process, and involves users inputting their phone numbers, getting a code via text and inputting the code on the eHarmony app or website. 
Once this is done, users get a badge that shows up on their profile. In this way, eHarmony is a safer platform. At least you know who is real and who isn't!
eHarmony's Integrated Video Chat
In this age of work from home and Zoom meetings–it make sense to also spark up the webcam and get to know a potential match better virtually before meeting them in person (but just try to get out of your PJ's for this, ok?).
This feature is available on everyone's profile pages but is only accessible after you have exchanged messages with matches. This isn't Chat Roulette after all (thankfully)
eHarmony's Profile Completeness Requirement
In order to send or respond to a message on eHarmony, users need to have filled out at least 50% of their profile. This is a clever way to make sure that users know as much as possible about each other. In the end you are paying for quality matches, and since eHarmony is a dating site that depends on user information for match quality, it stands to reason that they need to limit lazy users, and in so doing, avoid having you waste your precious time.
What to Expect With eHarmony
Much like the various relationship you have throughout your life, the experience of every dating site will offer something different and teach you something new about love and yourself. Though some aspects of eHarmony are not to be discounted, others receive poor reviews. Here's the good and the bad, from dating experts:
Pro

: Profiles and messages are thorough.

While relationship expert and founder of CupidsPulse, Lori Bizzoco says it can be a drawback for some people, the investigative sign-up process usually means pinpointed matches. Once you've completed the personality deep-dive, the questions continue, as you set-up your profile. Bizzoco says these are a bit more fun, and provide an easy way to strike up a conversation. "Unlike the initial questionnaire, these questions are available for matches to see on your profile and lend more personality so that you avoid the generic feeling other dating profiles can lend. Quirky questions like 'Do you believe dogs go to heaven?' are great icebreakers to help you push past the nerves of that first conversation," she explains.

All of this effort is worth it, since hey, it could lead to a lifetime of happiness. Because the people who join the site are not only willing to pay to be a member, but they are willing to take the time required to complete a profile, you can bet you'll receive much more than a 'Hi' when they message you.
Pro

: It's backed by science.

eHarmony didn't just create a dating website, implement an hour-long sign-up process and hope for the best. Rather, it was founded by psychologist Dr. Neil Clark, who studied what brings two people together extensively. Over the decades, they have remained loyal, never changing their method to fit modern dating trends. Since they have solidified themselves as the destination for people who are in the market for marriage, it's promising to have data and science to back their claims. "Dr. Clark did much research to discover what characteristics could best predict compatibility in love relationships which led to eHarmony's compatibility matching system," explains fellow psychologist, Dr. Yvonne Thomas, Ph.D.
Pro

: Matches are limited.

Though this is another 'pro' that could be perceived as a 'con'—intent plays a big factor in which way a dater swings on limited matches. Though some people are fine with endless swiping and prefer options, Bizzoco shares others get burnout fast. Most folks who want a boyfriend or girlfriend though? They're in the latter camp. "Singles often complain that they get overwhelmed with too many options and sometimes skip past matches without even giving them a chance," she continues. When you are paired with someone for more significant reasons than your age or your location, you might feel more compelled to chat with them and understand who they are. "While it might be frustrating on a low-match day to not have many options, it allows more time to give each match that comes a look beyond their profile picture," she shares.
Con

: They are not inclusive.

The most common and critiqued downfall of eHarmony is the fact there are not options for same-sex relationships. Especially as many companies are changing policies and plans to support anyone and everyone, eHarmony is often criticized for remaining purely heterosexual. There are other ways the site is polarizing too, since it has the reputation of being only for those seeking a wedding ring…. right now. Eligible men and women who want to date for a few years and figure out the future may shy away from the platform. "eHarmony has a separate platform for LGBTQ+ connections, which is great, but it's pretty limiting for those who are open to either sex. eHarmony has the reputation of long-term serious relationships, but some singles feel that it should not exclude the flexibility with which many people approach dating," Bizzoco adds.
Con

: The questions make it easy to lie.

It's natural for anyone to feel exhausted after answering twenty questions—much less 150. But apart from the minutes and brainpower, Bizzoco also says there are ways eHarmony could improve the question process to make it more authentic. Because of certain sentence structures and propositions, she notes many singles could be tempted to lie, since not everything is as black and white as eHarmony seems to believe. "There's nothing wrong with wanting to exaggerate our best accomplishments and features; it is totally normal. But, of course, you don't want to lie because this could lead to poor matches," she explains. "The problem with the way some of the questions are phrased is that it almost encourages you to fudge a little. How one person defines 'emotionally stable' varies, and it's natural to err to conservatism when answering questions that ask something like that."
Con

: You can't see any profiles outside of your matches.

It's one thing to be given a set number of matches based on your personality test, but it is another to limit any interaction unless you are paired together. Like Coffee Meets Bagel, eHarmony only allows you to interact and see profiles they recommend to you. If you aren't into the matches of the day? You'll have to check back in tomorrow to see if another piques your interest. "Some singles like to have the freedom of exploring different types of potential partners, otherwise, it feels like they are only qualified to date someone who fits the dating site's algorithm," she explains.  

Dr. Thomas explains many users can become frustrated after many months on the site. "At first, there can be several matches received per day, but that may decrease over time which can get discouraging for the member," she shares.
eHarmony Prices (2023)
When considering eHarmony, it's good to think about value vs cost–the value of the time you would save trying to find a serious match on a platform like eHarmony vs other dating sites, or the value of the time you save from avoiding go-nowhere relationships because of a lack of compatibility. The reason we say this is because eHarmony is not the least expensive dating site in the world, but we think, when used properly, it can help you save a lot of time and hassle finding someone special for the long term.
All of the memberships listed below have the same features, the only difference is the length of each membership.
| Membership Type | Membership Duration | eHarmony Cost |
| --- | --- | --- |
| Premium Light | 6 Months | 69.90 USD / Month |
| Premium Plus | 12 Months | 49.90 USD / Month |
| Premium Extra | 24 Months | 39.90 USD / Month |
eHarmony does discount these prices, often as much as by 60%, but the only way you will see these discounts is if you create a free trial account and log-in.

For more information we have a post on eHarmony costs that provides more detail on the cost breakdown by country.
Does eHarmony work? eHarmony reviews by users
Considering they have been around the longest, it's no surprise eHarmony has a plethora of reviews. Though many are admittedly pretty stellar—considering eHarmony has led the pack in creating marriages for years—some aren't exactly keen on their methodology. Here, a few noteworthy to read through:
"
eHarmony works, but you have to work on it too. The right person isn't going to just fall in your lap. Their chemistry test WORKS as long as you are honest with it and yourself. Want the love of your life? Put in the effort! eHarmony works!"
"eHarmony is a nice site with a lot of nice people but I've given it a year (had highs and lows) and decided to move on. It's true what they say:  what works for one, doesn't always work for all. I'm going to try wejustfit.com as a few reviews say it's much better than the other sites that are available, so feeling optimistic about that one. Onwards and upwards!"
"I joined eHarmony for a little while and got myself a subscription, which I stopped using after six weeks because had multiple accounts on several dating sites, and found a nice girl on mingle2day. Totally forgot about my eH membership. After a while the woman I dated turned out to be a freak and we broke up again. It ended before it even started. Went back to mingle2day and eHarmony and used both sites simultaneously again. Turns out that there are very interesting members on eH and I already arranged a few dates."
Tips for Success on eHarmony
If you're going to put down your credit card and bare your soul, you better be 100 percent in. For new members joining eHarmony, dating experts share there are certain strategies and advice that can make the experience better. From how to strengthen conversations with dates to managing that extended profile, get started with these:
Take the time—and be honest.
It might go without saying, but Bizzoco says the number one best way to be successful on eHarmony is to be completely honest. Even if it doesn't always put you in the best, most attractive and perfect light. "That question about emotional stability? If you are depressive, admit that. It's far better to be honest and have fewer results than to lie and end up in a relationship that hurts you because of your dishonesty," she continues. "This means being just as honest with yourself as you would be with your future spouse. Being truthful for each of those 149 questions is difficult, painful, and frightening, but eHarmony believes that it's worth it."
Don't be afraid to show your personality.
Especially since eHarmony is all about developing a 'for better or worse' relationship, Bizzoco stresses more than just authenticity, but personality. It's second-nature to discuss your work accomplishments, but what will set you apart (and attract the right person) is how well you illustrate who you are as a human. "Be quirky, funny, giggly, sarcastic. People are drawn to those differences we're so often scared to share," she adds.
This also could mean switching it up every once in a while, since Dr. Thomas share eHarmony recommends periodically posting new photos of yourself or picking new questions to feature on your profile. Even if you aren't saying 'yes' to all of your daily matches, checking-in daily will keep your profile active and help the site better learn exactly who you are in the market for, she iterates.
Think long-term.
If you're looking for a fling, a one-night stand or a friends with benefits set-up… eHarmony isn't for you. Bizzoco says until you're ready for the real deal, it isn't worth the investment to join this dating site. For those are ready and willing, she says to approach the site with a long-term lens. "When you are answering the questionnaire and thinking about your future partner, be specific about your personal long-term goals, Kids? Farm? Traveling? Health concerns? Be realistic," she continues. "What does your perfect future look like? When you start meeting your matches, both you and your date will know pretty quickly if they will fit into that picture."
Not exactly 2022 new, but eHarmony was one one of the notable dating apps to innovate during the pandemic, launching Video Date a service that allows two consenting parties who are premium members to move quickly from messaging to a full on video conversation.
Any premium member can initiate a video conversation with another after a short period of messaging, and the fun begins once the invited member accepts the invitation. The service is available on both the eHarmony app as well as browser, and the conversations have no time limits. Take that Zoom!
Find out more about video dating below.
Alternatives to eHarmony
As you've already probably noticed in this eHarmony review, we think that eHarmony is one of the better dating sites due to its science-based approach to making matches and for its record for establishing successful relationships. However, there are situations where an alternative dating service makes sense, either for a different approach to matching or maybe just to access a bigger pool of potential matches. Here are some worth checking out: 
Christian Mingle-The name Christian Mingle should tell you a lot about the value proposition of this service. If a relationship centred around the Christian faith is extremely important to you, than Christian Mingle with it's over 15 million members is a service you should try.Check out our Christian Mingle review for more information.
Zoosk– Zoosk doesn't have the same elaborate matching methodology that eHarmony does, but it does have a good volume of individuals looking for serious relationships as well as a decent amount of users who are looking for something more casual. If you are less sure about what you want, Zoosk might be worth a try. Check out our Zoosk review for more information.
Elite Singles -Elite Singles is a well-established dating site geared towards mature professionals who are looking to date other professionals. Elite Singles' claim to fame is that 86% of of its users have an above-average level of education and 90% of users are over 30 years old. Check out our Elite Singles review for more information.
Match.com -Match.com is one of the OG dating sites, and is still extremely popular– with over 39 million users, a majority of which are between 30 and and 49 years old.. It also tends to have users with similar intentions to eHarmony, meaning: people who want serious relationships. Check out our Match.com review for more information.
Bumble– Consider Bumble to be like Tinder (Bumble is also a swipe-based app)  but with a user-base more concerned with real relationships vs just hooking up. Only women can initiate conversations on Bumble which means the service is more friendly..i.e. women aren't bombarded by messages from people they have no intention of connecting with. 
eHarmony FAQ
Does eHarmony still exist?

Yes of course it still exists, we wouldn't be doing an eHarmony review it if it didn't!

Does anyone use eHarmony in 2023?

Yes! Use and engagement on eHarmony continues to be high, and it is estimated that eHarmony has over 51 million users globally.  In an interview with the Wall Street Journal, representatives from eHarmony have claimed that 15 million matches are made daily on eHarmony. This means that eHarmony is matching more people than the population of Pennsylvania…daily.

What is The success rate of eHarmony?

It goes without saying that success rates on any dating site are related to the effort you put in to fill in a complete profile (have you ever heard the expression "garbage in, garbage out"?). eHarmony demands that effort upfront with the eHarmony compatibility quiz, but the payoff can  big…it is estimated that 4% of U.S. marriages are brought to you by eHarmony. That's a pretty impressive stat! Another impressive stat, coming from a Harris Interactive study, claims that 542 men and women on a daily get married on a daily basis thanks to eHarmony.

Does eHarmony really work?

We think so, and the stats seem to back it up: according to eHarmony over 2 million people have found love through the eHarmony platform.

Does eHarmony have an app?

Yes,  the eHarmony app can be downloaded on IOS and Android. You can download the app through eHarmony or through your device's app store.

Can I get my money back if I'm not satisfied with eHarmony?

You can't quite get your money back BUT eHarmony does offer an "eHarmony guarantee" which gives you three months of free service if you don't find that special someone after your initial  three months. There are some special requirements around account activity to qualify (ie. you must be actively using eHarmony's tools to find a match vs just waiting for someone to find you.

How long does it take eHarmony to work?

As with all dating sites, you need to put in the work for the service to work. Unlike some other dating sites, eHarmony is more deliberate about the matches it makes for you. Don't expect to be showered with matches right away but if you take the time to fill out the eHarmony questionnaire and your own profile in detail, you should expect the match quality to be better than most other dating sites. Note that the "eHarmony guarantee" is based around 3 months of use without luck, so it seems like eHarmony is thinking that most users will get good results in 3 months or less. 

Is eHarmony good for Christians?

Though eHarmony is not specifically targeting users by their religion, it is an app for committed relationships and as such tends to have a strong Christian eHarmony population. It is one of the better Christian dating sites and a good dating site all around if you are looking for a long term relationship with a partner who has similar values.

If  a Christian match is very important to you, you should also consult our round up of the Best Christian Dating Sites after reading this eHarmony review.

How long has eHarmony been around?

For over two decades. eHarmony was founded in Pasadena, California in the year 2000.

Does eHarmony have fake profiles?

Alas. fake profiles exist on all dating sites to a greater or lesser degree, but eHarmony is particularly vigilant about keeping things real. In fact, eHarmony has  a dedicated security team that works to remove fake profiles as quickly as they appear. This, combined with the in-depth and detailed sign up process means that there are fewer fake profiles on eHarmony as compared to other dating sites.

Is the eHarmony dating site free?

You can sign up for a free trial, but with a limited membership and features. For complete access, you'll need to upgrade your membership. You can see the pricing table further up on this eHarmony review.

Can I cancel eHarmony after a month?

You can cancel your eHarmony account at any time, but you won't get all of your money back as you will be on the hook for the duration of the membership you paid for. Once you cancel, no further charges will be made to your credit card.

Does eHarmony have a free trial?

Yes. eHarmony has a free trial that is available to all users globally. With the free trial, you'll have access to all of eHarmony's features and be able to upload all of your information, photos and complete the matching questionnaires and see other members. Basically, you'll get to take the platform for a spin.

Can eHarmony find me a husband? Can eHarmony find me a wife?

We think so. eHarmony tops our list of the best dating apps for marriage. You can read our full list after you read this eHarmony review.

How much is a one month subscription to eHarmony?

 The current cost of a one month subscription to eHarmony is $69.60, but bear in mind that the monthly cost is based off a 6 month membership. We think that eHarmony makes a 6 month commitment necessary because it will likely take more than one month to find the love of your life (and it's probably worth the extra time to get it right, wouldn't you agree?).
Datezie may receive a portion of revenue if you click a link in this article and buy a service or product. The links are independently placed by our Commerce team and do not influence editorial content. To find out more, please read our terms of use.