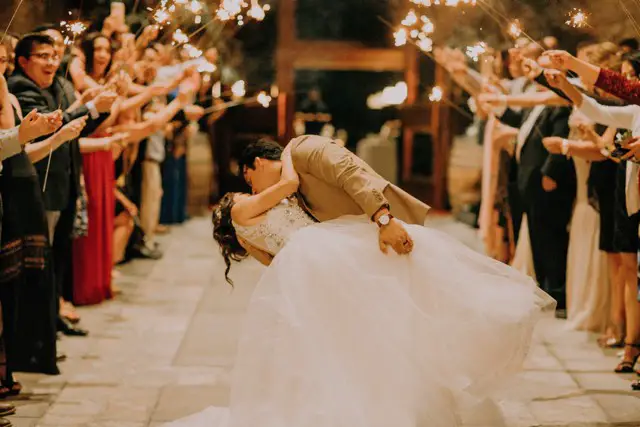 T

hough the average age of marriage in the United States increases by the year — with men 30.5 and women at 28.1, according to the 2020 U.S. Census —  one fact remains true: a majority of people want to find a husband, wife or life partner at some point. It goes without saying that dating apps are the matchmakers of modern times, helping connect people based on their location, preferences, and personal interests. But this approach is equal-parts better and harder, depending on which dating site you choose to invest your time and energy in.

Recommended in this article
If you're in the camp of singles who doesn't just want a relationship, but
the
relationship, it's important that you go to dating sites for marriage — not hookups, small talk, or here today, gone tomorrow romances. Think about it this way: Be as selective about your top dating apps as you are about the people you invite into your heart or bed, or both. As psychologist
Dr. Yvonne Thomas
, Ph.D. explains, being picky means you're dangling your line in the right lake of people who want what you want. " If you are at that point in your life where you have made the decision to find your husband or wife, it can be impractical, a waste of time, and discouraging to be on dating sites that cater to not primarily the marriage-minded," she continues.
So, you're done messing around and want to find that fairytale kind of love? Then, you've got some work ahead of you. Figuring out which serious-dating website or app is best for you is a lot like, well, dating. With so many fishes in the digital universe, how do you catch the one that will result in a dream come true? The key to figuring out which platform will keep you engaged, result in matches and hopefully help you find your way off dating apps, is to be strategic. Each platform utilizes various features — from algorithms to interfaces — that are great for some folks, and not so good for others. Here, how to figure out which of the top dating sites for marriage is right for you:
How we Picked The Best Dating Sites For Marriage
We looked at the data
The dating sites focused on building serious relationships are often pretty public about their data, so we look for information about number of users and active users, the quality of the connections they have created and the number of users who have ended up married.
For example, eHarmony is very open about some of their stats. eHarmony claims that over 2 million users have found love on their platform (that's real love, not the one-night-stand kind…)
We asked our dating experts 
For advice on the best dating sites for serious relationships, we consulted several of our experts in this article, including psychologist and couples counselor Dr Yvonne Thomas, Founder of Cupid's Pulse and Columnist Lori Bizzoco and Professional Matchmaker Susan Trombetti, who has appeared and discussed relationships and matchmaking extensively on NBC, ABC and FOX, amongst other outlets.
We looked at user reviews
When we review dating sites, we also compile real world feedback from users. It's through this feedback that some details emerge that are only apparent to long time users or comparative information that highlights features on other dating sites that we haven't even considered. 
How You Should Choose the Best Dating Site For You
Consider if religion is important in your future marriage. 
Though eHarmony doesn't shout it from the rooftops, it's well known within the industry as the spot for those who value religion. It's a step down from say, Christian Mingle, but their philosophy and matching is based on values. They also don't allow homosexual members to join eHarmony, as the site is intended only for the heterosexual community (as an aside, they do have a destination for the LGBTQ, just not on eHarmony). Though non-Jewish folks can join JDate, the idea is that you would be open to converting if it was important to your partner. When you imagine your future family and you picture attending church and other rituals, you should start your spouse search on one of these sites that put religion at the forefront. 
Consider how simple — or complex — you want the site to be. 
It seems like there are new dating sites and apps popping up weekly, and some are way more complicated than others. Although there are tons of millennial- focused options out there (think: Bumble and Hinge), sometimes classic is best, especially if you're looking for something serious. There's a reason why Match has been around for so long — since 1995, to be exact. With a vast user base and a pricing model that forces singles to get serious, Match has resulted in more marriages than any other platform. If you are truly, really, incredibly ready to get hitched, your effort is best spent on this dating site. But a word to the wise: Match doesn't make it easy and that's the point. Messages are often long, profiles are meant to be super-robust, and many users say it's a full-time job to keep up. When you put in the time and you are strategic about your searching, chances are high you will find compatibility. 
Consider how involved you want to be in the dating process.
No dating site — especially those for the marriage-minded — are completely hands-off. Every site and app requires work upfront, like filling out a profile, answering multiple choice questions to gauge your personality, and engaging in conversations with potential matches. But once you're settled in, you may want something a little less involved. Hinge can still give you the serious results you're looking for in a laid-back way. Here, you don't pay for the service but you do have to be more thoughtful with your opening one-liner. Hinge forces you to comment on a photo or a profile question response, and it dings you if you aren't replying. This is a great way to ease into the serious-dating territory, especially if your job is uber-demanding or you often forget to engage online. 
This is just the beginning: Datezie's relationship and dating experts have taken the guesswork out of finding the best dating sites for marriage. Below, find their recommendations, as well as some helpful tips to find success a.k.a. a life partner.
Best Overall Dating Site for the Marriage-Minded: eHarmony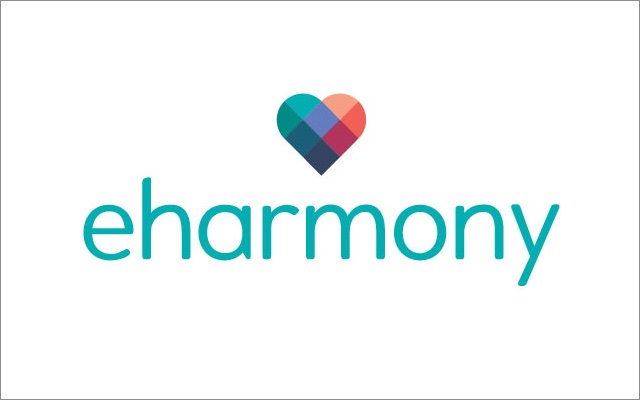 Dr. Thomas shares that of all of the top dating sites for marriage, eHarmony leads the pack. This all comes down to their unique—and time-consuming—method of matching. It's not as easy as entering your email address at 4 p.m. and going on a date by 7 with eHarmony, rather, they take the process seriously and require their members to put in effort, time and consideration. "eHarmony uses a lengthy, in-depth questionnaire the members fill out which is based on a scientific approach to finding compatible partners," Dr. Thomas continues. "eHarmony uses the completed questionnaires to find compatible matches based on serious relationship qualities including relationship values, exclusivity, altruism, social values, agreeableness, accommodation, conscientiousness, and religious values."
Once you provide all of your information, eharmony carefully matches you with other singles. You'll notice that you may not have a laundry list of matches like other sites, but that just means, you have a smaller, more fitting pool to pick from. In fact, they use science to determine matches: eHarmony was founded by psychologist Dr. Neil Clark, who studied the characteristics that often bring two people together. 
Fun Feature:
If you're a little rusty — perhaps, you're dating for the first time after loss or divorce — then opt for the Total Connect membership plan because it offers a guided communication option. With eharmony's help, you'll be able to take your conversations beyond "hi" and "how are you" into something more meaningful.
Read our full eHarmony Review
If You're More Career-Oriented: Elite Singles
Executive Editor and Founder of Cupid's Pulse, Lori Bizzoco says if you are looking for the real deal, then go to Elite Singles due to their claims that they have the most marriage-minded and educated singles out there. The numbers back it up:According to their public data, over 90% of users are over the age of 30, and 82% have a university degree. "The singles on Elite have spent time on their careers and are now looking to settle down and take the next step in life," she continues. 
When signing up for the dating app, you must answer a 200-question personality test. Although it may be time-consuming, this test alone weeds out any of the skeptics or less serious folks, which means you're more likely to find someone looking for something more serious.
Fun Feature
 The "Have you met" feature forces you to look outside of your matching criteria, but it may just lead you to your forever person. It challenges users to budge on certain preferences, whether it's age, location, or personality traits. It may just open your eyes to something — or someone — you weren't expecting!
Read our full Elite Singles Review
If You're Not Quite Sure If You Want Something More Serious: Match.com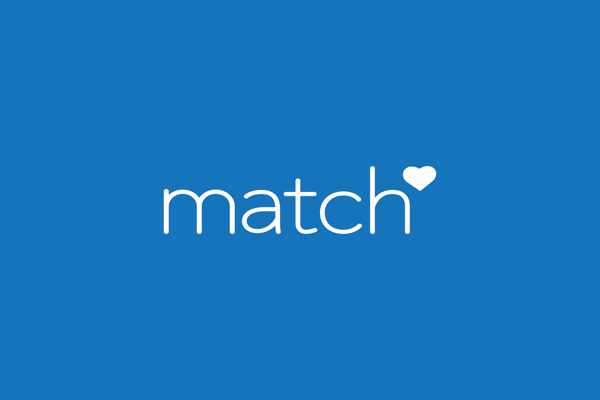 If you're on Team Monogamy, you've definitely paid attention to the ads detailing the success and benefits of marriage. Though we can't exactly back up the claim that 1 in 5 marriages came from Match—there are hundreds of positive reviews that give it merit for those seeking long-term relationships. Dr. Thomas says one of the greatest aspects of Match is its large membership, which gives you better odds for meeting your right person. They also approach dating from various angles: recommending matches, allowing you to save searches, in-person group dating in large metros, and the ability to communicate via voice or text straight through their site. 
Your ability to 'make it' on Match boils down to your effort level and how smart you are at weeding through the pool to find those who are seriously on the same pages as you are. "If you decide to join Match, make sure you only select or agree to matches who specify they are looking for a serious, long-term relationship leading to marriage or that they are at least open to marriage," Dr. Thomas adds.
Fun Feature
Match keeps the safety of all of its users top of mind. To prove this, they have their very own mobile service that gives out a new phone number to users, so they can call and text their matches.
Read our full Match.com Review
For Millennials Looking for a Serious Relationship: Hinge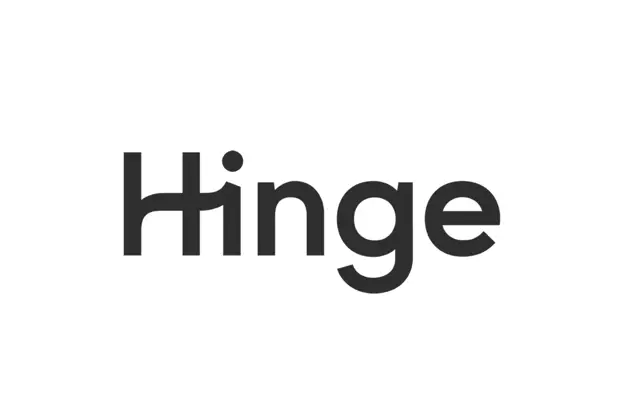 For starters, Hinge's tagline — "Designed to be deleted" — makes it clear that you will find love, possibly marriage, on the app. In an ideal world, you would meet the love of your life through a friend. It might not be as easy as that with the digital realm of love affairs, but Hinge has given a modern upgrade to the matchmaking process, according to relationship expert Susan Trombetti. "It's almost like your friend connected you which is an old–fashioned way to meet people. It's very private and your friends on Facebook don't know you have been connected to their friend unless someone tells them," she explains. "You get to see the person's real name, their job, and a little more about them giving you the idea that you aren't dating so blind." Generally speaking, Trombetti says members here are relationship-minded, and ready for a partner, not a playmate.
Fun Feature 
Although it may be annoying to some, Hinge's "Your Turn" feature will nudge you when you've been silent in a conversation for a prolonged period of time. Consider it their way to put an ending to ghosting, once and for all.
Read our full Hinge Review
The Best Dating Site for Marriage For All Kinds of Love: OkCupid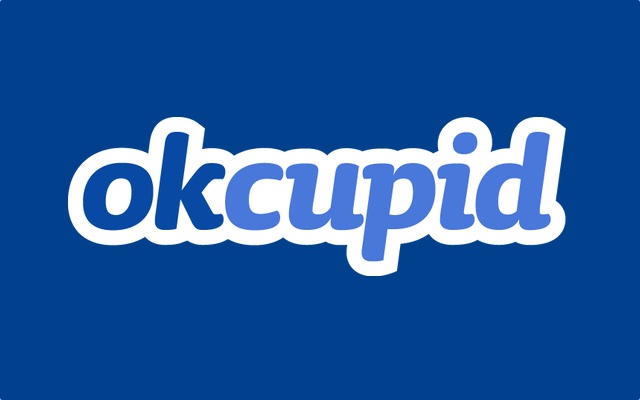 It might not be the first place you think to go when looking for the top dating sites for marriage, but it's the open-minded nature of OkCupid that gives it a spot on this list, according to Dr. Thomas. No matter what kind of person you're looking for or what orientation you identify with, OkCupid welcomes you, your kink and hopefully, your soon-to-be-partner. You can find hook-ups here, but it's also a place where true, long-lasting love blooms. 
When filling out the survey during the sign-up process, make it known that you're looking for a serious relationship, eventually leading to marriage. This helps OKCupid match you with other singles looking for the same kind of relationship. "OkCupid offers appealing profiles and uses an algorithm that puts the most viable members to the top so you can easily see who you might be the most compatible with. To put you to the top, updating your profile frequently can get you more noticed and contacted by other members," she adds.
Fun Feature 
The questions in the initial survey tackle everything and anything, like if you're 4/20 friendly or see the glass half-up versus empty.
Read our full OkCupid Review
For Women Who Want to Take Charge of Their Love Life: Bumble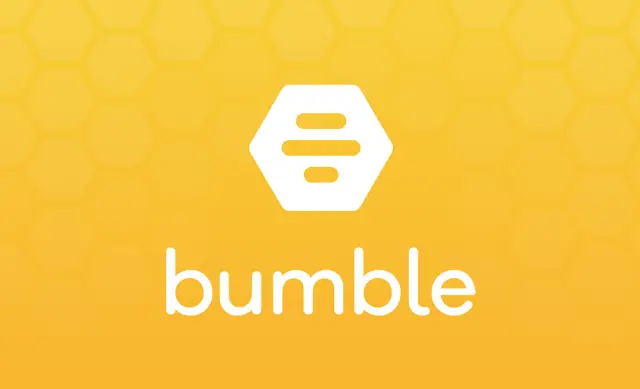 Wanna make the first move, ladies? Or more to the point: Don't want a stream of weirdos sending you inappropriate pictures on some random app? Then head to Bumble because as Trombetti puts it, the app allows women to take control of their search and alleviate some of the pressure men sometimes feel making the first move.
While there are tons of people on the app looking for hookups or less-committed relationships, you can make it clear that marriage is your goal from the very start. That way, you'll only match with those interested in the same thing. "There isn't a lot of investment in creating a profile like some of the online dating sites that shall remain nameless. People are used to swiping at this point, and that's what you do… swipe," she continues. "It's a more upscale version of Tinder." Consider this the laid-back approach to husband-or-wife shopping.
Fun Feature
Take advantage of Profile Badges to show potential matches what matters most to you. For example, add a Voter Badge to show others that exercising your civic duty is very important to you and whoever you end up with.
The Best Dating Site for Marriage Made With Single Seniors in Mind: OurTime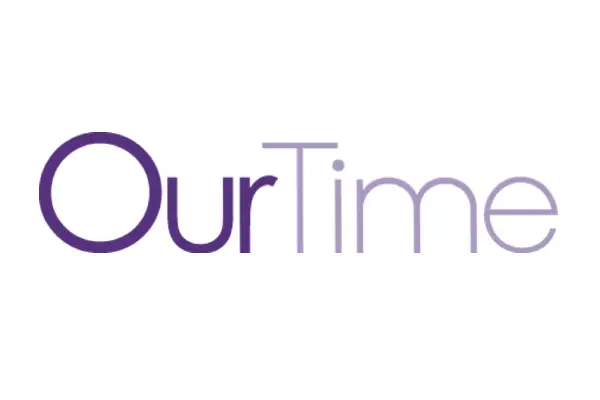 You've hit 50 and are still single, so what? Download OurTime to find love that lasts. With an estimated one million active 50, 60, an d70-something hopefuls on the dating app, it's become a great place for people to settle down and get married, even if they've experienced loss, divorce, or heartbreak earlier on in life. 
It doesn't have as many bells and whistles as other dating apps because it's made with seniors in mind. Up your chances at finding a solid match by making a more robust profile with up to 10 profile photos, opened-ended answers, multiple choice questions, and more. "OurTime allows for its members to specify who they are and the kind of person they are looking for, along with ranking some interests, such as cooking, movies, reading, and live theater," Dr. Thomas explains. Included in the questionnaire, you'll answer about how romantic and patient you are, as well as what kind of person you are in a relationship."If these are all answered honestly, a member can see how compatible he or she may be to another member."
Fun Feature
Use ConnectMe to keep the conversation going offline with a phone call or text messages, all while keeping your phone number completely hidden. 
Read our full OurTime Review 
Best Marriage Minded Dating App For Jewish Men and Women: JDate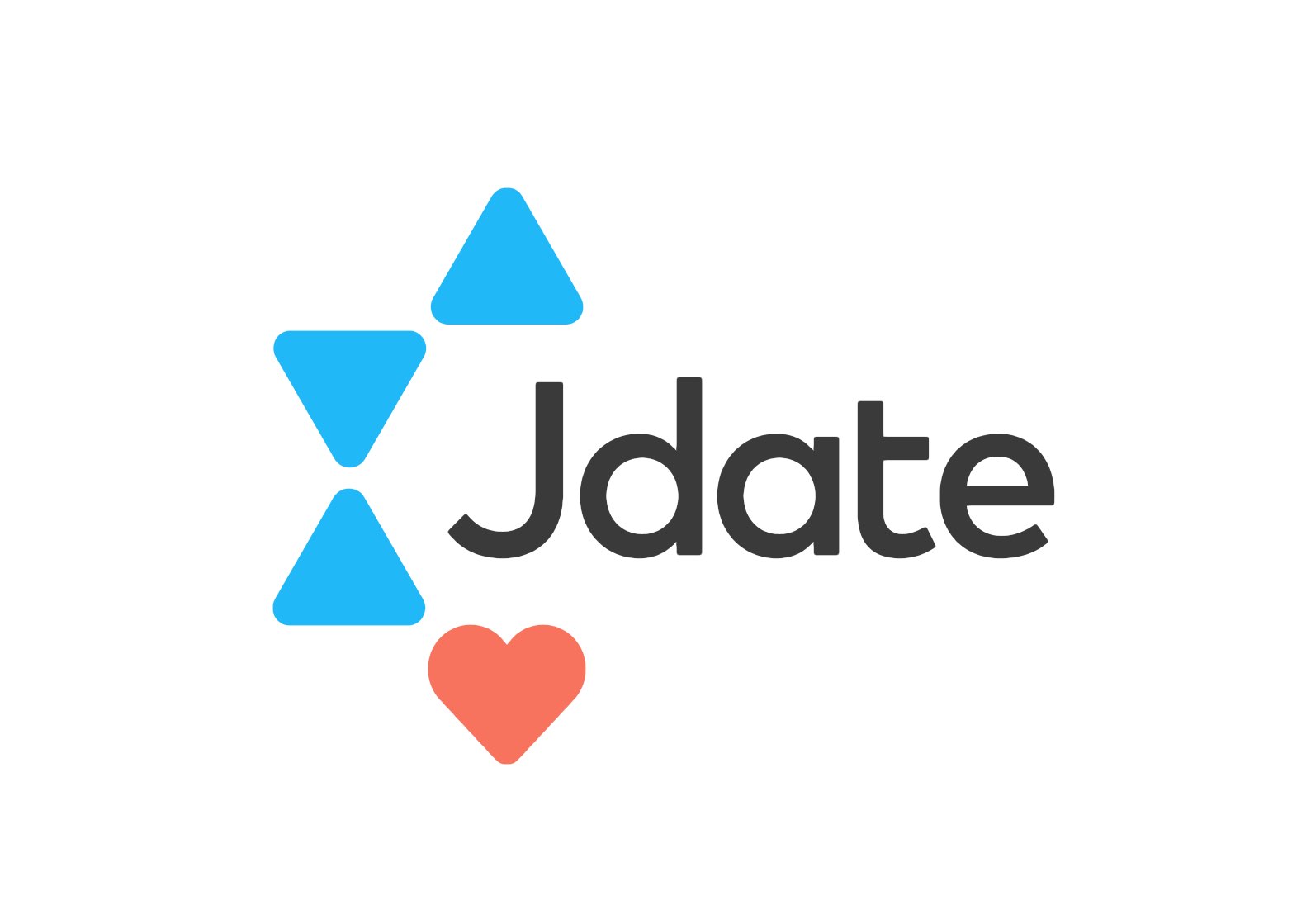 Let's talk numbers: A 2011 study revealed that JDate is more responsible for Jewish marriage than any other dating site. Even though some singles may prefer to sample everything that's out there, if your Jewish faith is a priority — albeit, a non-negotiable — in your future marriage, then JDate is the best dating site for you. 
Along with covering all the basics, JDate asks you several questions about your religious background, like how often you visit synagogue in present day. Once you're signed up (it takes 3 minutes tops), you can fill out your profile with as much information as you'd like, including photos of all your best angles and a written introduction. 
Fun Feature
"Secret Admirer" gives you the option to secretly rate others, voting whether or not you'd want to date them. It will only notify the other person if you both say "yes."
Read our full JDate Review
---
How to Find Success on Dating Sites for Marriage
If you're successful, then you'll find your soulmate, delete your dating app of choice, and get married. Getting there, however, is the hardest part. That's why we've rounded up the best tips and tricks from the pros. 
Be honest about what you want.
Most of the sites on this list are for all types of relationships — occasional hookups, something casual, marriage-minded, and more — so it's up to you to make sure that anyone you match with knows your intentions. When you're creating your profile, be open and honest since oftentimes you can't make any edits after the fact. Then as you engage with your matches, cut straight to the chase. 
Answer messages promptly.
Nobody likes to wait, especially when they already feel like they've been waiting their whole life to find love. Try your best to promptly respond to the messages that you receive, especially when you're interested in the person. That way, they won't lose interest and move on to someone new. 
Choose your photos wisely.
Sure, your words may be the way to their heart, but photos help, too. Pick photos that show off your best angles — literally and figuratively. Include as many photos as the dating site lets you, so you can really capture your personality, interests, and good side. You can also see more advice we collected on dating profile photos from a professional photographer.
Best Dating Sites for Marriage-FAQ
Which dating site has the most marriages?

Before we answer this, you might want to make sure we are asking the right question. If you are looking for "the one" than you probably want to know which dating site leads to marriages that last versus the "most" marriages. According to a study by The Knot, Tinder is the app that leads to the most marriages, pairing 27% of the newlyweds that have met online. By virtue of eHarmony's more thorough matching process, we think you are more likely to get a good long-term match using eHarmony, and they do claim to be responsible for over 2 million users finding genuine love, which is a good benchmark to be considered one of the best dating sites for marriage.

What percentage of marriages come from online dating?

According to eHarmony, 20% of current committed relationships began online. So while we might grumble about filling in another profile on a new dating site, it's hard to argue with the fact that 1 in 5 people found their significant other using a dating app. This is even more impressive when you consider that at least part of the population coupled before online dating even existed! If you would like to know more about this, we wrote an entire article on the percentage of marriages that come from online dating. Enjoy!

Does online dating lead to marriage?

It sure can. But only if you take it seriously. 
There are plenty of online dating sites that are not for the marriage-minded. A common complaint from women looking for men online is the volume of guys looking for something more casual, even on more serious dating sites.
Make sure that you choose your focus dating site wisely, take the time to fill out your profile, and be clear about your intentions. 

What is the best marriage dating site in the USA?

Several popular dating websites in the USA cater to individuals seeking serious relationships and marriage. Some well-known options with large US user bases that we recommend include eHarmony, Match.com, OkCupid, and EliteSingles.

How long should you date before marriage?

This depends on the couple and the circumstances, but you aren't making a small decision so why rush? Many relationship experts believe that 1 to 3 years is a good amount of time to wait as a general rule on how long you should date before getting married. Remember that every marriage will face bumps in the road, so it's a good idea to face a few of those bumps before you get married and get a real sense of just how durable your relationship is. Often those bumps will only appear quickly and the first year of marriage can be the hardest.

What is the best dating site for marriage?

We think eHarmony is one of the best dating sites for marriage, because of its clear and deliberate and methodical approach to matching people. Relationships are fun and life-changing, but they require common values, interests and a good dose of effort to sustain over the long haul, so you should use tools online that take these considerations to heart!

How do I know if a dating site is suitable for marriage-minded individuals?

Look for dating sites that emphasize compatibility tests, relationship goals, and profiles that delve into members' aspirations for marriage and family life. User reviews and success stories can also offer insights into the platform's marriage-oriented focus.

Are these dating sites exclusive to those seeking marriage?

While the primary focus is on fostering meaningful, long-lasting relationships, many of these dating sites also welcome individuals who are open to the idea of marriage in the future.

How do I create a compelling profile on marriage-focused dating sites?

Craft a profile that highlights your values, goals, and what you're looking for in a lifelong partner. Mention your commitment to marriage and your willingness to invest time and effort into building a strong relationship.

Is it necessary to pay for a premium membership on marriage-oriented dating sites?

While some basic features may be accessible with a free membership, investing in a premium subscription often enhances your chances of finding a compatible partner for marriage. Premium memberships offer advanced matchmaking algorithms and communication tools.

Can I find partners from different cultural backgrounds on these sites?

Absolutely! Many marriage-focused dating sites celebrate diversity and offer filters that allow you to search for partners based on cultural preferences, values, and traditions.

How can I make the most of the matchmaking features on these platforms?

Fill out compatibility quizzes and questionnaires thoughtfully, and provide detailed answers that reflect your values and desires. The more accurate information you provide, the better the matchmaking algorithms can connect you with like-minded individuals.

Are these sites safe to use for finding a potential spouse?

Reputable marriage-oriented dating sites prioritize user safety through verification processes, secure payment gateways, and privacy measures. However, it's essential to remain cautious and follow online dating safety guidelines.

What should I consider when initiating contact with potential partners?

Personalize your messages based on the individual's profile, showing genuine interest in their values and aspirations for marriage. Open communication and respectful dialogue are crucial.

How do I balance online interactions with real-life dating when looking for a spouse?

While online interactions are an excellent starting point, it's important to transition to real-life dates to build a deeper connection. Plan safe, in-person meetings to further explore your compatibility.

What if I'm not ready for marriage but still want a serious relationship?

These dating sites cater to individuals at different stages of their journey. If you're not ready for marriage yet, you can still join and connect with like-minded individuals who share your long-term relationship goals.

Remember, the path to marriage begins with finding a compatible partner who shares your values and aspirations. Use these dating sites as tools to connect with potential spouses and embark on a meaningful journey together.
Datezie may receive a portion of revenue if you click a link in this article and buy a service or product. The links are independently placed by our Commerce team and do not influence editorial content. To find out more, please read our terms of use.