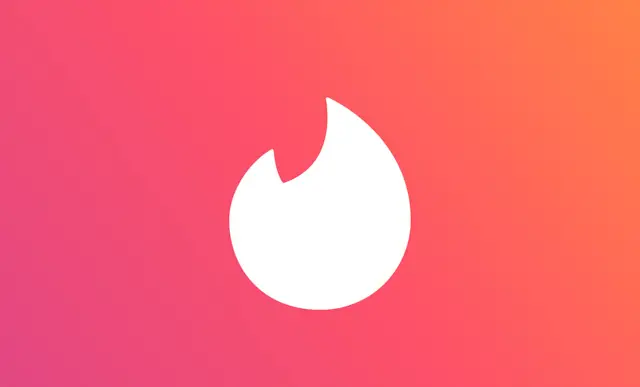 Our Rating/10
Pros/Cons From the Experts
Fast Facts
Pros

Number of Members: No exact number for total, but the company released they have 3.7 million paid subscribers in 2018.
Founded: 2012
Countries Available: More than 190+ countries around the world—from North and South America to Europe and Asia
Men/Women Ratio: Over 50 percent women
Price: Free to join and swipe, but you can upgrade for added benefits, starting at $10/month.
If on one end of the spectrum we have Match and eHarmony, both renowned in the online dating industry for fostering marriages, on the other end would be Tinder. Though—sure—plenty of relationship have sprouted from this still relatively-new dating app, Tinder is often touted as a game-changer for sourcing love online. Or more to the point: it's credited to creating a hook-up culture among many generations. They were the first to create the infamous swiping mechanism that's now part of nearly every romantic app available. With very little profile information and a site that largely relies on pictures, singles across 190 countries (and counting) log on to Tinder looking for a happy hour date, a one-night stand, a third person for a threesome, the love of their life and the list goes on. Depending on what stage of life you're currently rocking, Tinder may or may not be the right choice to fulfill your romantic quest, but it is definitely worth the download. If nothing else, it's an entertaining way to see what's out there—and to see if perhaps, you can find a match on your same page. Here, everything you need to know about Tinder from logging on—to undressing.
How to Sign Up:
A year ago, Tinder made an announcement they'd upgrade their sign-up process to also be browser-compatible. How come? While the app started in the hands of smartphones—available on iTunes and Google Play—not every corner of the globe has access to these devices. To give equal access to all hopeful singles, they now allow users to sign-up with internet only, adding more millions to their database. When you first download or open a new web page, you'll be asked to connect to your Facebook or use your phone number—one of which is required to become a Tinder member. From here, you can choose images from your FB account or upload from your phone or computer.
Then comes the profile, which covers basics like age, sexual orientation and location. Lastly, you have some fun ways to connect and add personality to your profile. These include enabling Spotify to see if you can source someone who loves your heavy metal and country combo as much as you do. You can also connect to your Instagram account, allowing matches to know you're definitely not catfishing them.
If you'd like to upgrade to Tinder+, it starts at $10 for a month. Is it worth it? Maybe or maybe not, depending on what you're hoping to seek out of it. With the upgraded membership, you have the opportunity to swipe in another location, ideal if you're about to travel to a new place or you're relocating. You can also use their 'undo' feature, allowing you to swipe right on someone you accidentally sent packing to the left. With Tinder+, you can also hide your location, your age, control who can see you and more. One of the biggest features is being able to swipe unlimited, since Tinder cuts you off once you've liked more than 100 profiles in 12 hours. You also give five super likes, as opposed to one with the basic membership, giving you extra opportunity to alert those you find uber-attractive.
What to Expect With Tinder
Tinder has a bad reputation as a hook-up site, but rest assured, there are some people who want more out of the experience. However, it's important to know what you're getting yourself into before you set up expectations for this popular dating app. Here, the good and the bad of the one-and-only Tinder:
Pro

: It's easy to use.

Say what you will about Tinder and how many inappropriate messages singles are often sent, but it really takes the complication out of dating. Considering sourcing someone to love is tough enough on its own, dating expert Lisa Holden says of all of the destinations, Tinder is by far the simplest in function. "Swiping left and right is the simplest way to design a dating app, and it's universally accepted thanks to Tinder," she shares. "Simply upload a few photos and short bio if you're so inclined and get to swiping."

If you're recently out of a relationship or unsure if you'd like anything serious, Tinder is a no-risk, high-reward type of investment, since you can poke around without setting up dates in person. While you should be upfront with your intentions, those who are fresh to the singles scene after years—or decades—of being paired up will appreciate the hurdle-free way of getting back into the game
Pro

: It's addictive

And while this definitely could pose some sociological effects, Holden says generally speaking, Tinder is, well, fun! Many people often equate Tinder to a video game, since in most areas, it'll take you a very long time to run out of matches nearby. Many singles have even passed the phone to those in a relationship, mainly because they're curious to take a peek for themselves. With no expectations and plenty of options, Holden says keeping it light is a smart way to start the dating process. "If you're newly single it's a great way to quickly see what the dating pool has in store for you, and if you're tired of the swipe game, enlist a friend or loved one. People in my social circles love playing cupid on my behalf and are certainly always down to take a spin on Tinder and see who likes me back," she shares.
Pro

: It's flirtatious and friendly.

If Holden was to describe Tinder, she'd say it's much less about finding Mr. Right and much more about finding Mr. Right Now—whether that's for a no-strings-attached sexual encounter, or a potential relationship that could lead to more. Because of this, conversations are a bit lighter and less serious. "Instead of intense questions about your hopes and dreams, a Tinder connection is more likely to ask you about your favorite bar in the city or what you like to do for fun," she continues. "If you're in the mood to keep it light, Tinder is your breezy little friend."
Con

: There are a lot of people.

And though this could be a good thing if you prefer to have your options wide open, it can sometimes mean you'll feel disappointed. As Holden puts it, more candidates also means more ill-fitting candidates. "Tinder is one of the most popular dating apps in the world, so it's no surprise that the arena that boasts the most singles, also holds some of the least eligible," she continues. "Don't look to Tinder for quality over quantity." If you are looking to go on dates, then remember it could take some time to source out the viable prospects, and going through some of the muck is part of the job description.
Con

: There is very low accountability.

In Holden's experience, it's best not to hold your breath when you're chit-chatting with someone on Tinder. The sad truth is, there is plenty to be distracted by, and given the nature of the platform, conversations are likely to stop abruptly. "Plenty of folks simply hop on the app for attention so don't be surprised if your newest crush stops responding to you on the app made for hookups, not happily ever after," she shares.
Con

: Some exchanges are crass.

If you're a single woman swiping away on Tinder, Holden says to prepare yourself for inappropriate messages. In fact, of all the dating apps, she says men behave the worst on Tinder. "I don't know if it's the reputation or the casual atmosphere, but prepare yourself to be offered everything from drugs to unthinkable sex acts and don't be shy about reporting people who creep you out," she explains. "Tinder won't know about them unless you report it when it happens."
What Users Are Saying
Don't just take it from us—let real Tinder bachelorettes and bachelors share what their experiences are like on this app. Here, a few notable ones to consider.
"
After my last single friend got married last month I took the plunge into online dating. I don't ever want to go to another wedding that isnt my own!! I'm using Tinder (good) and wejustfit.com (fab) and I've already set up three dates between those two. Not sure if thats good but it's enough for me and really helps as I'm not the bar going type and don't want to be a pet project for my married friends to help find me dates, etc. Going to give this 6 months and see what happens."
"Don't get why people complain about this site. Sure, it's not as good as some of the lesser known sites like WeJustFit or Match but still, it can get you results if you play things patiently and don't expect to find the woman of your dreams in five minutes. Sure they are a big company with big advertising budgets but you still have to make an effort. I mean come on, guys, love takes time! In my experience and ive been dating online for a long time now, you get what you put in."
"It might have taken a few crazies to find him but I found the love of my life on June 29th, 2017. We were married this year on June 29th. All the dating websites have their bad eggs but I really liked tinder because I got to choose who was able to connect with me.
Tips for Success
If you're up for giving Tinder a shot, Holden says exercising smart strategies will take you far on Tinder. Or at the least, keep you from getting your hopes up and shattered. Here, a few to think about:
Report users who abuse the system
Since people aren't always on their best behavior, it's up to those they match with to keep the site fresh and clean. This means being clear with Tinder when someone is sending illicit photos, being rude or otherwise, making you uncomfortable. "It's not your responsibility to engage with jerks. If someone says something awful to you, report that person right away," she suggests. "Don't just give them a piece of your mind, make sure you report the activity to the dating app, or that person will be free to say awful things to another person just like you."
Treat it the way it treats you
If you follow Tinder's advertising, they're not promoting they're a hot spot of marriages. As Holden puts it, Tinder knows its place—and you should think of it as an option for casual encounters. If that leads to love, great—but remember that isn't the theme here. "Treat Tinder like the massive dating pool that it is, and dive in when you feel like it, and hop out for a break when you need it," she adds.
Turn on 'Smart Photos'
To put your best face forward—literally—Tinder helps you know which image gets the most swipes with their feature, 'smart photos.' "This continuously tests all your profile photos and picks the best one to show first," Holden explains. "This is a great tool to better understand how your photos are performing and can inform how you arrange your photos on your other dating apps as well."
Visit Tinder
Datezie may receive a portion of revenue if you click a link in this article and buy a service or product. The links are independently placed by our Commerce team and do not influence editorial content. To find out more, please read our terms of use.