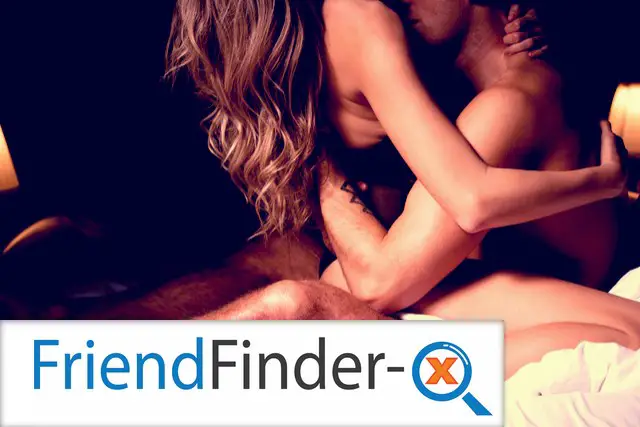 Our Rating
Pros/Cons From the Experts
Fast Facts
Pros

Number of Members:

90

million

, with 10,00 from the United States and 215,000 daily log-ins.

Founded: 1996
Countries Available: More than 30 across the globe
Men/Women Ratio:Number not public.
Price:

Free to join but membership required, starting at $12/month.
In the past decade, the attitude toward relationships has dramatically shifted from serious-and-marriage-seeking to casual-and-benefit-rich. Even so, the so-called world's 'largest hookup' site, FriendFinder-X has been encouraging folks to explore their fantasies for more than 22 years. While technically it has everything you would desire from a traditional dating site, the 'X' heats things up a notch, creating features that entice sexual behavior. As an open community welcome to heterosexuals and those who identify as LGBTQ, you can sign-up as a couple or as a single. Once you're a member, you can interact with their impressive 90 million users (215,000 of wish are said to be active daily) via video, web cam, chatting or group chats. Even though the United States isn't the biggest market here — the site tends to be popular in regions of Asia and Europe — you can still find plenty of curious cuties intrigued to play online, or even off, for an in-person FWB exchange.
If you're flying solo these days or you and your partner are looking to spice things up, here's what you need to know about this top-rated hook-up destination.
How to Sign Up
It's not complicated — but it will cost you. When you first arrive on their dot com (nope, they don't have an app yet), you'll be geolocated to wherever you are. Then, you'll answer the traditional queries every dating site asks to get to you know you, starting with your gender and what gender(s) you're into. You won't just find 'male' and 'female' here though, since FriendFinder-X goes beyond binary. Instead, you'll also see couples, groups, TS/TV/TG's. Next up? Hit 'search now' to complete your profile. This step includes your email address, age, location, username and password. It's not required, but you are also asked to identify yourself further by citing marital status, sexual orientation, body type, race and a bio. Verify your email address and you can start engaging with members, building out your profile with images and information, and more.
If you want to message around and actually have those steamy chit-chats or web cams you're craving, you'll need a membership. There is good news and bad news here: they start inexpensively at $12 for 100 credits (which can be used for many functions) and go all the way up to $99 for 1,000. You can also be part of their Gold membership, starting at $40 for one month, that allows free members to contact you and view your profile. Another option is the Live Models fan club for $14.95 a month per model, giving you access to videos, photos and the option to join a private webcam time at a discounted rate.
What to Expect With FriendFinder-X
Though the interface is straightforward and easy to navigate, it's also a ton of nudity, so you may be overwhelmed when you first log-in. Considering this is what people are looking for on the site, you'll get used to it — but you should be prepared for some pros and cons of FriendFinder-X. Here, a few to prepare you, straight from sex expert Coleen Singer from Sssh.com, porn for women.
Pro

: It has a ton of members.

No matter where you call home, you'll more than likely be paired with someone in your vicinity when you join FriendFinder-X. Because it's one of the oldest and original hookup sites, Singer notes the vast amount of members makes it easier for people to seek and find their desires. While she does add that many people use the site as a resource to join swinger communities or find those who are looking for some lovin' in person — it can also be helpful for blowing off steam online.
Pro

: It features an advanced search feature.

One of the biggest complaints about most online dating sites is the difficulty in finding a suitable match. Even if there is a large pool of people looking to mingle, if you can't narrow down what it is you're looking for, it can feel like a major time-waster. That's why Singer is a fan of FriendFinder-X's set-up. "The site has a very advanced search function that you can use to really narrow down search results to what you are most interested in finding," she raves. You can filter by everything from members who are online right now, ones that are near you, new matches, and a slew of traits. These includes breast size, astrological sign, a number of fetishes and lots more. Sort of like swiping right or left, once you have your search results, you can give a thumbs up or a thumbs down, and everyone you like is added to a hotlist, for easy access.
Pro

: There are many ways to communicate.

Perhaps you're fresh out of a breakup and you want to connect with someone — but not in person yet.  Or maybe there is a specific kink you've been getting excited about — but want to test the waters online before you try it off. Whatever the reason for being intrigued by FriendFinder-X, Singer says having many avenues of connection makes it a recommended site.  In addition to being able to screen, you also take the pressure off of a no-strings-attached encounter. "One of the best features of FriendfinderX is the live video chat feature that allows you to meet and talk to your new friends in real-time with video and audio," she continues. "This really gives you a great way to see what the person is like and if they are a good match for you."
Con

: You can't do much without paying.

Though you can see some images, some text and some action — you can't join in on fun without paying. Singer says this is a major bummer, since not everyone is ready to invest upfront, right from the first time they poke around FriendFinder-X (no pun intended). A free profile could be a nice addition to their roster if they want to attract more numbers — but given how fast of a destination it is, it's unlikely that'll happen. "The two things to be careful of here is that, like most premium sites, your credit card is automatically billed every month until you cancel, so just be sure to do that if you ever want to take a break from the site," she advises.
Con

: It's relatively expensive.

Even if you do decide to join and fork over your hard-earned cash for a membership, Singer says the bills add on. For upgraded sexy connections that are private or video-centric, you'll pay more. And to see every single last bit of a profile, you have to be the Gold tier. Many people complain of the hidden costs associated with FriendFinder-X, so keep a close watch on your credit card bill. "Be aware that these show the monthly membership cost, but the entire things is billed for the complete term, so the discounted six-month membership of $11.95/mo is actually billed all at once for the amount of $96.60 for the full six months," she adds.
Con

: It can feel scammy.

Like with any hookup site, be prepared for plenty of unwanted messages, bots, invitations to pay for sex and other not-so-fun surprises. Unfortunately, this is often unavoidable, and will take practice to ignore. While FriendFinder-X does say it makes strides to fight against this, be prepared to turn away, block and ignore the spam that often filters through.
What Users Are Saying
Want to know what it's really like to be hot-and-in-action on FriendFinder-X? These real user reviews give you a glimpse into the dynamic online:
"I
've been a member of FriendFinder-X for over three years now, and I can definitely say that all the money I've spent on this site is worth it. As a bisexual man in my early 50s, it is a bit difficult to find a sexual partner who is willing to experience my fetishes. And sometimes when you do, you'd still have to gauge if the other person is completely game with what you want. Thank heavens for FriendFinder-X, as it eradicates the trouble I could've experienced just to fulfill my sexual appetite. In FriendFinder-X, I could find anyone who shares the same desires as I do, at any time of the day, wherever I am! No need to talk, no need to make a sparkling connection, just pure sex. Isn't that great?"
"
My wife and I have been a member for a couple of years, we used to be gold members also. We have over 100 friends but never really use the site anymore. We gave up after being stood up once, and all-in-all never meeting anyone in person. Lots of people saying they want to meet up, not one actual meet up. I am sure if we wanted to hook up with couples, it would be a breeze but that isn't the case. We have tons of friend requests, many of them are usually from different countries, so the logistics for a meet up there are obvious."
"In reality, most guys treat it as a free call-girl service. They call and the girl is supposed to come over and leave immediately afterward and never call or bother him. Otoh, most girls end up getting emotionally involved and hurt that the guy doesn't ask them to spend the night and then have breakfast together. <<— vast generalizations, obviously."
Tips for Success
If you're intrigued enough to spend a month surfing around, optimize your chances for a hook-up and get matching. After all, you never know what kinks you could discover — and devour:
Use the live video chat.
If you're going to upgrade to a paid membership (which is recommended for the full experience) — Singer says you'd be crazy not to use the video chat function. And by use, she means as often as possible, since it's a smart feature pretty unique to the site. "It is invaluable for getting a feel for the person you are interested and does a good job of making sure you are talking to a real person and not looking at a fake profile," she shares.
Upload many photos.
For people who really do want to meet up in person and have some delights under the duvet, Singer says it's important to put effort into your profile and images, even though FriendFinder-X doesn't require it. "When you fill out your profile, be sure to upload several good photos of you and provide as much information about yourself as you feel comfortable. This will attract more people to you and increase your chance of a successful experience," she explains.
Visit FriendFinder-X
Datezie may receive a portion of revenue if you click a link in this article and buy a service or product. The links are independently placed by our Commerce team and do not influence editorial content. To find out more, please read our terms of use.