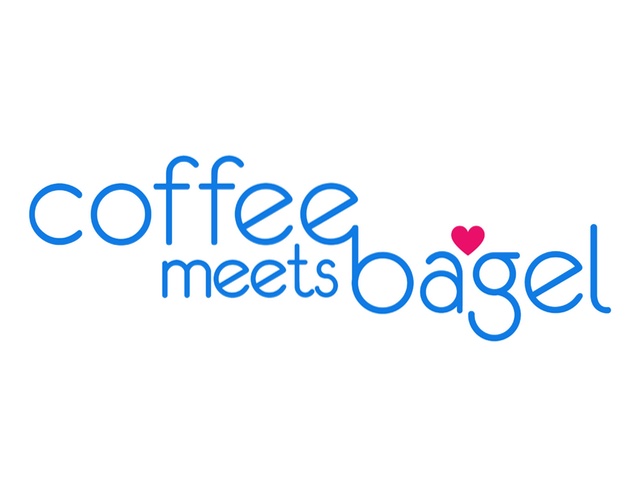 Our Rating
Pros/Cons From the Experts
Fast Facts
Pros

Number of Members: Not public information/released.
Founded: 2012
Countries Available:United States and Asia, recently received funding to expand internationally.
Men/Women Ratio:More than 50 percent women, as of 2016.
Price: Free, or premium access for $35/month.
Considering there are hundreds of dating apps that cater to nearly any interest group or purpose, to be successful, a digital romance hub must set themselves apart. Coffee Meets Bagel has done this since day one with a big differentiator: one match per day. Well, sort of anyway. Here's how it works: women are sent one match every single day. They can either say 'yes' or 'no' to this suitor. If they give them the greenlight, it's an instant match since the ladies are only paired with men who are already interested in them. Men, on the other hand, are sent 21 matches per day, and they choose who they like from the pool. This limited matching experience has been said to cut back on swiping fatigue and make it a bit easier to date when you're pressed for time and would rather not have an infinite-scroll approach to your dating life. But does it past the test? Here, the experts weigh in on their thoughts about Coffee Meets Bagel, and if it's a solid destination for singles.
How To Sign Up
After downloading from your preferred app store, you'll be asked to set up a profile. To begin, you'll connect to your Facebook profile. This is an important step, since CMB relies heavily on friends-of-friends connections to introduce you to matches. To complete your online persona, you'll add a handful of photos, answer some questions and fill out your basic demographic information, including location. From here, it's smart to set up some preferences so the app can begin to know you and curate the best suitors for your lifestyle and future connections.
What to Expect With Coffee Meets Bagel
Though the app has been around for quite some time (they used to email you a single match at noon, as an example), the process has remained the same. Their mentality is less is more, and online dating shouldn't be exhausting. Like with a relationship, the more time you invest into the app, the better it understands your values, perception and taste. If you're used to traditional dating apps though, you might not like the experience or it could take a few months to adjust. Here, professional online dating profile writer Eric Resnick offers some helpful perks of Coffee Meet Bagels and some features that may be frustrating or unproductive.
Pro

: Coffee Meets Bagel attracts a more serious dater.

So, you tried Tinder, but you're looking for more than a one night stand. Bumble was fun, but you grew tired of always being the one to make the first move (or waiting around for your match to do so). For those who are seeking a relationship that could go the distance, Resnick says CMB attracts a different crowd than their competitors. "While this doesn't guarantee that you won't hit the occasional dud, it gives you much better odds of finding someone who is looking for more than just a hookup," he continues.
Pro

: It employs 'Restricted Choice Dating'

In theory, it might seem like a pitfall, but Resnick argues the opposite, since limiting your number of matches engages your curiosity and keeps your attention, instead of exhausting you. "The benefit of this is that people are statistically more likely to pick someone than people on apps and dating sites where you have an unlimited number of matches," Resnick explains.
Pro

: It's easier for women.

If you're a female who feels burnt out of the online dating scene, CMB will feel refreshing. As a policy, women are only paired with men who have already expressed interest in them, so they never have to second-guess a sure thing. "This gives women an almost 100 percent chance of a match, if they want one," Resnick shares.
Con

: It employs 'Restricted Choice Dating'

No, you're not having deja vu: this feature both a plus and a minus for Coffee Meets Bagel. As Resnick puts it, this method isn't all 'puppies and lollipops.' Though you are more likely to choose someone, it could also drive you to settle if you aren't careful. Technology is great—but it can't equate the human heart or in-person attraction. "There is something to be said about being able to see all of your options and not just the ones a computer program picks for you," he adds.
Con

: It's challenging for men.

Because men aren't guaranteed the lady they're interested in feels the same in return, Resnick explains men are forced into a more competitive atmosphere. "That gives them the pick of the litter and it puts more pressure on male daters to stand out from the pack."
Con

: You could get burnt out quickly.

If you spent a few months of only getting one match a day… and you haven't liked any of them… you're likely to flee the scene in search of greener pastures. Resnick explains when users find little luck with the restrictive dating process, it could be a point of contention that's difficult to overcome.
What Users Are Saying
Don't take it from us—hear from those who have been there and dated here. With any review, remember it's an individual experience and perhaps, not reflective of the overall site opportunity.
"I definitely like that this app isn't all up in my business. You can only message if you mutually like each other, yet it doesn't limit your success with annoying features such as judgy rankings (*ahem* The League) and quasi-gender friendly rules (*ahem* Bumble)."
"Using Coffee Meets Bagel was quite a new experience since only a limited number of matches are shown everyday. After pressing like or pass on all the matches, I had to wait 24 hours before I could be given other matches. It's pretty much a waiting game on the next matches, then on when you're going to be connected to someone, and after that waiting for that connected match to reply to your message. If you don't want to spend much money on this app, you're going to have to be very patient in using it. The activities like Photo Lab were fun though. I was able to meet interesting individuals through it."
"I met the man of my dreams on this site. We started dating and now we live together and couldn't be happier! He only lived 30 minutes away, but I doubt our paths would have crossed if it weren't for coffee meet bagel. I'm sure there are a lot more fakes out there than Im aware of and that's really unfortunate that they have to be weeded out in order to find real people, but don't lose the faith because the real ones are there!"
Tips For Coffee Meets Bagel Success
If you're willing to give this free dating app a go, try out these expert-driven tips for finding love on Coffee Meets Bagel:
Guys have to step up.
It's important to stand apart from all of the other dudes since you get a day all to yourself on Coffee Meets Bagel. A woman might be pickier since she knows another curated match will arrive tomorrow, so Resnick recommends men step up their game. "You can't just phone in your profile and photos. Your profile has three different written sections—Iam/I like/I appreciate when my date. Fill them all out with at least two to three sentences each," he continues. "Looks are important, but women do read profiles and your personality will go a long way to helping someone develop an interest in you."
Don't treat it like Tinder.
Chances are high you'll find a lot of the same members on every single dating app. That's because when people are actually looking for love (or sometimes, lust), they try to up their odds and browse through many apps at once. Resnick says while this is true, you shouldn't treat every digital matchmaker the same. "One of the big reasons that CMB limits matches is to force you to slow down and pay attention to each one. In the same way that you should take time to write a complete profile for yourself, look at all of the details provided about each of your matches," he recommends. "It can be very easy to dismiss someone for an inconsequential reason. Even if you've seen them on Tinder, the fact that they are here means they are looking for more than just a casual date, so don't just blow past them as if you were still there."
Visit Coffee Meets Bagel
Datezie may receive a portion of revenue if you click a link in this article and buy a service or product. The links are independently placed by our Commerce team and do not influence editorial content. To find out more, please read our terms of use.