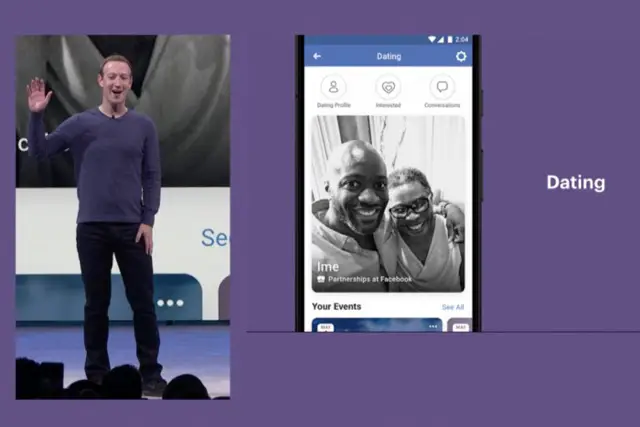 For the last six months, information has swarmed about Facebook's latest innovation: a dating app. They've been live in Colombia for a few months, while it's rumored to also be in Canada and Thailand. Though they might be semi-late to the dating app party, there's no doubting Facebook has an upper hand on their competition, since many already use their platform to gain new users, via a connected log-in. Few confirmed facts exist about the in's-and-out's of FB's approach, but experts predict the site will differ from Tinder (and other swiping algorithms) and center on a relationship-centric vision. They've also noted the app would require singles to create a different Facebook profile, and ice breaker questions will add dimension to your quest for love. It's predicted the app will debut nationwide sometime in 2019. As author, therapist and speaker April Kirkwood, M.Ed., LPC puts it, "Love and romance are knocking on the door of your facebook profile.  Get ready, it's going to get busy in this forum."
If Facebook gets this right, in terms of privacy, accuracy of matches and intelligent use of the data it collects, the company has the power to reframe how people meet one another
Your social connections will set it apart.
Dating expert Lisa Holden says the inherent problem with dating apps is that people become addicted to the sheer quantity of candidates available and lose focus on quality. Facebook can solve this issue, since they have access to your social network, creating more meaningful, friend-forward connections. "The Facebook-for-dating idea is a great one because it brings a sense of reality to the pool of romantic prospects one really has out there. Your social connections can only be so broad so it puts some parameters around how many friends of friends are actually available to you," she explains.
Facebook might have to build trust.
Facebook has been in the news lately, and not for positive reasons. Since many people doubt how secure and private their information is, Holden says the popularity of a dating functionally may wane if people are anxious about how their information will be used. "If Facebook gets this right, in terms of privacy, accuracy of matches and intelligent use of the data it collects, the company has the power to reframe how people meet one another," she continues.
It might be a hit for the 40+ crowd.
Kirkwood predicts Facebook's Dating App will in fact find success, and most significantly with the 40 and up crowd. Especially since they will air on the side of serious and Facebook already has a strong following in this age bracket, she notes it might solve the 'How do we meet people today?' question. "This dating app may provide a safety net as we explore never before options for love? And most importantly, it offers hope and a reprieve from loneliness so many feel as this vibrant generation ponders their heart's question, 'Maybe I can still find love at my age?'," she adds.
It might make it too easy to date.
Fun fact: Facebook limits 100 searches a day on their site. But if you've ever spent an afternoon fiddling around with Tinder, you know it's mindless it can be to sort through hundreds potential matches. Kirkwood will be curious to see how Facebook limits—or doesn't restrict—matches in a day, since it seems as if they can provide a near endless stream of singles. " With this app, others will be permitted to search those who do not have a dating profile. I'm worried this dating app will only escalate this annoying part of my Facebook interaction," she shares.
Bottom line: It's worth checking out.
Holden says given Facebook's recent privacy issues, she'll tread lightly on the release of their dating app, but will still try it out. After all, mostly everything Zuckerberg touches turns to gold, so why not see if he can point cupid's arrow and strike love?