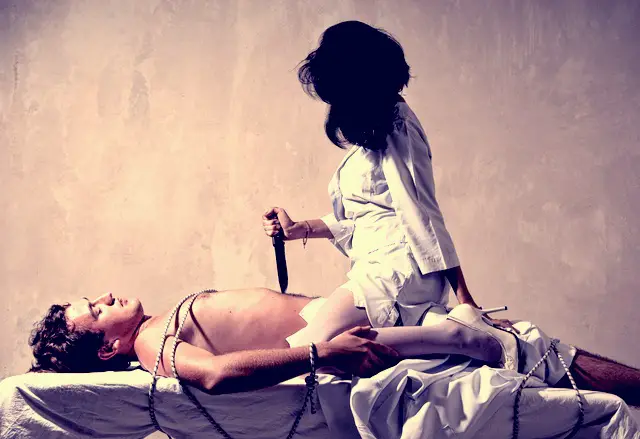 When you're in a relationship (or even dating around), you've probably thought to yourself a few dozen times: If only I could read her mind. This is true when she's saying the 10th crazy thing of the day — but also in the bedroom. This way or that way? Harder, faster, neither or both? This spot or another? Is that 'Oooh' a good one or a bad one?
In an effort to dive into the x-rated portion of women's brains researchers asked women about their fetishes and published the results in the Archives of Sexual Behavior. And yes, they appropriately called it: ''Kinky Women Research Study.' After surveying 1,580 women about 126 erotic and sexual behaviors, study author and relationship therapist Jennifer Eve Rehor, M.A. concluded some unsurprising but super-strange, out-of-this-world discoveries.
Here are some interesting findings — and soundbites from Rehor's interview with Men's Health.
Most women dig spanking, bondage and biting
If you've been with a lady who gets turned on by a consensual smack here and there, that's pretty normal, since 85 percent reported it as enjoyable. Another 85 percent were fans of giving, receiving and observing G-rated bondage. Does your girlfriend ever playfully nibble you? It could be that she's in the mood, since 75 percent enjoy biting their lovers.
More than half like fire play
We're not exactly sure what this means — but apparently, 54 percent of women are into it. Our best bet is that it involves some sort of oil pouring or perhaps, a room filled with candles? We hope it isn't burning of the skin (especially the foreskin).
But then it starts to get weird. Almost 54 percent like "fire play"? What in the actual hell is fire play? (Burns are painful enough, but a burn on your balls? The mind boggles.)
Knives are a turn on, maybe
Never have we ever considered knives to um, be kinky, but  38 percent of women were into it. Rehor set up the scene for in an interview:  "A way to set something up would be, you show your partner a really sharp, scary knife. And then you blindfold them.You lay them down. You put that really sharp, scary knife aside, and you get like a pie server. Something that's got like a rounded edge. But it's made out of metal, so it's going to feel cold."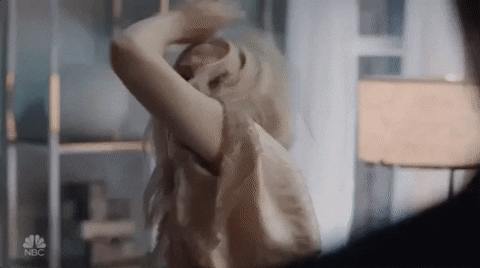 Cross-dressing and blood can be part of the action, too
Another 36 percent are into blood (ew). Rehor explained this type of interaction sort of like getting inked. "When you get a tattoo, there's a little bit of bleeding that's involved. It's similar to that. You're taking a really sharp razor and cutting, but just enough to get a couple drops of blood." And a whopping 35 percent like the idea of forced cross-dressing. We're not sure if that's giving or receiving, but either way, it seems like an interesting way to put on — and take off — clothes.