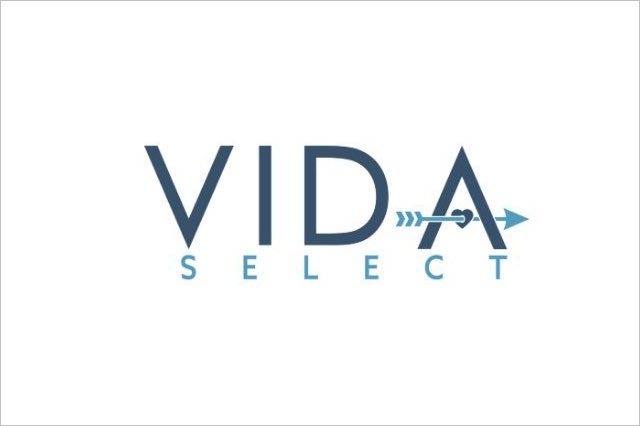 Our Rating
Pros/Cons From the Experts
Fast Facts

Number of Members

: More than 5,000 clients since they started

Founded

: 2009

Countries Available

: Any Spanish or English-speaking country (or a single that can speak one of those two languages) Along with the US, they've helped people in UK, Australia,

Berlin, Budapest, Kiev, Moscow, Dubai, Tokyo, Osaka, Hong Kong, Beijing, Singapore, Mexico City, and Medellín.

Men/Women Ratio

: N/A

Price

:

Packages can range from $695 a month for 2-6 dates, to $1,295 a month for 6-12 dates.
Online dating, while incredible in many ways, can be a time suck. When you're already short on time to begin with, it makes it next-to-impossible to spark an interesting conversation with someone and find a strong match. See? Swiping left or right is half the battle; dedicating time to chatting and planning is really the hardest part.
That's why VIDA exists. Considered one of the best virtual dating assistant services out there, VIDA helps seeking singles through the dating process — each and every step of the way. Think of it this way: They help build your online dating profile, break the ice with potential matches, and figure out the first date details. The rest of it — the important stuff — is up to you. 
The thought of having someone else — a mere stranger — initiate a conversation with your potential soulmate may sound terrifying — and rightly so. Luckily, Vida seeks your approval before they send any messages on your behalf. Along the way, you and your virtual dating assistant will develop a relationship of your own, so they'll have a better understanding of how you actually speak, making initial conversations with your matches as organic as possible. 
And since the virtual dating assistants are trained matchmakers, there's a strong chance that you'll find your perfect someone. In fact, reportedly 99.6 percent of VIDA clients get dates and 78 percent turn those dates into serious relationships within 3 and a half months.
Interested in giving it a try? Here's everything you need to know about VIDA: 
How to Sign Up
Unlike other dating apps on your phone, VIDA requires more thought and care upfront, which is why it's best to sign up on your laptop or desktop. Before you fully commit (It's pricey, after all), schedule a free 20 minute strategy session to get a feel of their offerings. If — and when — you're ready to move forward, take a short 11 question quiz about your likes, dislikes, wants, and needs to help match you with the right dating assistant. The quiz also covers the basics: location, relationship status, dating preference, and even annual salary.
It's a waiting game from here on out: Soon after, VIDA will reach out to you for a free consultation before you decide which package makes the most sense for you. Within a week of signing up, VIDA aims to have you set up on two to four dating sites that best fit your needs — and then it's off to the races! 
What to Expect
A virtual dating assistant isn't a matchmaker — but it's also not a BFF that helps you swipe right or left after a few too many glasses of wine (psst, you have that already). The difference: VIDA helps you find love on your own terms (and theirs, kind of). While the hands-off approach of VIDA may sound great to you, there are also some negative aspects that should be considered. Here's the good and bad, according to April Davis, owner and founder of LUMA, a luxury matchmaking service:
Pros

and

Cons

from the experts
Pro

: Dating no longer feels like a time suck.

VIDA claims that their service gives clients at least 10 hours of their life back — and Davis can see why: "Having a dating professional allows you to shave a significant amount of time you spend on dating because they will manage your dating profile, choose matches, and even ghostwrite conversations for you." The virtual dating assistants use their expertise to prioritize perfect matches, instead of wasting their — and your — time on potential misses. 
Pro

: The chances of finding true love are high.
Because a 78 percent success rate says something. Success, however looks different to everyday: For some, it's the mere interest to get to know someone better and for others, it's solidifying a future together. Either way, the in-depth matching system by VIDA aims to achieve whichever version you're looking for. 
Pro

: You'll feel confident with the matches they choose.

Nothing's worse than amping yourself up for a date that you know will be, let's just say, far from beneficial. The difference with VIDA: Virtual dating assistants are looking at every profile and conversation with eagle eyes to set you up for success. "They're savvy when it comes to how to reel in a great date, but they also know a fraud when they see one," Davis says. "There are estimates that say 1 in 4 dating profiles are fake and scammers. By having a professional manage your profile, they're going to eliminate most of those fakes from getting to you."
Con

: It's deceiving to future matches.

Let's face it: Even if the virtual dating assistants know you well, they aren't actually you. That means that the first interactions "you" have with a potential match are on their terms and really, in their words. "If the dating assistant is charming and converses with the other person in a particular manner and later on the actual client takes over with a whole different persona, it could be confusing and inconsistent," Davis explains. Not to mention things might get complicated once you're a few months into the relationship and nonchalantly mention VIDA… 
Con

: It comes at a cost.

Most dating apps are free, or at the very most, have an in-app purchase equivalent to the price of your morning coffee.Others like eHarmony are more expensive, with monthly rates starting at $19.95. And sure, VIDA may be less than some premier matchmaking services, but it's still incredibly expensive. "If you have the luxury of having that type of money to spend then it is worth it, but if you do not, it might be best to hold off until you are comfortable enough to spend such a large amount," Davis advises. 
Con:

Daters never really learn how to date.

Just like everything else in life, you learn by doing. So, what happens when you let someone else do all the work for you? Exactly. In the case of virtual dating assistants, theye help initiate conversations with matches but then, the rest of the work is up to you. If you lack conversation-building and dating skills, then all of their hard work may be for nothing (sad but true). "Instead of a dating assistant giving their clients the tips and advice they need to improve their approach, they are doing the work for them and in doing that, they are stunting their client's growth in dating," Davis adds. 
What Users Are Saying
"I u
sed to think I was cursed to attract only the creepiest guys, wondering why can't I just meet a normal, cute man? I had no idea a great profile would do all the hard work for me and introduce me to all these guys who are fun, attractive, and interesting. I can definitely say it's made a huge difference because I've already met 2 Keepers in the first 2 weeks with my new profile!" –
Karen H
"VIDA absolutely blew me away with their level of service. Bottom line: you have no idea how much time you waste searching, emailing, winking, etc. VIDA did it all for me, even setting me up the dates with the kind of women I REALLY wanted to meet! They took the time to truly get to know me, and the communication and follow up was spot on. I highly recommend it." –
Chan W
"I was
a little skeptical at first because I am very particular and I had very specific requirements regarding the type of person I wanted to meet. But VIDA came through, and I have met a lot of great women. I discovered it's much easier to be selective when you have options. I'm now exclusive with one of the women I met through VIDA. Excited to see how the relationship evolves!" –
Kevin R.
Tips for Success
If you're going to take a chance and splurge on VIDA, then you should have all the tools to put your best foot forward. For any new VIDA users, Davis shares certain strategies and advice to make the most of your experience. 
Know what you're getting yourself into.
Take advantage of the 20-minute consulting session to get a better idea about what VIDA can provide. Ask as many questions as you can about the profile-making and matching process. "This will help you in knowing what to expect and in return will help you to be more prepared and make the dating process smoother and more pleasant, Davis says.
Be open.
You and your virtual dating assistant have the same goal: to help you find true, committed love. With that being said, your virtual dating assistant may have different methods to help get you there. As long as it's in line with your beliefs, trust them. "Chances are, you are using a dating service because you haven't had the best of luck finding true long-lasting love on your own," Davis explains. "A dating professional's job is to turn your luck around and make you successful in the dating world."

Datezie may receive a portion of revenue if you click a link in this article and buy a service or product. The links are independently placed by our Commerce team and do not influence editorial content. To find out more, please read our terms of use.