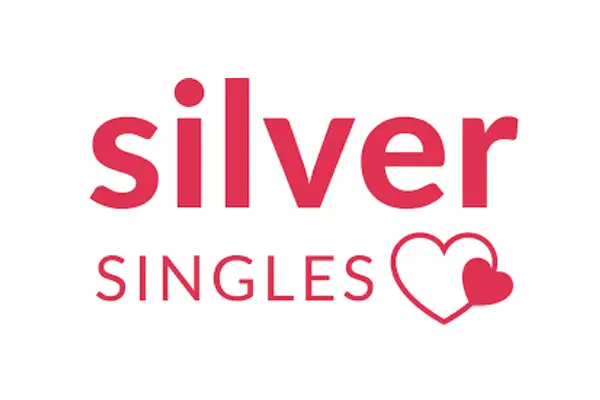 Our Rating
Pros/Cons From the Experts
Fast Facts
Pros Cons


Number of Members: 800,000 Worldwide, 100,000 from the U.S,. 5000 daily logins

Founded: 2002

Countries Available:United States, United Kingdom, Canada, Australia, France, Germany, and more.

Men/Women Ratio: 44% men/ 55% women

Price: Free to download, but to use all the features requires a membership: $49.95 per month for a three-month membership,$37.95 per month for a six-month membership, $27.95 per month for a 12-month membership.
It's true: There are so many fish in the sea, no matter how old you may be. Whether you're divorced, widowed, or still single after all these years, Silver Singles aims to be the best senior dating site to help anyone 50 years and up find true love (or a night of romance, at the very least). Especially if the age of your partner is important to you, this 17-year-old dating website ensures that you're paired up with someone who's just as old, wise, and well, silver-haired, as you. (Get it?)
For 50+ singles looking for a serious relationship — marriage or otherwise — it's an investment, that's for sure. To really take advantage of what the dating website or app has to offer, a premium membership, starting at $24.95 a month, is required. But hey, if there's anything worth spending money on, it's your future soulmate, right? Silver Singles says so.
If you've considered joining this well known dating destination, here's everything you need to know and what to expect when you start the courting process. 
To become a member, you can either download the app on Google Play or iTunes, or sign up on their website. (Psst: The website is way more user-friendly!) From there, create an account with your email and password. Next comes the most time-consuming part: the personality test. Before you even write your bio or select your profile picture, you must answer questions in this 15 minute (give or take) test. Most of the questions are fairly standard, covering everything from your education level to your previous relationships. Unlike other dating site, there are a few curveball questions like "Do you sleep with your window open?" or "Who pays on the first date?" The objective is to ensure the app — and your future partner! — get to know you, inside and out. 
Once you finish the personality test, you're prompted to complete your profile. Here's the catch: You can actually move forward without selecting a photo or describing yourself. But if you're actually hoping to up your chances of finding love, take some extra time to personalize your profile. Silver Singles is all about showcasing the personalities of members, which is why they showcase members freely written answers on profiles. Those profiles without photos are less likely to get a 'yes', and without a detailed description, how will anyone know what your values are? We say the elbow grease is worth it. 
Before you see your pool of matches, you'll be asked to select one of the three paid membership levels for a more complete experience. Of course, you can skip past this but you'll soon learn that everything (including matches and the ability to see other members' photos) comes with a price. 
In terms of sexual orientation, Silver Singles is fairly limiting. At the very beginning you can select your gender (female or male only) and what you're seeking (female or male, again). That means if you're bi or gender fluid, it may not be the best fit for you. 
Even if you're the target audience for Silver Singles, it may not be the right choice for you, depending on what you're looking for. That being said, because they've been around for quite some time and focus on one specific group of people, Silver Singles knows what they're doing. We did the dirty work for you so you can see if it's the best way to find your soulmate. Here's what we learned: 
Pro

: It has a very thorough matching system.

Silver Singles doesn't ask your typical questions. In fact, the personality during the sign-up process digs deep to learn more about your likes, dislikes, wants, needs, and most obviously, personality type. Think of it as the Meyers-Briggs test for dating. For each question, you're asked about how it applies to you and then what you'd look for in a partner. For example, if it was asking you about your level of education, the following question would ask about what level of education you hope your partner would have. Through this thorough (read: time-consuming) test, Silver Singles has a better idea of who you really are, which ups your chances of finding a solid match.
Pro

: The interface is extremely easy-to-follow and visually appealing, too.

Since this dating website is intended to be used by older folks, it has a very simple, easy-to-digest layout. There aren't any bells and whistles like you'd find on other sites. That means you can cut out the B.S. and get straight to the point: finding true love. 
Pro

: It has a specific focus: 50+ singles!

When using other dating sites or apps, It can be discouraging to narrow down the pool of singles to only find, say, 10 people in your age bracket. And if you're 50 and up, it's even tougher. Silver Singles is one of the rare gems that actually targets one specific age group, so that you know exactly what you're getting when you sign up.
Con

: It's a bit pricey.

Though the free version of Silver Singles allows members to take the personality test, see match suggestions, view other members profiles and send other members "smiles", the more robust paid version has features that take the experience to another level…for a price. To put it in perspective: If you opt for the 12-month membership, it'll cost you over $300.

That said true love may be priceless, and with the additional fee, you get access to all member photos, unlimited communication with other members, profile visit information, message read receipts and access to the mobile app and 20 extra wildcard matches daily.  but hey, that's still a huge chunk of change. Plus, it's a gamble since you never know what you're going to get until you splurge. 
Con

: The sign-up process, while thorough, is time-consuming.

Ya know those times that you grab your girls (and a bottle of Pinot) and drunkenly make dating profiles for one another? Yeah, Silver Singles probably isn't your best bet. The lengthy sign-up process requires a clear headspace, and more importantly, a clear calendar. 
Con

: There are limited matches, depending on where you live.

Some users complain that they were only left with a handful of options when it was all said and done. Sure, you'll probably have better luck if you live in a metropolitan area, but everyone else? Maybe scope things out before you invest your time and money.

"At 57 years in age, I feel more at ease on this site. I do yearn for the mid 20's again with the experience I now have attained through grace. Trusting I will discover a loyal, sincere female partner to support each other's faith and needs."

"People shouldn't have to pay to test out this app in attempt to meet their soulmate. Blurry pictures? And you can't see the messages unless you have premium? Don't bother with the app unless you're willing to pay monthly." 

If you're 50+, single, and ready to find your forever person, then sign up for Silver Singles. It won't take any more than 30 minutes tops. Once you've completed your profile, follow these tips to better your chances (and if you end up finding love, let us know):
Stick to the website.
A lot of users complain that the app is glitchy. Plus, to get full access to user profiles, it's recommended that you use the Silver Singles site. Instead of messing around with a crashing, faulty app, go straight for the website — and stay there … until you find love.
Take the personality test seriously.
Silver Singles gives you this test for a reason, so use it wisely. Make sure your answers are genuine, especially when the questions are geared toward your wants and personality. In fact, you should immediately feel drawn to one answer for most questions, so just go with your instinct.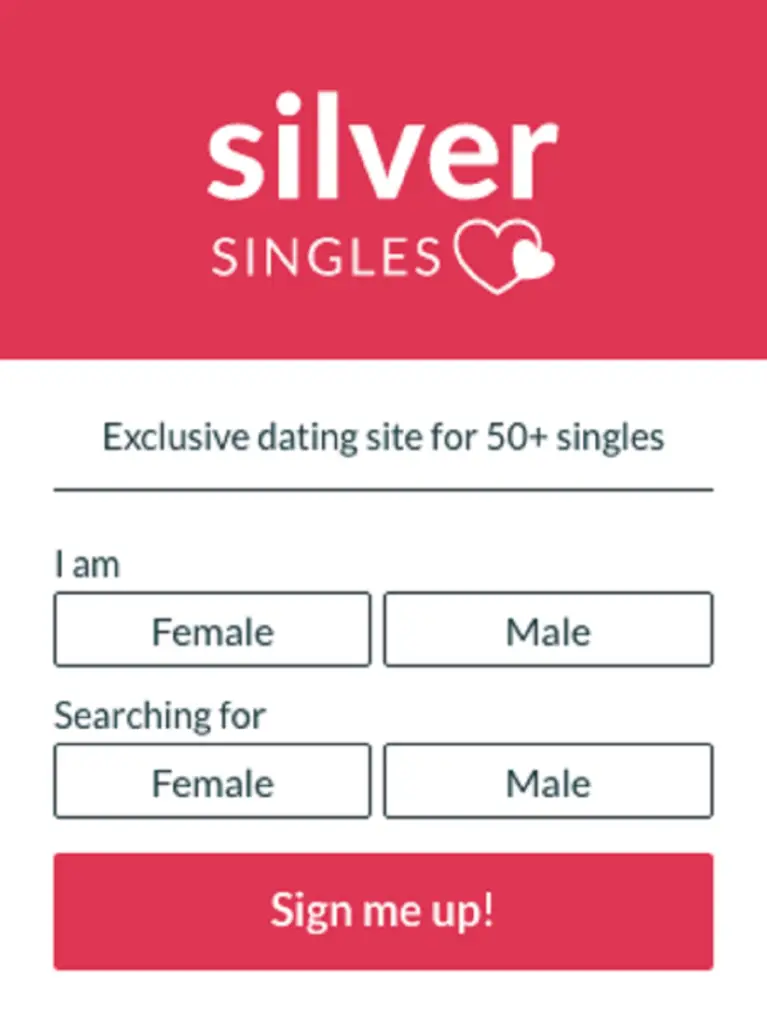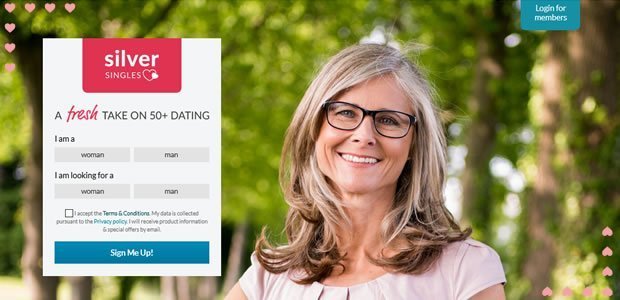 Visit Silver Singles
Datezie may receive a portion of revenue if you click a link in this article and buy a service or product. The links are independently placed by our Commerce team and do not influence editorial content. To find out more, please read our terms of use.