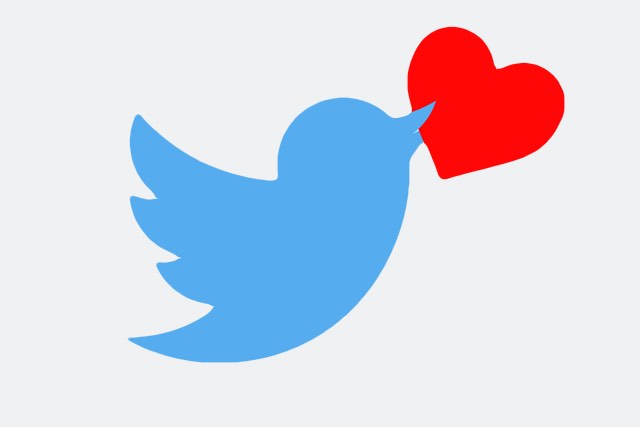 We honestly aren't trying to complicate things…it turns out the love of your life might not be on Tinder, Match or Bumble after all,  but instead on the very platform you turn to to check in on the state of mind of world leaders (amongst other things of course…you still use Twitter….right?)
According to recent insights shared by Twitter United Kingdom, the social media platform is becoming a hub for romance. Their data suggests that around half of the users have met a friend through social media (this includes Facebook, Instagram and others), while one in 10 have used Twitter to connect with a potential love interest. Furthermore, a whopping one in five would be open to the idea, especially if it meant less interaction on Tinder, Bumble or other time-wasting swiping apps.
In the spirit of not spreading fake news, it's important to remember Twitter released this intel so it's probably a bit biased. Even so, if you follow along the hashtag #WeMetOnTwitter, you'll find lots of sweet, surprising and romantic how-we-connected tales from users, including ones that ended in marriage, families and lots of adventures.
If you've grown weary of logging in and thumbing left and right without much success, utilizing this little bluebird destination could be a solid option for you. To consider your options — and trust us, there are plenty! — it doesn't take much to get started. Here, a few helpful tips for tweeting your way to forever-and-ever (amen):
Update your profile.
Much like you'd scribble what you're looking for in your bio section of any dating app, do the same in Twitter. This alerts hopeful singles that you're on the market and you're open to connecting to like-minded folks.
Be smart about your photo.
Yes, it's teeny-tiny at first glance — and especially on mobile. But, on desktop, you can click to enlarge. Make sure you have a photo that shows your face, full-on, with a big smile — and preferably, doing something interesting.
Follow the hashtags
There are a few hashtags that tend to trend for sourcing dates, so hop on the conversation by following along. These include #singleontwitter #twittersingles #datingontwitter, and others.
And when you're ready to connect? You know how it goes: just slide right into the DMs and hope for the best.