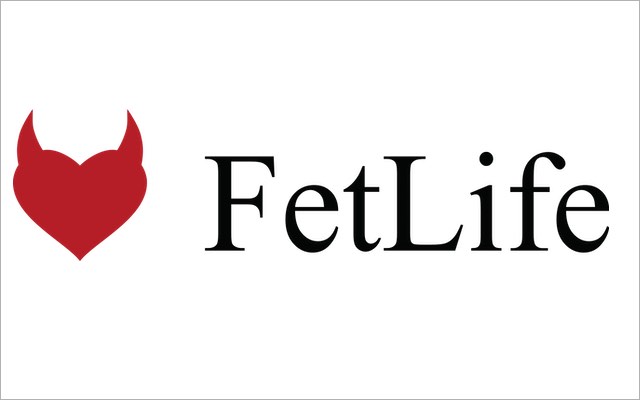 Our Rating
Pros/Cons From the Experts
Fast Facts

Number of Members:

8 million worldwide, 4.5 million in the United States

Founded:

2008

Countries Available:

United States, Canada and Europe.

Ratio:

  75% men, 25% women

Price: Free to sign up, but you'll need to pay for full features; $30 for 6-month membership, $60 for 12-month membership, $120 for 2 year membership, $240 for lifetime membership
Everyone has their kinks — and FetLife is one of the only websites that lets you put your fetishes and fantasies first. While you might find the occasional BDSM fan on popular apps like Tinder and Bumble, the only way to guarantee that you get your kinky fix is by joining FetLife, "the social network for the BDSM, fetish, and kinky community." It isn't for the faint of heart: The 8 million members wear their hearts — okay, sexual desires — on their sleeves, which means there's no way you can be shy about your own wants, needs, and fantasies. 
But let's be clear: FetLife doesn't follow an algorithm like other hookup apps or dating sites. In fact, it's goal isn't to help match you with your soulmate; It loosely follows the Facebook model to give you a social community that supports your fantasies, no matter how out there they may be. Once signed in, you can join discussion groups pertaining to your interests (leather play, for example), chat with friends, and post public blog entries.
If you're interested in indulging in your own kinks, find out everything you need to know about FetLife:
How to Sign Up on FetLife
FetLife wants you to get what you want, when you want it, so they make the sign-up process extremely quick and easy. Head straight to the website, provide your email address, and fill in basic information, including your nickname, gender, sexual orientation, role, birthdate, and location. While you don't have to provide any payment details during the sign-up process, they require a SMS confirmation stage, so you have to keep your phone handy throughout the sign-up process.
What to Expect from FetLife
Especially if you've never immersed yourself in the BDSM or kinky community, signing up for FetLife may feel intimidating. But really, you make the experience: There are discussion groups and users interested in just about anything, which means you're bound to find your place. If you want to be fully prepared before you dive in (we feel ya!), find out what you can expect: 
Pro

: It's easy and free to sign up.

Within minutes, you can sign up and be on your merry way. FetLife doesn't ask you a laundry list of questions about what you're looking for — they simply take the basics to create a profile for you, and then let you have fun. The SMS confirmation may add a minute or two on to the total sign-up time, but it's worth it because it screens out bots to ensure a more authentic experience. 
Pro

: You get your money's worth.

If you're on a budget, you can get everything you need from FetLife without paying a dime. The membership options, which start as low as $30 for six months, are actually ways to show your "support" to FetLife through monetary donations. With a membership, you'll unlock certain privileges like the ability to design your feed, view the most loved photos, and look back at all the content you've loved. 
Pro

: It's very niche.

As a whole, FetLife covers a wide array of kinks and fetishes. As you familiarize yourself with the website, you'll be able to find smaller communities that hone in on your specific interests. Or you can hop in and out of discussion groups to see if you find something else that catches your eye.
Con

: The app isn't available for all users. 

Even in 2020, FetLife hasn't found a way to make their app accessible for everyone. As of right now, the app is only available for Android users and must be downloaded through an additional (er, sketchy) site. That means, you can't just turn to Google Play or the App Store for a mobile experience. 
Con

: Many users don't show their faces.

FetLife doesn't require users to have public photos, which has one drawback: It may be harder for some users to connect with those who don't provide a visual. But at the same time, no one wants to explain to their neighbors, coworkers, or ya know, kid's teachers that they have a foot fetish. 
Con

: It's been at the center of public scandals and lawsuits.

While FetLife has strict guidelines about what's allowed on the site — no incest, animal cruelty, and racial slurs, for example — there are allows a few members who take things one step too far. FetLife has been linked to a highly-publicized kidnapping in 2017, and several cases of abuse over the years. Proof that sometimes kinks can go too far. 
What Users Are Saying About FetLife
"
As far as I'm concerned, Fetlife is a pretty great site for
kinky dating
. It definitely goes beyond a dating site and a social media site by artfully combining the two. Sure, there could be some improvements made… but this site is clearly low budget. Which is great for its users! Because that means there's not a lot of things that they're going to paywall." 
"
You won't find anything like it on other major online dating sites. If you're looking for a
Tinder alternative
, this is not the right place—really taking advantage of FetLife's opportunities requires significant engagement with the community. However, put the time in, and you'll find whatever
esoteric variety of pleasure you're looking for."
Tips for Success on FetLife
Now that you know the ins and outs of FetLife, consider if you're ready to explore your kinky side. If so, then follow these tips for success: 
Lean into your kinks.
Now is not the time to be a wallflower. As some might say, let your freak (read: fetish) flag fly, and be confident in your desires. You choose the role you play — literally — whether it's a dominant, kinkster, swinger, brat, and so on. Or if you've always had a urine fetish but been too afraid to act on it, you'll find plenty of other kinksters on FetLife into the same thing as you, so don't hold back. 
Engage with the community.
Remember: You don't sign up for FetLife to meet your one true love (but hey, no one's saying that won't happen). Unlike dating apps and sites, FetLife is all about community, and you're encouraged to immerse yourself into discussion groups, chatrooms, and public pages. Make the most of it by letting your presence be known, and engaging with as many people as possible. 
Datezie may receive a portion of revenue if you click a link in this article and buy a service or product. The links are independently placed by our Commerce team and do not influence editorial content. To find out more, please read our terms of use.