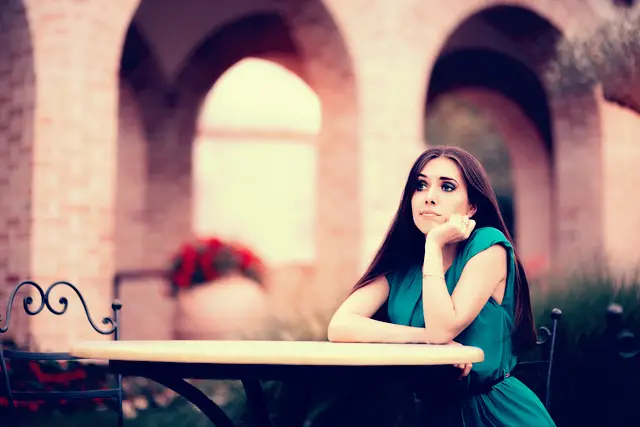 As if dating wasn't hard enough (it's not all rainbows, butterflies, and free dinners), we've discovered that some dating horror stories happen even before the first date. 
Is anything safe anymore?
Since communicating via text or a dating app is the preferred method of communication before meeting in person, a lot that can go wrong. You could be confirming which sushi restaurant is best for dinner, when all of a sudden, your potential suitor veers the conversation into Red Flag City. 
Whether you've had a bad date recently and need to feel a little less alone or you're just in the mood for a good laugh, these dating horror stories that took place before the first date should do the trick. 
Have one to share yourself? We'd love to add it! Email us here.
The awkward re-introduction.
Thanks to hashtags like #MyWorstDate and #DatingHorrorStories, we're able to find gems like this. 
While there's nothing wrong with being — or even dating — an Uber driver, it's a bit deceiving to not have someone be 100 percent upfront about what they do professionally.  
Now, if he were a pizza driver, things might be a bit more okay since dating them could mean free pizzas and, well, #PizzaIsLife. 
Suffice to say, we doubt he got 5 stars after this…
The Tardy Fellow.
"I (23F) have been chatting with this guy (22M) for not too long, but we agreed to hang out at an art festival as a first date. We agreed on a time, and we were texting throughout the day of the date. I told him that I had to go to the doctor that day and he offered to come with me. I declined because it was only for a follow-up and wasn't anything serious to be worried about. I thought that was a kind gesture, especially since it would be before our first date. So, the time comes around and I arrive at the festival. He sent me a text prior to the date stating that he was 'excited to meet me and that he would text me when he was on the way.' So, the time comes around and I'm there at the appropriate time. I sent him a text stating that I'm there. Few minutes go by, no response. So, I just go on by myself and enjoy the scenery/festival/nice weather.
 LO AND BEHOLD, he texts me an HOUR later, with some excuse saying that his friend had an emergency and had to go to another city, which was an hour and 20 minutes away and that he didn't expect to be there that long. He apologized, but I told him to not waste his time and make the drive because I was going to leave anyways. All in all, I had an amazing time by myself, but why even bother texting your potential date after being an hour late and not communicating beforehand that you were in another city and wouldn't be able to make it on time??
I'm just going to date myself for a while LOL. My time is just as valuable!" — courtneyg1107
The Fifth-Stage Clinger.
"I'd been chatting to a guy for a few days, and all seemed normal…until he got one got his friends to track down my Snapchat and message to ask why I wasn't replying to his mate. 'It had only been two hours since he sent his most recent text. He went mad accusing me of sleeping with other guys, saying that was why I wasn't replying to him. 'One – we've spoken on Tinder for two days, I'm not your wife so chill out, two – mate, it's been two hours, I have a life outside of getting with stupid Tinder boys, three – do your bloody dirty work yourself."
—
Tara
, 26
Talk about coming on a little too strong…
The Con Artist.
 "In 2010, I was active on online dating sites. I began exchanging flirty, private messages with a guy named Simon. By the fourth message, he asked for my phone number. He called and we had a lovely conversation. Funny, witty, caring. He checked off all the boxes. We set up a date for that Saturday. But then I turned to the Big G. I searched his name and found a couple disturbing things. Not only did he lie about his age by 10 years, but he was allegedly part of an identity theft ring!
Though he never seemed to be convicted, it was plenty for me to call off the date. Some people get turned off by the all-seeing eye of Google, but sometimes it comes up huge!" — Carnel
Honorable mention: The Rejected Model.
Okay, so this guy did make it to the first date. However, he didn't feel a connection so he cut the date short and went on his merry way. 
He figured everything was fine … until he began receiving these angry text messages.
Buckle in; it's a wild ride.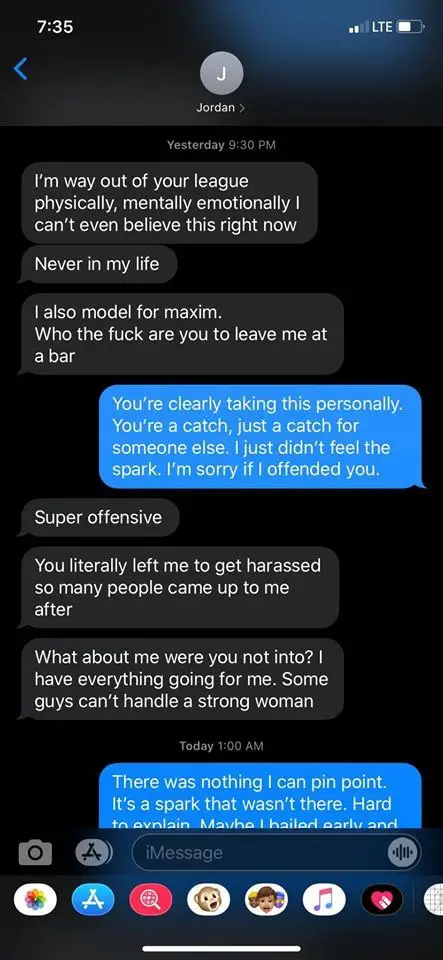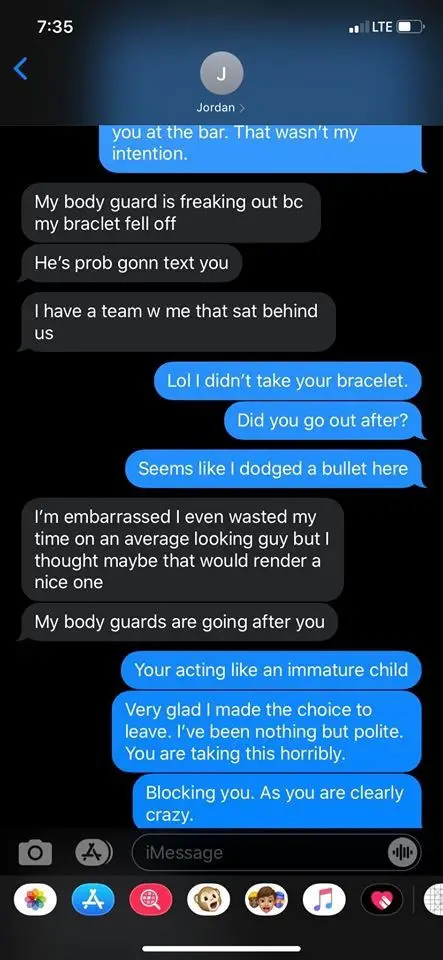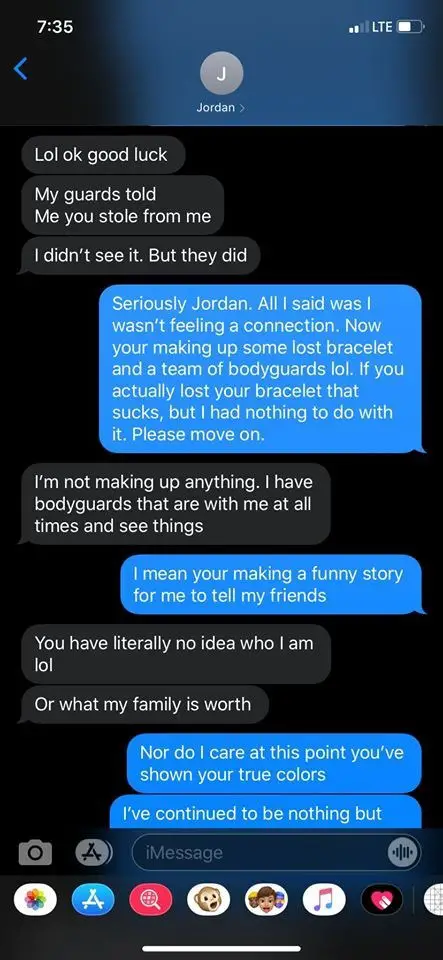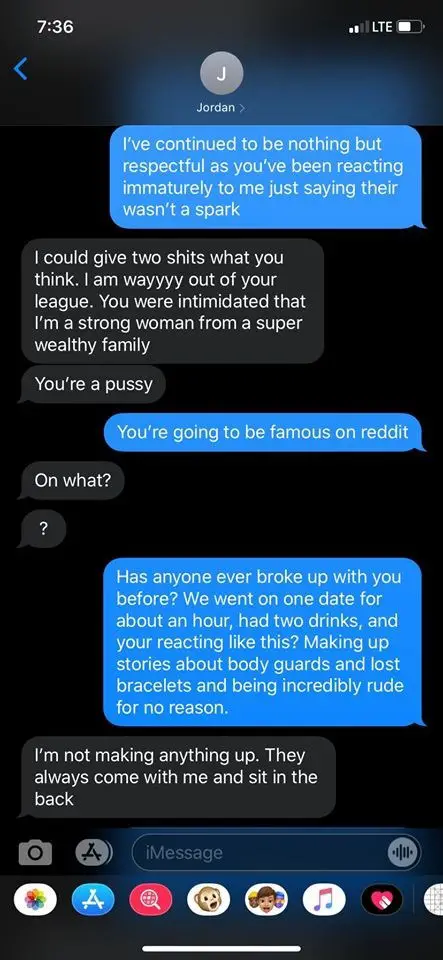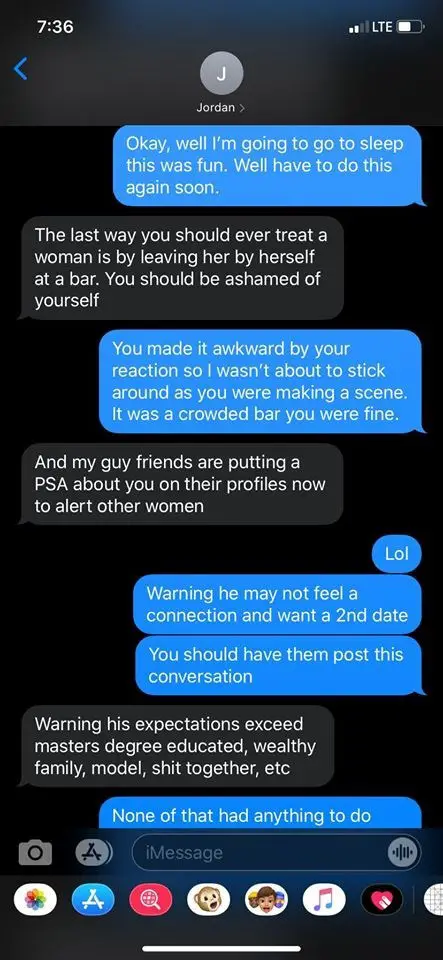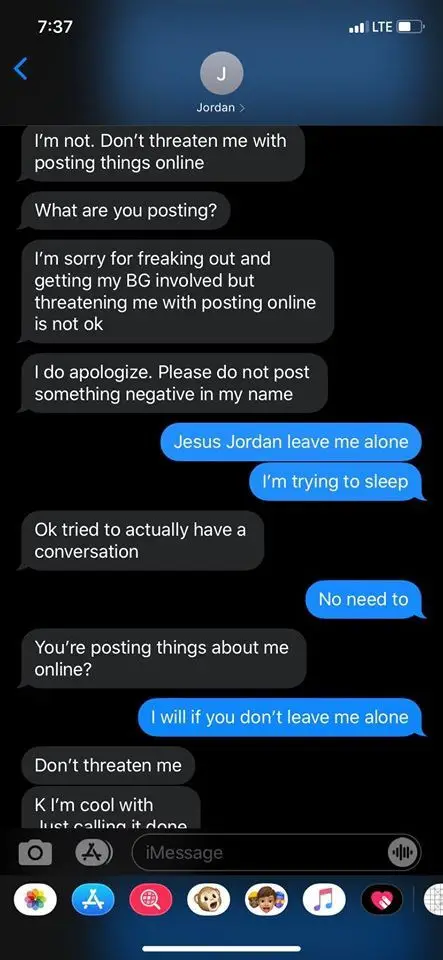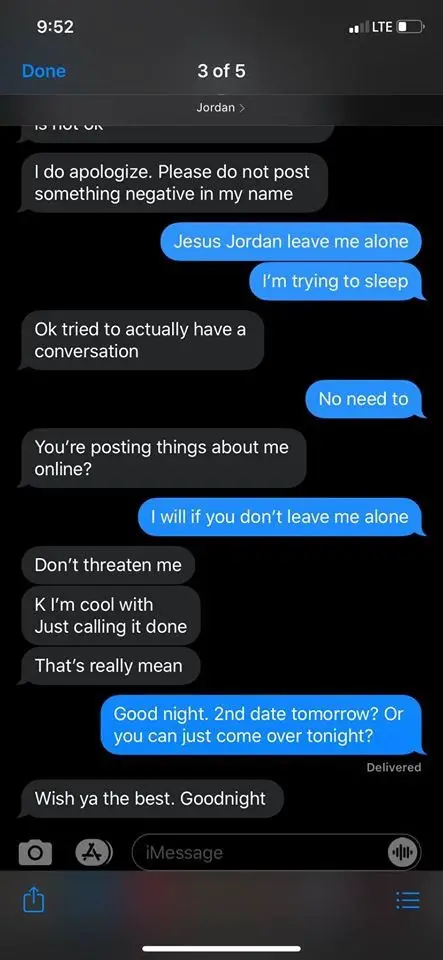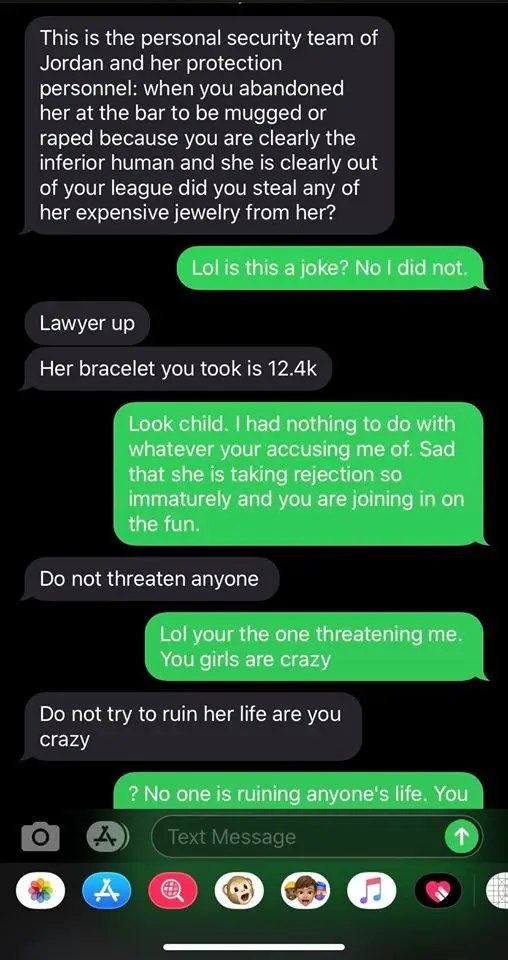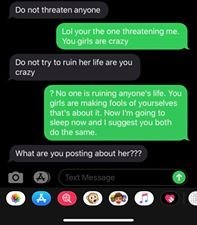 As if the whole thing couldn't get any worse, her "BODYGUARD" texted this poor guy.