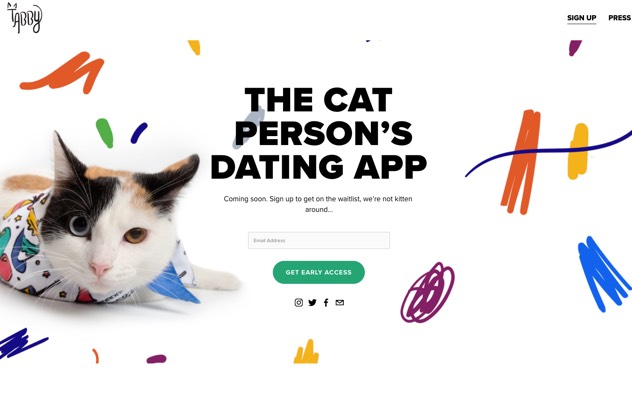 Ask any single cat-owner, and they'll riddle off the 'alone forever' jokes they've heard. For whatever reason, feline companions have long been a symbol of old maids who never found their one-true-love, but one dating app is out to change that. After all, just like any other pet, owning a kitty illustrates someone's ability to care for someone other than themselves. 
Can we get a 'meow' for Tabby? 
Founded by a pair of feline-fangirling sisters, Leigh and Casey Isaacson, Tabby is meant to be a destination for cat owners and cat lovers. In a press release they shared on their website, they explained users will be able to meet, plan cat-friendly dates, share videos, photos, and stories. And as an added bonus, Tabby users will also receive deals from cat-centric companies.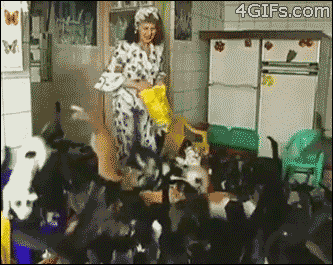 They're backed by some pretty impressive folks, including actor Nathan Kehn. Believe it or not, he is the proud papa to four kitties, and helped contribute to Tabby's first press release: "Cat is a lifestyle. They're an important, uncompromising part of our lives. Cat people are just as unique as the cats they love, but we understand each other. Finding someone who loves cats the way that you do is vital."
Part of the inspiration for starting Tabby was to help end some of the not-so-nice stereotypes about 'cat people.' As Kehn explained, many people think of kitty owners as introverts who would prefer to stay indoors and play with yarn all day. In reality, just like dog parents, cat moms and dads are as unique as their pets. If you ask Kehn, they are better suited for long-term, meaningful relationships, since they know how to earn trust and appreciate affection when it's briefly sent their way. 
Though Tabby will officially launch on August 8—appropriately, International Cat Day—you can join their waitlist now. (And psst: if you happen to have a pup, the sisters also have a dating app for dogs, called Dig, with the same purpose.)
Now we're just waiting for one about goldfish or plant parenting, and we may have nearly all bases covered!