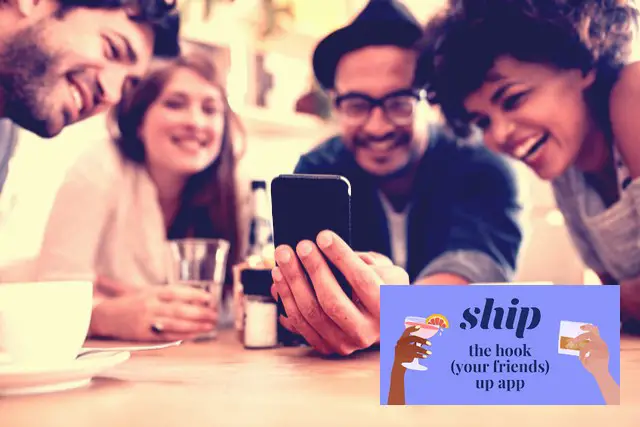 We all have that friend who complains about not being able to meet anyone he likes, but keeps dating the same 'ole type of girl. She's beautiful but flaky. She's in one day, she's out the next. You're bored of the infuriating dance, but he's still learning the steps. Now you can become his savior and take the wheel—or perhaps, if you're that dude, let someone take care of swiping for you. Enter: the latest dating app to offer an entirely new way to score love, Ship.
The three 20-something female founders of Betches partnered with the CEO of The Match Group to create this (ridiculously smart) concept that gives buddies and besties the opportunity to finally match their friends up with someone that could do 'em good.
How's it work?
After setting up an account with the basic information we're all used to sharing at this point—location, age, images, orientation and email—you can invite trusted friends to join and swipe on your behalf. Everyone you allow to be your personal matchmakers are put into a 'crew' group chat (think WhatsApp, but on a dating app) where they can talk about matches, give feedback to one another, and probably dish on that terrible person you dated three months ago.
You'll then be notified when a pal recommends someone for you, and if he or she likes you in return, you can strike up the conversation. Your crew can't send the opening line for you, but they make suggestions for what to say if you ask them nicely. So you don't like the person your friend picked? No biggie, it's easy to unmatch and keep the flow of eligibles coming.
Those behind this new download call it a game-changer, since it cuts back on much of the stress of sourcing first dates. After a while, dating fatigue sets in and you swipe 'yes' on anyone, out of boredom, desperation or frankly, entertainment. This doesn't create the best possible atmosphere to foster a relationship. However, when your friends step in—who maybe don't feel that same annoyance—they have a clear perspective you don't.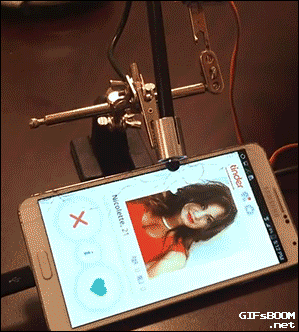 "Ship eliminates the pressure and anxiety surrounding dating apps and talking with a stranger because you have your friends cheering you on throughout the entire process," they shared in an interview.
So what do you think? We're hopeful for an app like Ship since it's increasingly more difficult in modern dating to be set up by a friend. And if you hang out with the same party of five (or 10) for a decade, your choices go from minimal to very slim pickins'. With Ship, your number ones don't have to actually know someone to set you up with them, and you get to use their instinct to your advantage. The app is still in its infancy, so give it a few months to gain a user base so your chances of finding love will be that much higher. And hey, it could take that many months to convince your friends to do all of the hard work of dating for you.
(Though, we bet your friend who has been in a relationship since 18 will be all about it since they steal your Tinder all the time. Right?)