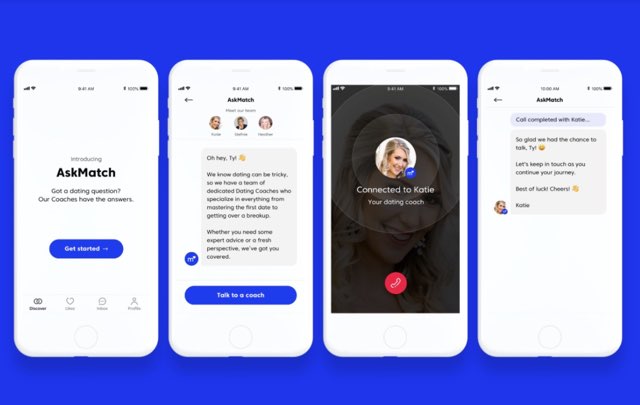 If you've ever chatted with your female friends about their dating lives, you've probably been amazed at how much they're willing to share. Generally speaking, men are a little more tight-lipped about dating issues they're facing, especially with other dudes. However, talking through your dilemmas is part of the process — and the inspiration behind a new dating service from Match.com, AskMatch.
How's it work? When you're stressing about what to wear on a first date, how to write your online bio or you're going through a tough time after a woman you liked ghosted or catfished you — you can ring up an expert. Whether it's a dating coach or online profile writer, they can chat, in real time, to help you out. This is usually via phone since Match.com has always encouraged a text-free dating experience, and encourages users to get face-to-face, ASAP.
While the service is free to all Match members, both male and female, the CEO of Match.com, Hesam Hosseini said their data so far has shown dudes are twice as likely to use it. This is probably because when the ladies are worried about matters tied to the heart, they text up their girlfriends.
"I think in general, men are half as likely as women to talk to family and friends about their relationships because they struggle with opening up. We see that women want a second opinion and validation for the path they're on, and men are just asking advice," Hosseini shared in an interview.
The concept behind this new addition is based on Match's growing millennial user base. As part of this generation himself, Hosseini says folks from their 20s to 40s have an expert for everything: the gym, nutrition, career, you name it. With this, you now have a dating mentor to reach out to when you want to talk about the messy, complicated hiccups of finding love.
Though you can only use AskMatch in New York City currently, it's expected to roll out to all other areas by 2020.