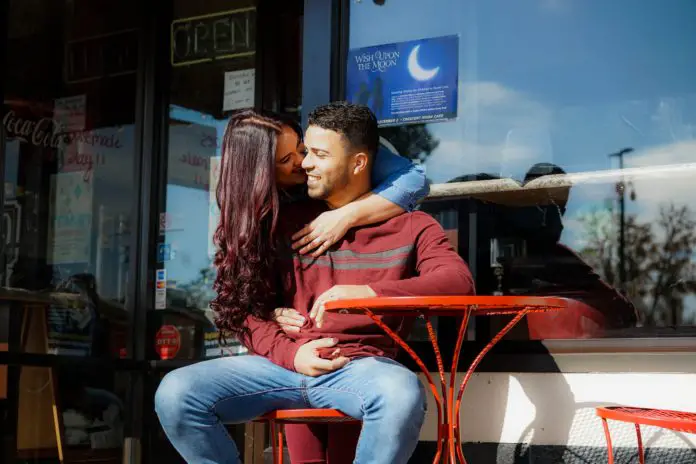 As if being single wasn't taxing enough — you're probably spending more than think you are going on dates. At least that's what one study of British bachelors and bachelorettes discovered. The dating app Plenty of Fish polled 2,000 United Kingdom-based users on their courting rituals and revealed their habits were not only time-consuming but rather pricey too. Here, a few tidbits to take away:
It costs more than $1,000 to go on dates.
When you tally together all of the dinner bills, happy hour meet-ups and coffee shop meet-cutes, Plenty of Fish found UK singles spend a whopping £1,349. This is based on a little over one date per month, with dates costing an average of £106.06 each time. Though gender norms are shifting, most of the time, it's still the dude who usually picks up the bill — especially on a first date — so it's reasonable to believe this figure applies to men more than women.
Presenting your best self is expensive.
Though it'd be wonderful if we all woke up without a single zit, messy hair and fresh breath — the reality is most mornings requires Instagram filters. To look — and feel — their best before meeting someone who could be the someone, British singles spend more than £60 on makeup, waxing, manicures, haircuts and clothes. Men also tidy up, but gals tend to shell out more to put their best face forward.
…and it takes time.
Fifty five minutes, to be exact. The study found that fixing up their look and ahem, researching the date and the meeting spot adds on an extra hour before the date even begins. If you go on a date a week, that tallies up to nearly four hours of primping and internet stalking alone. 
Men will book things more often.
And they'll spend more money. What does this mean? Because most of the time males are still tasked with picking a spot to woo a gal, they spend an average of £74.07 before the date even begins on tickets or experiences for two. Women also pick up the tab sometimes, but at a lower rate of £53.14.
… and they're more stressed about cash.
It probably isn't surprising that men are anxious about the amount of dough they're shelling out without knowing if it'll turn into a relationship or not. They found that more than one in 10 men admitted borrowing money before a date, while one in 20 have had their credit card declined. Even so, one in five believed it was worth it, since they don't want their date to have a bad impression on a cheap dinner or experience. Perhaps they shouldn't worry so much, since data showed it wasn't that important to women. According to one of the researchers Shannon Smith: "While we can feel under pressure to sweep new love interests off their feet with lavish date ideas, it's clear from our research that some of the simplest and cheapest activities can be the ones we enjoy the most." 
Bottom line? Try not to go into debt before you even know if the person is worth your money — and your heart.