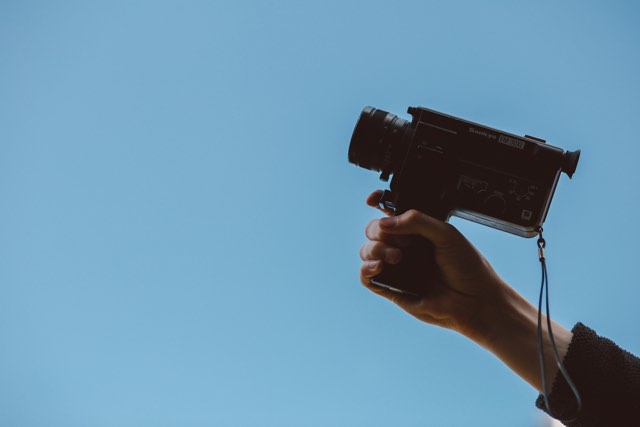 When you're single and wish you weren't, you'll try anything to meet the love of your life. And we mean that earnestly, since there's nothing worse than loneliness you can't seem to cure. But while reading do's and don'ts of dating online from a site like datezie, or taking advice from your buddies and putting yourself out there are all smart ideas… filming your date is um, dumb. Though we never thought we'd need to iterate the importance of privacy (and well, consent) — one dude filmed a first date, all in the pursuit of fame.
Here's how it went down: after being set up by a friend, a gal went to meet a could-be suitor. From their initial conversations, she could already tell he was #obsessed with social media, but didn't think he'd try and make their relationship a sensation.
She was wrong.
From the moment she arrived at the location of their date, he was videoing her, including when she introduced herself. After she sat down and they started to chat, she started to grow uncomfortable, especially when he kept urging her to pose for selfies. And each time she tried to rev the conversation, he'd check his phone, which was consistently going off.
Right when she was about to bail, this YouTubing-single suggested they play a '20 questions' game to get to know one another. She was hesitant — but he promised their convo would stay between them. So, she gave him a chance.
Again, she was wrong.
Fast forward to the end of the date when she receives a video link to his YouTube channel, where he posted the entire experience online. Her face was concealed but her name was mentioned many times, as well as her answers to personal questions — not to mention her car, complete with a readable license plate. Apparently, the guy hid his camera under a menu to record all the action.
The worst of it all, though? In his post-date follow-up text, he encouraged her to 'like' and 'share' the video. Cue the 'hell no!'
Unsurprisingly, the woman was furious and annoyed, eventually asking him to take the video down. Though this is definitely an extreme case, it is a friendly reminder to be mindful of what you post of other people on your social media accounts. Even if you're prone to updating your Instagram stories every hour, on the hour — others sometimes choose and value a more private life. It's tempting to brag about your classy cocktail or this person you're crushing on — but it's always better to ask permission before you hit 'post.'
After all, you want a second date — not a restraining order.