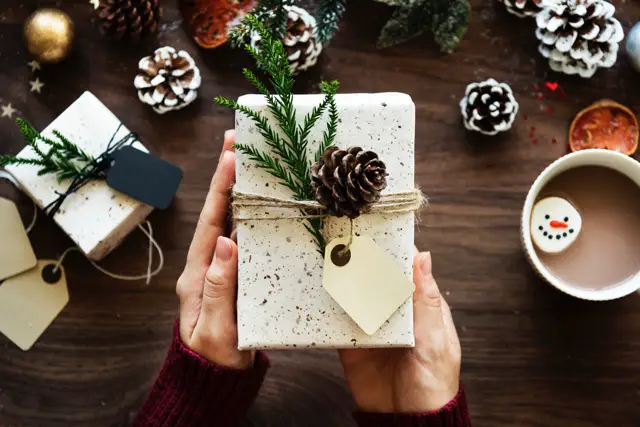 It's called the 'honeymoon' phase for a reason, and if you're lucky, it actually lasts until you walk down the aisle. The first year of dating is decked with tidings and joy, as you find yourself smitten over your new boyfriend or girlfriend. You look forward to nights in with Netflix, evenings out where you can show 'em to your friends and of course, you spend more time in bed than you do out of it. This love nest is an exciting period, as you both imagine what could be, all while trying to move slowly toward a serious relationship. This makes the holiday season brighter since you're finally not #alone at the kid's table… but also a bit stressful. You want to give your new love a gift that's meaningful and fun, without applying any pressure. Talk about a tall order for a santa whose head is floating above cloud nine, eh? Luckily, you don't have to think twice when you choose one of these gifts that say enough—but not too much:
For Her
A Different Take On Flowers…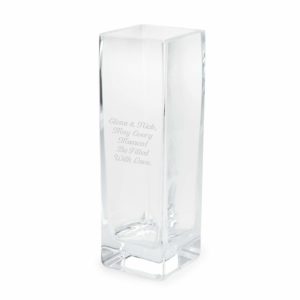 Things Remembered Personalized European Handblown Glass Tall Flower Vase with Engraving Included
If you've been taking her out for dinner and spending weekend with her, hopefully, you've surprised her with at least one fragrant bunch of flowers. Most women appreciate the old fashioned gesture, especially if it adds color to her teeny-tiny kitchen or bedroom. Take this garden-theme a step further by engraving a vase for the holidays. You can put an inside joke, your pet nickname for her or some other sweet inside joke. Unless you're saying ILY, it's better to leave that out—for now. Remember, the gift isn't complete without a fresh bouquet—and a meal you cooked yourself (or picked up).
A Way to Make Instagram Last…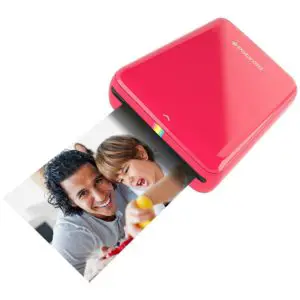 Polaroid Zip Wireless Mobile Photo Mini Printer – Compatible w/iOS & Android, NFC & Bluetooth Devices
Fess up: for most millennials—or frankly, anyone these days—a huge step in any courtship is when you make it socially public. Even if you haven't made it Facebook official, if you've posted an image of you and your partner on Instagram or featured them as a frequent guest star in your stories—you have some serious feelings for them. If your girlfriend is #obsessed with photos, this mobile printer from Polaroid takes your digital relationship and upgrades it to IRL. Consider also purchasing a frame and showing her how to use it in real time, as you express you're not only comfortable with her followers knowing about you—but that you'd like to hang out on her mantel, too.
A Way to Give Her the World…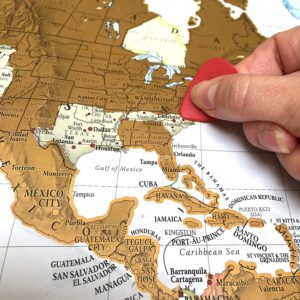 Maps International Scratch the World Travel Map – Scratch Off World Map Poster 
…well, sort of. If you've been dating for a handful of months and you know the relationship has legs, it's time to test your wings. Jet setting—whether across the country or the Atlantic—allows you to witness how well you problem-solve, how flexible you are and how in sync you are as a duo. By giving her this scratch-off map, you can explain your desire to travel with her, all while sharing your wanderlust bucket list. And hey, if this happens to be the gal that'll make up the miles—pun intended—you can scratch off the countries together for years to come.
A Nice Way to Start the Day…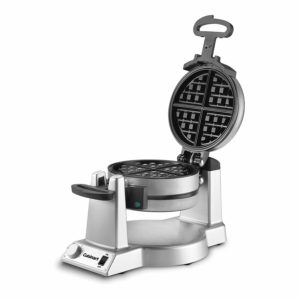 Cuisinart Double Belgian Waffle Maker, Stainless Steel
When you're single, Saturdays mean running errands, hitting up the boxing studio, grabbing a brew with friends—and often times, waking up alone. Boo. That's why it's so special when you finally meet someone you want to get up with in the A.M. and take the day slow. Whether you ahem, get in a different type of workout, cook up a storm in the kitchen in your jammies—or both—this private time for couples is usually when you bond after a busy week. Show her you want to spend many, many more mornings together by investing in a quality waffle maker. You should pair this with a kind note—and all of the cooking ingredients you need to whip up her favorite batch.
A Way to Say Three Little Words…

Kate Spade New York Idiom Collection "Heart of Gold" Bangle Bracelet
So technically it's your first holiday season together—but you've been digging each other for years. It's just during this lap around the sun, you worked up the courage to ask her out. You know it's going to be an important relationship in your life, and you're pretty positive she feels the same. If you want to tell her how you feel without making it too dramatic, consider this simple—yet poignant—bracelet from Kate Spade. Inscribed with 'Heart of Gold', it's a nice way to icebreak the conversation about your feelings and how lucky you feel to have someone just like her. It pairs well with an expensive bottle of aged wine—and a dinner for two.
For Him
A Better Start to His Mornings…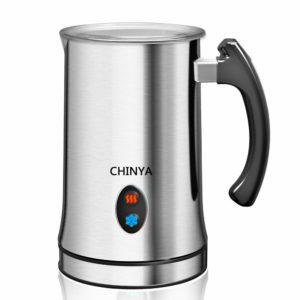 Milk Frother, Automatic Milk Steamer with New Foam Density Feature, Electric Frother with Hot or Cold Milk Function for Coffee, Cappuccino and Breakfast (Silver)
The only way you're incompatible? His super-corporate job requires him to clock in by 8 a.m., while yours is mostly work from home, and doesn't get going until 10 a.m. He usually jets out the door even earlier so he can pick up his $5 latte from the corner coffee shop, but now you can both enjoy a little more sleep with this at-home frother. Easy to use, it not only suggests you want to spend more time in bed with him, but that you're paying attention to what he loves. Win-win!
A Solution For Scatterbrain…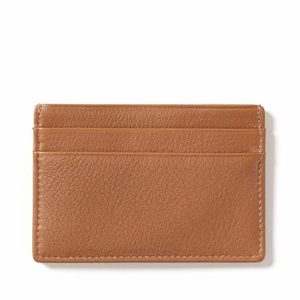 Leatherology Men's Slim Credit Card Case Wallet – RFID Available – Full Grain Leather 
Even though men are typically the problem-solvers who rely on logical thinking to get them through any situation, it's a myth women are all emotion and dramatics. Your new boyfriend might not fully understand that—quite yet—but when you gift him this slim wallet, you'll save him from… himself. Since he's super scatterbrained and always misplacing his wallet or needing to rearrange to make his oversized bill fold work, this leather beauty will come to his aid. For an extra touch, write a cute note to tuck into it, so no matter where he goes—he'll be thinking of you.
An Invitation to Stay a Little Longer…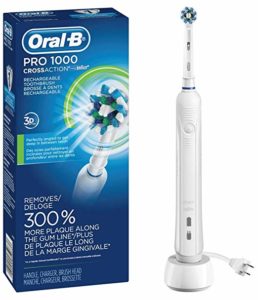 Oral-B White Pro 1000 Power Rechargeable Electric Toothbrush, Powered by Braun
Every new relationship has milestones: when you spend the weekend together. When you make it offish on Facebook. When you introduce them to your friends. When you stay the night—and leave something behind, knowing you'll be back. And when you actually acknowledge you should probably leave some items at one another's apartments to make it easier to sleep over and get to work. If you're entering the stage where it's serious enough to offer a drawer, perhaps start with a portion of the sink. Gift him this rechargeable toothbrush that's uber-trendy right now, and tell him since it's cumbersome to travel with, he might as well leave it. That, and a few change of clothes, and perhaps, his heart, too.
A Night In Together…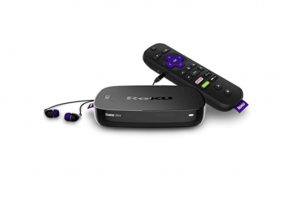 Roku Ultra | 4K/HDR/HD Streaming Player with Enhanced Remote (Voice, Remote Finder, Headphone Jack, TV Power and Volume)
Every relationship requires compromise: you dig those Hallmark Holiday movies, he's more of a football fan. You enjoy cooking shows, while he's much more interested in home renovation. But there's always the sweet spot in the wide world of streaming television where you meet in the middle and find a show you're addicted to. Hey, Netflix and HBO have been known to create a standard date night for couples of all ages, so if you and your new-ish boyfriend have found your fix, make sure you can always tune-in with this Roku device. This way, no matter which apartment you're bunking at, you can watch on the go.
An Artistic Take…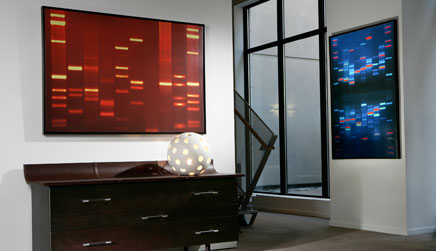 Though you definitely know each other's bodies intimately, it isn't exactly a sexy conversation to discuss your DNA and your health background that explains predisposed conditions. Even so, DNA-testing kits are viral right now, as they help people better understand the unique qualities of their systems. If your boyfriend geeks out over this info—and you find it adorable—consider turning his report into art. Yep: that's right, this company will take your DNA report and create a modern, sophisticated print that will be a conversation starter.
Datezie may receive a portion of revenue if you click a link in this article and buy a service or product. The links are independently placed by our Commerce team and do not influence editorial content. To find out more, please read our terms of use.