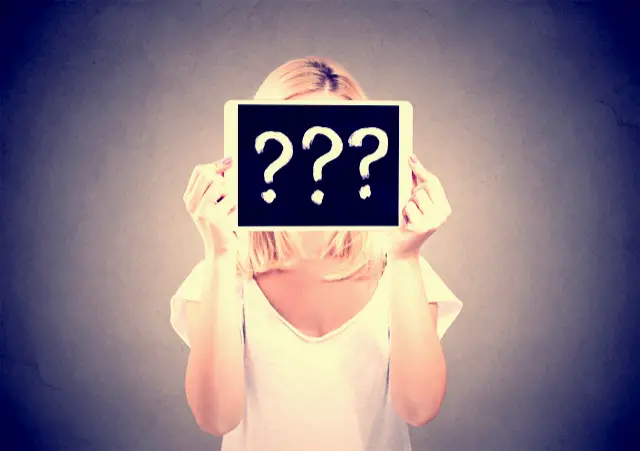 We've all been there. Thanks to a messy breakup, a stressful quarter at work, troubles with friendships or a mere lazy streak, we've packed on a few pounds. So instead of including an image from today on your online profile, you're tempted to use a different shot than your own. Or perhaps, you add a bit of hair on your head. Maybe you know how  to photoshopping to make yourself seem fitter. Everyone wants to put their most attractive self first when looking for love, but it's more important than ever to illustrate who you really are.
How come?
Well, according to a new study, our fake, or altered images aren't fooling anyone. In fact, consumers are more likely than ever to spot a characteristic that's off. This isn't surprising to dating pro Chris Vitale, who says in a digital world, detecting scammers is getting easier and easier. "Anyone who has been active on a dating site typically knows that photos of people on white backgrounds are often stock photos. Profiles that appear to be models in professional photos are likely stealing a real model's photo," he explains. "When a member's name and photo really don't seem to match up, there is a good chance the photo is fake."
So why do online singles still do this? And better yet, how can we build our confidence and display who we really are, flaws and all? Here, a quick guide:
Why do we do this? And why shouldn't we?
More often than not, relationship expert and author April Kirkwood, M.Ed., LPC says singles lack self-confidence and want to appear more beautiful or handsome to potential dates. It's a normal way to feel, but it's one that should be improved from the inward out long before we start looking for a partner. Since Kirkwood explains all relationships—especially romantic ones—are built on trust, and using fake photos breaks that from the beginning. "It's a waste of your time and embarrassing to say the least. Imagine showing up and looking like a complete stranger in the eyes of your date," she shares. "Life is short and it can be difficult to find that special someone without complicating it with seedy deception. You are one of a kind and there is someone hunting for someone just like you."
How can we pick better photos?
Instead of using one that's not real, put more effort into choosing the very best photos you have of yourself right now—not 15 years ago. Or with the help of airbrushing. Here, experts provide their best tips.
Include a full face and full body shot.
Vitale says even if you aren't happy with how you look, people want to know what you really look like. This includes showing off your pearly whites and bright eyes, as well as using one photo with the whole shebang. "Those with full body photos typically get 200 percent more incoming messages and more replies to their messages," he notes.
Consider a professional shot.
If you have the funds available (or a helpful pal on hand), celebrity matchmaker and relationship expert Bonnie Winston suggests having a professional shoot done—complete with hair, makeup and styling. "You don't have to look overly glamorous, you just have to look your absolute best. Good lighting and a good photographer are also imperative," she continues. "People are more sophisticated these days and shoddy, poorly lit, old-looking photos that don't do you justice, are handicapping you in the dating arena. Bring a few wardrobe changes to the shoot as well, so you can show several sides of your personality."
Do something interesting
When you think of someone you want to date, it's definitely not someone who sits around taking selfies every day, is it? That's why Vitale says to illustrate your many dimensions in your profile photos. "Think about wanting to start a conversation with someone. A great way to do this is to show yourself doing something interesting in your photos that demonstrates an aspect of your personality or hobby," he suggests.