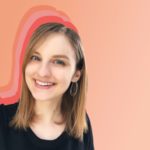 Practice and specialty
I'm a relationship educator, coach, and host of the Bad Girlfriend Radio podcast. My approach focuses on healthy relationship habits, navigating relationship conflict, and self-empowerment. With a unique background combining an education in Sexuality Studies and Sociology (BA) and training in Cognitive Behavioral Therapy and life coaching, I offer a holistic and versatile take on love.
Summary
I offer private, 1-on-1 coaching for women and couples through live video calls and/or email. I also offer relationship education such as through the Bad Girlfriend Radio podcast and online courses.
Business Address
Setagaya-ku, Tokyo, Japan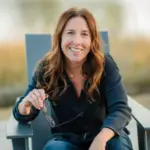 Practice and specialty
I'm a seasoned lifestyle coach who specializes in helping my clients build and maintain conscious, healthy relationships. I use my "Life by Design" principals to help my clients figure out what they want out of a relationship, and then how to cultivate that consciously and by design.
Summary
As a certified lifestyle coach through the Newfield Network and the Institute for Professional Excellence in Coaching, I'm a seasoned relationship coach who helps you create healthy romantic relationships.
Business Address
1055 Hutchison Lane, Wilmington, NC