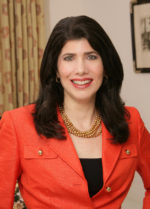 Practice and specialty
I am a licensed psychologist with a private practice in Los Angeles and a genuine love for my work. I have three degrees in psychology and over twenty years of experience. Some of my specialties include singles looking for love, couples counseling, premarital therapy, marriage counseling, divorce recovery, and widows and widowers. In addition, I have been interviewed and quoted by media including CNN, Nightline, VH1, E!Entertainment, Cosmopolitan, Access Hollywood, People, Psychology Today, and WebMD. I also am a contributing author to several books, and have been the psychology expert with my own regular column for two national magazines.
Summary
I identify my clients' "root" issues and replace their negative patterns, thoughts, and feelings with healthier ones in a comfortable, nonjudgmental environment.