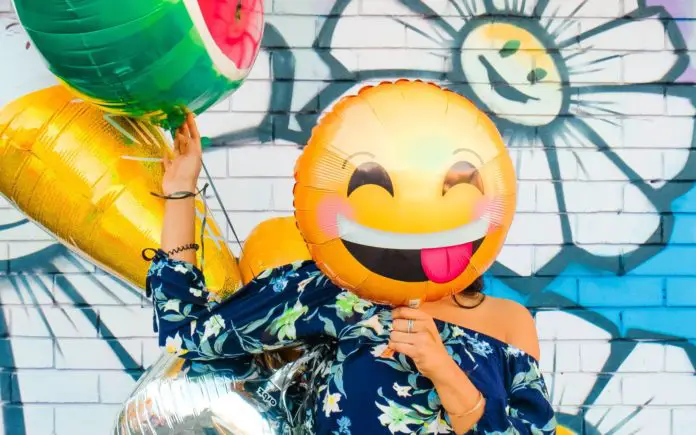 Another day, another study that claims to reveal all about finding love. Though it's a tough game out there, full of swiping, rejections, fatigue and exhaustion, there could be a way to strategize by resisting some cultural trends. At least, according to one United Kingdom-based study that asked 1,000 singles about what turns 'em off online. 
Conducted by Carphone Warehouse and dating coach and expert James Preece, this research took a look at common missteps within profiles that could be causing folks to miss out on true, true love. Though some of the data wasn't surprising — 51 percent liked jokes, for example — some of it was interesting. From saying "nope" to emojis and filters to other tidbits, here's what we dug in this Brit romantic deep dive:
Eighty percent of folks don't like emojis.
Though you probably already know (or at least we hope) not to use the eggplant emoji when you're hitting on a woman, any sort of graphic is frowned upon. In their research, they found that people are more turned off by emojis than they are of rude jokes. Perhaps because these faces and icons limit conversation, cause confusion or are perceived as childish? Whatever the case, wait until you're actually dating to send hearts. 
Eighty-seven percent don't like filters.
The visual component of your dating profile is a biggie — especially since many swipers only take a hot second to say "yay" or "nay." In their research, they found that 86 percent of people want a full-length photo, while 80 percent wanted to see photos of a could-be date on vacation. Nearly 77 percent crave images with pets (cue: puppy!), and one in three women would prefer to see a photo of a single dad and his kids. On the other spectrum, a whopping 87 percent of people claimed they wouldn't match with someone who used filtered shots on their profile. This means puppy ears, heart eyes, "pretty" filter and other images are a no-go.
Thirty eight percent could care less if you go to the gym.
A workout culture is definitely determined by location, lifestyle and individual preference, but this study found that gym selfies aren't exactly the best route to take. In fact, 38 percent of people said they weren't into folks who went to gym every single day. This could be because it send the wrong impression of their availability — or perhaps makes them feel insecure about their own habits. If exercise is important to you, perhaps try and weave it into conversation — without flexing the gun show. 
What gets an instant "no" from you when you're dating online? Share in the comments!