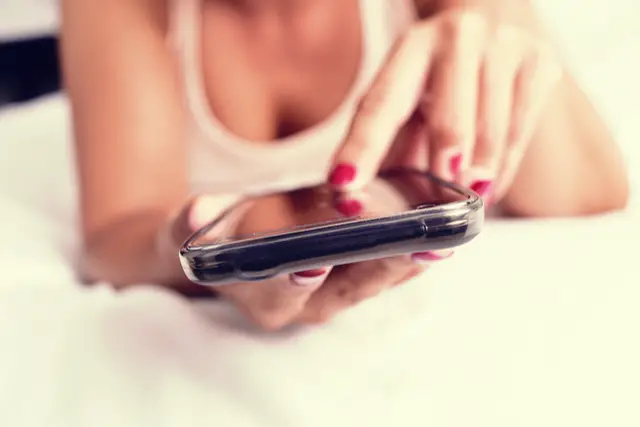 Whether your partner has to travel frequently for work, you're separated for circumstances out of your control or you want to tempt and tease your number one before you see him or her tonight, sexting can be a powerful—and erotic—tool in a relationship. Or frankly, with your no-strings-attached FWB or a new person you're seeing. If you're intimidated about putting your desires and fantasies into words, you're not the only one, since many people struggle with the concept of illustrating those things that turn them on the most. With practice—and the right match—YouTube dating influencer Shallon Lester says sexting is 'probably the best possible use of your cell phone.' "It is all about amping up the sexual tension one message at a time. It's dirty talk for the digital age," she continues. "But like any form of communication, it can be clumsy and cringeworthy, or so smooth it's practically an art form."
If you want to try the x-rated talent of your thumbs, here, experts walk you through the best sexting strategy—one blue bubble at a time.
First: remember everything is forever. And we mean everything.
We hate to be a Debbie Downer here, but before we get into the sensual and sexy, it's important to remember the nitty gritty. In the digital age, everything has a paper trail and can be traced back to you. Multi-certified sex and relationship educator Anne Hodder-Shipp, ACS explains there is always a risk of the photo or comment you send becoming public—whether by a complete accident, user error, or in retaliation. Though this shouldn't prevent you from dabbling into the steamy world of sexting, it is a reminder to truly trust whoever you're sending these naughty words and images to, since you can't take them back once you send them.
Second: Double-and-triple check your recipient.
It's the nightmare we have all stressed about at some point: shooting off an email when you've had a few rounds, and waking up the next morning praying you didn't accidentally message your boss. The same attention to detail should go with sexting—since hey, you might need a glass of vino to ease your nerves, but you don't want to be so tipsy you accidentally write 'I want you' to your best friend. "It's super-easy to get caught up in the moment and accidentally send that hot photo to the wrong person, especially if you have a few text conversations going at once," Hodder-Shipp warns. "Before you click send, always look at the name at the top of your phone."
Third: be mindful of timing.
You can't predict when you'll suddenly be in the mood to have fun in your birthday suit with your partner, but you can control when you send your sext. After all, Lester says like with many things, there's a time and a place for everything, and keeping context in mind will ensure your receiver is ready to engage in the erotic conversation. "Sexting can help spice up a dull day, but it can also be an unwanted distraction if someone's at work, with family, or dealing with something stressful," she explains. "The last thing you want is a frosty "Babe, I'm swamped. Call you tonight' or even worse, '???'" Try to figure out what your partner is doing, if they're alone and perhaps, if they would be open to explaining what they would like to do to you, too. "Make sure they have the bandwidth to respond, because after all, it's a two-way street," she adds.
Fourth: Start slow—and use compliments.
Sure, you could find scripts online of incredibly detailed, dirty and intense sext examples to play off of, but since you've likely already actually had sex with your sexting buddy, they might see right through it. You probably don't want to come right out of the gate expressing your dreams of a threesome, or the BDSM fantasy you've been masturbating to lately. Lester suggest easing into sexting with some easy icebreakers that get your message across, without scaring off your partner.
Her strategy is to pretend you're doing an X-rated Mad Lib. Examples include:
"I want your ____ against my ____"
"When you _____ my _____, I want to ______."
As she explains, good sexting doesn't have to be a Harlequin romance novel—neither in flourish nor in length. In fact, compliments can be more effective than any other type of sexting. Think of what you really enjoy in the bedroom with your mate, and try to put it into descriptive words, using adjectives. This will make he or she feel instantly desired, and potentially put them in the mood to respond back and heat up the chat.
Fifth: Give it time before sending photos.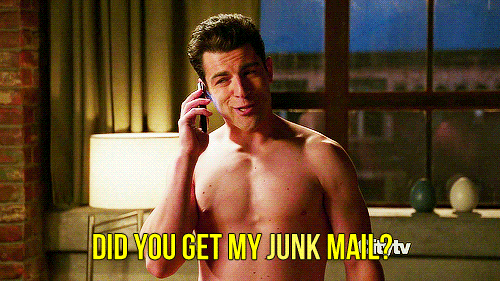 Sexting definitely includes sending images, but to start, Lester suggests staying with words only. Not only does this teach you to express yourself verbally—instead of purely physically—but it can be a challenge to get your partner (and yourself) going only with words. Lester says it's an attractive quality, for men and for women, and one that can be discounted in the age of porn and visual imagery. Once you've mastered your sexting game with only your thumbs, then you can introduce images into the mix, but remember: keep your face out of it and be selective about who you send these suggestive shots to. "Keep it R, not X. Think Maxim, not Playboy. Again, turning someone on with subtlety and restraint is the ultimate achievement," she explains. "If people want the blunt-force of porn, they know where to find it. Sexting is about engaging the mind, not just the loins."