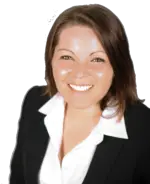 Practice and specialty
I'm a licensed marriage and family therapist and certified sex therapist. After receiving my degree in Child and Family Development from The University of Georgia (Go Dawgs!), I obtained my Master's Degree in Marriage and Family Therapy at Drexel University in Philadelphia. I also received sex therapy certification through the American Association of Sexuality Educators, Counselors, and Therapists. Presently, I am a Clinical Fellow with the American Association for Marriage and Family Therapy, a current member of the American Association for Sex Educators, Counselors, and Therapists, and a lifetime member and past board member with the LGBTQ Therapist Resource.
Summary
Sex is a natural part of life and human development. However, we grow up and live in a society that shames sexuality. I strive to help others create sex-positive identities and relationships with others. I work with couples struggling with a sexual connection. Therapy with me helps them better understand how they enjoy sex with each other to improve sexual satisfaction in the relationship. I also work with women experiencing painful sex. I help women find ways to enjoy sex without pain and improve their connection with a partner. I work with men wanting to improve their relationships with others. Together, we explore current relationship patterns and find ways to improve their relationship with others.
Business Address
1708 Peachtree Street, Suite 525, Atlanta, Ga 30309