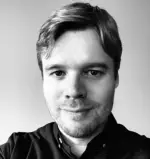 Practice and specialty
Coach Lee is an online educator for TED on the science of relationships and has been interviewed by USA Today, The Today Show, Cosmopolitan Magazine, Bravo TV, Yahoo Lifestyle, Fox, CBS, MSN, Men's Health, BusinessInsider.com, Daily Mail, Metro UK, The New York Post, The Sun, Elite Daily, AskMen, Reuters, E! True Hollywood Story, and The Daily Herald among others.
He was an on-air contributor to "Give and Take," a national radio show about relationships that aired in 28 U.S. states, and he has been viewed by multi-millions on His YouTube Channel.
Summary
Practice and Specialty: Coach Lee helps people reunite with an ex after a breakup, have success in relationships, save marriage from divorce, and to become their most attractive selves.

Business Address
Tennessee, USA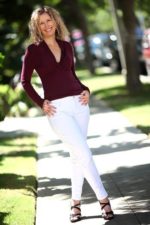 Practice and specialty
Jennifer Wexler is an online dating coach for women over 40. Whether you're dating as a single mom, finding love after divorce or just want to learn how to trust men after years of heartbreak, working Jennifer Wexler as your dating coach can help.
Summary
Jennifer Wexler is a dating coach for women over 40 who is passionate about helping her clients find their soulmate.
Business Address
Santa Monica, CA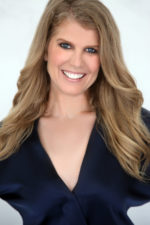 Practice and specialty
I'm a therapist, dating coach and makeover expert who helps people transform their style, build confidence and find love from the outside in using my Charisma Quotient Formula. I specialize working on body language, first impressions, image and messaging and how it impacts attraction. I offer Virtual Makeovers, Phone Coaching Programs, Style Sessions, Retreats and Wing-Gal Flirt Lessons.
Summary
With vast of knowledge and experience as a therapist, certified style & confidence coach, dating coach, and matchmaker, Kim Seltzer has helped thousands of people find lasting love and connection, attract success and build valuable relationships using her unique "confidence makeover" process. Using an outside-in approach, Kim has changed lives by changing their style, emotional and social intelligence. This Los Angeles-based expert travels the country helping people discover confidence, charisma and connection as a speaker at National Matchmaking Conferences, eHarmony, Neutrogena, The Guild at Universal and iDate. Kim is also a regular contributor to the Huffington Post and DigitalRomance.com, with appearances in Cosmopolitan, Redbook, Reader's Digest, AskMen, Fox News Magazine, Yahoo Shine and the Washington Examiner, among a myriad of other publications. You can also listen to her now on her podcast, The Charisma Quotient.


Business Address
Santa Monica, CA